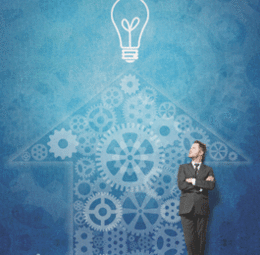 2013's Outstanding Entrepreneurs
Don't tell these men and women the economy is only beginning to pick up. Despite the sobering statistics of the last several years, they have been leading some of the most successful and inspiring ventures in South Jersey without a hitch.
Barry Kratchman
President, Classic Cake Co., Cherry Hill/Philadelphia; Partner, Delaware Valley Fish Company, Norristown, Pa.
Cakes and eels: an odd pairing, yes, but both are keys to Barry Kratchman's success. While he is known locally as the president of Classic Cake Co. in Cherry Hill, his first entrepreneurial experience came in 1990 when, after working as a manager for Stouffer Restaurant Company, he joined Delaware Valley Fish Company, an eel exporting business founded by his father and grandfather. In 2000, he and partner Mitchell Feigenbaum expanded with the acquisition of South Shore Trading Company, Canada's leading processor, distributor and exporter of fresh water eels; and in 2006, they purchased Little Shemogue Oyster Farm, also in Canada. That same year, Kratchman took ownership of Classic Cake, which was founded in 1983, and transformed the well-known local bakery into a regional wholesale distributor and national manufacturer of high-quality desserts on the retail, wholesale and private label levels. They now distribute to hotels, caterers, casinos and more. With 75 employees, an additional retail location in Washington Township and a new 38,000-square-foot production/distribution center in Philadelphia, Kratchman has two goals: in the short term, bring a new dessert bar concept to South Jersey; and in the long term, expand Classic Cake internationally.
If you weren't working in your current field, you'd be: Well rested.
Nick Biagi
Partner/Vice President, Gorgo Group, Vineland
It didn't take long for Biagi to start his own venture after receiving his business degree from Richard Stockton College of New Jersey in 2002. In May 2004, he co-founded BC Processing in Vineland, which soon became one of the largest credit card processing companies in the Philadelphia region. Though he sold his ownership in early 2012, he is involved in new business ventures. In July 2011, along with his partner Bryan Kruysman Jr., he switched gears and purchased Gorgo Pallet—a roughly 40-year old pallet recycling company. In two years, sales have doubled for the company, which services medium-sized to Fortune 500 companies in the Delaware Valley, New York and Maryland. Plus, the company is now part of the newly created umbrella Gorgo Group—which includes Gorgo Packaging, LLC (packaging supplies) and Gorgo Logistics, LLC (trucking). "A Gorgo truck is rarely traveling empty; this brings revenue coming and going," Biagi says. "That is every logistic company's dream."
Most memorable client: My first client. Because after I closed the sale, I was hooked on working for myself.
Joe Kelly
CEO, Wildfire Group, LLC, Collingswood
Kelly worked as an IT consultant, including several years at U.S. Foods, before founding his Web design and Internet marketing firm in 2010. He began to move in the direction of Web development after, one, seeing in the early years how powerful a website can be for a business, and two, seeing how local businesses began to close when the recession hit. He put together his team—including Jim Grasso, Tom Tusler, Tim Campbell and Shawn Byrne—and created a plan to educate local businesses and offer them "professional products for small budgets." In just three years, Wildfire Group's customer base has tripled, and the company itself has begun diversifying, now also offering Alchemy Audio Visual Productions. This past year, Wildfire Group moved its operations to The Factory—a unique co-working facility in the old Collingswood Theatre.
Why you chose your career: It's a career that relies on innovation and creativity, putting your ideas to life and watching them work for others.
Michele Gorman
President/CEO, Trilutions Real Estate Group, Cherry Hill
Gorman has worked in the real estate field for 20 years, whether as a realtor, broker, landlord or investor. She combined her various experiences with the founding of Trilutions Real Estate Group in 2011, a team of 16 employees that forms a comprehensive full-service brokerage, investment and property management firm.
With three divisions to the company—Buy This House, First Choice Property Group and Direct Connect Realty Solutions—the company goes beyond traditional buying and selling, offering services such as credit repair assistance, direct purchase offers and turnkey investments.
On both the residential and commercial side, Trilutions' portfolio involves building, remodeling, buying, selling, leasing and management. In 2007, Gorman, in partnership with Marc Halpern, Ph.D., coined a process in which anyone can "take control of their own life," improve balance and establish financial independence. In their book We Buy Houses Sometimes: Own Your Life through Real Estate Investing, they provide step-by-step Own Your Life principles in which anyone can use real estate to attain their personal goals.
Career mentor: Thomas Edison. He endlessly persevered until he attained success.
Joe Peters
President, Scientific Search, Cherry Hill
Serving at the helm of one of the Inc. magazine's 5,000 fastest-growing companies (2,497 to be precise), Joe Peters oversees recruiting and temporary staffing for careers in life sciences, engineering, IT and pharmaceutical market research sectors—a unique niche in the staffing industry responsible for finding very specific candidates for technical, management and executive positions. Though he's been working in the field since 1989, he joined Scientific Search, which was founded in 1983, in 2001. Before that, he was vice president and director of operations with a regional recruiting and temporary staffing firm, where he managed 11 offices and more than 40 recruiting and sales professionals. Currently president of the Mid-Atlantic Staffing Association (MASA), Peters' company primarily serves companies from Maryland to Boston, but also does a significant amount of business across the country.
Most memorable client: A Chinese biotech firm establishing a U.S. office in New Jersey that requires all their technical candidates to be fluent in Mandarin. Our searches are usually difficult enough without that extra requirement! We have been successful in working with them.
David R. Cayemitte
Founder/President, The Cayemitte Group, Bordentown; Founder/CEO, Minority Business Development Institute, Bordentown
After David Cayemitte founded The Cayemitte Group in 2005—an insurance and surety bond brokerage firm—he noticed a void in the business community: a lack of capital and financial literacy among minority business owners. Armed with the expertise to help, he then founded the Minority Business Development Institute in 2010, a nonprofit based in Bordentown that, through classroom instruction and advisory services, focuses on creating bondable contractors through financial literacy and capital access for minority, veteran and women contractors.
Inspiration also came from TCG's highly successful project for the Dormitory Authority of the State of New York—its Surety Bond/Capital Access Program designed and executed by The Cayemitte Group and geared toward minority and women-owned contracting companies.
With more than 20 years of experience in the insurance industry, including time as vice president of National Union, AIG, and as regional vice president for The St. Paul Travelers Companies, Cayemitte has served as an adjunct professor at Columbia University and City University in New York and often lectures on the topics of risk management, insurance and surety bonding.
Long-term goal: Our ultimate goal is to help create jobs, create wealth (and perhaps generational wealth), increase community tax bases, and most importantly, create sustainable systemic change for disadvantaged businesses in the construction industry. With business and community support, we plan to aggressively expand our innovative education and advisory service program to a national platform over the next five years.
Gene Muller
President, Flying Fish Brewery, Somerdale
Flying Fish Brewery began only as a website in 1995, which helped gain the interest and momentum needed from both customers and investors to move into a physical location a year later. Muller refers to it as his best business decision to date: "[We started] a website before most people knew what the Web was. That made us look a lot more real than we actually were." Beer lovers got to join the project from the beginning, helping select and name beers, design labels, and even have the difficult job of taste tasting.
The brewery has come a long way since then. Now with 30 employees and the largest of 27 craft breweries in New Jersey, Flying Fish left their initial Cherry Hill location last year for a 45,000-square-foot space in Somerdale that tripled their capacity. A former Brewers Association of America board member, Muller currently serves on the Brewers Association Government Affairs Committee, is the treasurer of the Garden State Craftbrewers Guild, and was one of the leaders of a successful multi-year effort to get new craft beer-friendly legislation passed in New Jersey—a significant milestone that was needed to, among other things, increase on-site beer sale quantities and open their new tasting room this past July.
Short-term goal: Take a vacation
Yaron Avitov
CEO, GoldTier Technologies, Mount Laurel
He got his start working in the IT division of the Israeli Ministry of Defense, and today, Avitov is a serial entrepreneur whose software technology has been recognized as a leader in client onboarding, compliance and KYC software for banks and other financial institutions. His current business, GoldTier Technologies, was formed in 2001 and this past year was recognized by the New Jersey Business Incubation Network with their New Jersey Business Incubation Award. It's an annual recognition for the companies displaying the latest in product innovation, growth and business excellence.
It turns out, the company's recognition extends well beyond the state. On Sept. 3, GoldTier, based at the Burlington County College Incubators, was acquired by Thomson Reuters, a worldwide leading source of intelligent solutions and information for businesses and professionals.
And GoldTier isn't Avitov's first foray into the entrepreneurial world—nor is it his first success at the BCC Incubators. His first business there, Sentry Financial Systems, LLC, was sold in 2000 and is now a division of IBM. Prior to that, he was a vice president and development manager for SunGard Capital Markets, a division of SunGard Data Systems.
If you weren't working in your current field, you'd be: A professional sailor
Patrick Ryan
President/CEO, First Bank, Hamilton
First Bank had modest beginnings when it opened its first office in Williamstown, but since it was recapitalized by a group led by Patrick Ryan in 2008, who also founded the initial bank, it has grown substantially to now include four locations, more than $380 million in assets, and 50 employees in Mercer and Gloucester counties. And on the horizon is what Ryan points to as his short-term goal: the acquisition of Heritage Community Bank, which is based in Morris County. The combined entity will have eight branches and more than $500 million in assets.
Though serving at the helm, Ryan is also at the frontlines of his banking business, managing several areas including strategy, operations, marketing and business development. He also serves on multiple committees within the bank, including the Operations/ Product Committee, the Management Loan Committee and the Internal Compliance Committee, just to name a few.
Prior to starting First Bank, Ryan, who received his MBA from the Tuck School of Business at Dartmouth, had a well-rounded background as an investment banker, management consultant and community banker, including time with Goldman Sachs, Bain and Company in Boston and Yardville National Bank.
Advice for startups: Make sure the business case for your new entity is solid. Don't do something because you want it to work; do it because you know it will work.
Lynn Bardowski
Founder and CEO, Million Dollar Party Girl, Collingswood
It was an email about candles that set Lynn Bardowski on a million-dollar venture that changed her life forever. The mother of two daughters, Bardowski had been working in sales when the fateful email arrived, and it helped her to realize that while her job was financially lucrative, it was not personally rewarding. So she quit, ventured into unknown territory, and now has 23 years of experience as a direct sales entrepreneur. Now identified as the Million Dollar Party Girl, Bardowski has also become well-known as a national speaker, best-selling author, business coach, sales trainer, blogger and radio host, encouraging women across the country to break free of their safety nets and live the lives they've always dreamed of.
Bardowski will follow her own advice in the coming months as she hopes to extend her Million Dollar Party Girl brand through fashion for women entrepreneurs, perfume and possibly a wine label.
Little-known hobby: Photography. I took a class at Camden County College so I could take better travel pics and got hooked.
Daniel J. Ruotolo
Managing Partner, Ruotolo, Spewak & Co., Mount Laurel
Licensed accountant Daniel Ruotolo has come a long way since his first job delivering newspapers as a youth, but he still understands the importance of providing people with information they can use. For more than 25 years, he has provided accounting, consulting and tax services to small- and medium-sized businesses and nonprofit organizations in the Delaware Valley, and he says he chose his career to make a difference by assisting people in understanding the financial operations of their businesses.
Along with acting as managing partner of Ruotolo, Spewak & Co., an accounting firm consisting of seven CPAs that started in 1991, he is also a partner in Visions In Innovative Accounting (VIA), a financial consulting services company, and the Digital Accounting Institute (DAI), which focuses on research, implementation and training in digital accounting technologies. Additionally, Ruotolo works with education and job-readiness programs at Rowan University and Gloucester County College, where students are exposed to practical work experience and the importance of being socially conscious. Through his work, Ruotolo hopes to add value to his clients and prepare students for success by providing them with practical work readiness skills.
Long-term goal: Focus on providing mentoring and consulting to employees, students and entrepreneurs.
Maureen Pollard
President and CEO, Prime Design Millwork, Blackwood
Maureen joined family-owned and operated Prime Design Millwork in 2000, a move she calls her best business decision to date. A manufacturer of architectural millwork, custom cabinetry and casework for commercial and residential clients in the mid-Atlantic region, Prime Design Millwork has been in operation for more than 27 years, and Pollard has thrived at its helm, helping the business continue to grow and prosper. Utilizing her business skills and experience, Pollard's mission is to help Prime Design Millwork continue to be the leader in architectural millwork and cabinetry for clients such as Campbell Soup, Phillips Lighting, The ChopHouse Restaurant, Cooper's Ripa Center, Lourdes and many others. The company is not the only organization to profit from her business savvy, as she serves on the board of directors for the South Jersey Chapter of the American Red Cross, for which she served as chair from 2011-2013. Pollard also serves on the boards of the Archway Foundation, the Wood Products Manufactures Association and the NEWH, Interior Design Scholarship foundation.
Why you chose your career: My dad was in sales and he encouraged me to follow the same path. He would say: "You don't want to sit in an office all day. Sales lets you travel and meet so many interesting people." He was so right.
Jason M. Wolf
Principal, Wolf Commercial Real Estate, Voorhees
When Jason Wolf started Wolf Commercial Real Estate in February 2012, his goal for the company was clear: to build a business that combines the market knowledge and national resources of a large firm with the personal attention and commitment to clients' goals that a smaller firm can provide. With that goal in mind, Wolf and his seven employees have been providing a complete range of commercial real estate services to property owners, tenants, investors, developers, banks and commercial loan servicers ever since. A quick look at the clients served in WCRE's short existence shows people are noticing Wolf's attention to detail and commitment to a more personal approach to real estate. Among those served are Farmers Insurance, LabCorp and Rothman Institute, along with many others. Though Wolf's business is young, he has more than 18 years of investment sales, tenant and landlord experience and he has capitalized on the knowledge he has learned in the field. Wolf says he would like to see WCRE continue to grow and become an enduring brand that people will associate with both professionalism and community.
Advice for startups: Trust your gut and follow your heart. Create meaningful relationships and surround yourself with a great support system and top-notch professionals.
Isabelita "Lita" Marcelo Abele
President and CEO, U.S. Lumber, Inc., Woodbury
When Isabelita Marcelo Abele immigrated to the United States from the Philippines in 1981, it's likely that lumber was the furthest thing from her mind. Today, it is a part of her everyday life, as she functions as president and CEO of U.S. Lumber Co., Inc., a multi-million dollar, family-owned company she has helped build from the ground up. As a woman in a field typically dominated by men, Abele has not let her gender, or her small stature—she's just 4-feet, 11-inches tall—stand in the way of making her dreams for the company a reality. Providing quality service and attention to details has helped make U.S. Lumber a well-known name in the industry. Past and present clients include DuPont Company, Philadelphia Gas Works, Exelon Peco Energy and Atlantic City's Borgata Casino. U.S. Lumber was also utilized in projects backed by the New Jersey Schools Construction Corporation.
Always on the lookout for ways to capitalize on her already successful business, Abele says she dreams about how to continue to improve sales, expand business opportunities and promote new leadership for women entrepreneurs.
First job: A high school teacher in the Philippines
Ted Massaro
Registered Principal/President, M Financial Planning Services, Inc., Marlton
From the beginning stages of a startup to a company expanding to the next level, all businesses come face to face with finances on a daily basis. That's where Ted Massaro and his company, M Financial Planning Services, come into play. With the desire to assist neighboring companies with the often daunting task of organizing and planning their personal finances, Massaro founded M Financial in 1983. As a chartered financial consultant, Massaro and his nine-person firm oversee the finances of business owners, families and everyone in between, considering everything from retirement and insurance to wealth management and lifestyle decisions.
It's that diligence and persistence that has led Massaro into long-standing client relationships, some lasting more than two decades. He says he enjoys working with entrepreneurs like himself: self-employed, self-starters looking to do anything it takes to develop their business into something greater. After all, it's the choice to become self-employed that Massaro considers his best personal business decision through decades of projects.
If you weren't working in your current field, you'd be: A fighter pilot
Lou Bucelli
CEO, LimeBox Networks, LLC, Cherry Hill
Lou Bucelli saw the need for a better telecommunication service that would make working easier for companies, no matter the location. So he created LimeBox Networks, a company just four years old that integrates cloud technology and telephone communications into one easy platform for small- and medium-sized businesses. LimeBox was originally developed at Drexel's ACIN Technology Center in Camden as a product for the Department of Defense, so businesses can trust its secure service.
Bucelli has more than 30 years of experience in business. He was CEO of CMECourses.com, an e-commerce site for medical education programs, which he co-founded in 1999. It was acquired just a year later by HealthStream. Bucelli also served as president and CEO of CME Information Services, a medical education company, which he co-founded in 1989.
Presently, through his venture development firm Bucelli & Company LLC, he works with startups and universities to identify and commercialize new technologies. Current clients include Rowan University and their approach to intellectual property commercialization, and Temple University with developing the North Broad Street Technology Corridor.
Career mentor: Lenard Israel, a guy who I worked for who said, "Why the heck are you working for me? Get out there and do it yourself."
Darren L. Crane
President/Founder, DLC Technology Solutions, Inc., Marlton
Ask Crane what sets his startup, DLC Technology Solutions, apart from the rest and he'll tell you, quite simply, that they aren't your "typical computer guys." In fact, before Crane founded DLC in 2005, the information technology world was just a hobby he pursued to earn some extra cash while studying to become a biochemist. But his skills with computer operations helped steer him toward what he considers to be a very enjoyable and rewarding career.
With that mindset, and after working for a national IT services firm, DLC Technology was born. Since then, DLC has evolved into a full-scale IT brand, offering its services for companies ranging from one-person startups to 150-member firms. Crane also helps others in his field, hosting webinars and speaking at public and private engagements about his craft. He holds certifications from Cisco and Apple and remains active in organizations like the American Management Association and the Healthcare Information and Management Systems Society.
Crane hopes to continue to grow his company in order to accommodate his growing customer demand. Though, he says, his growth is already evident, especially with the addition of an administrative staff and a third-party accounting staff, both of which allow Crane to focus on what he does best.
Advice for startups: Don't use a cookbook. Do it your own way. Take the advice of many people and integrate them into your own thoughts, and don't hang your hat on the advice of only one person.
William G. Burris Jr.
Chairman/CEO, Burris Construction Company, Inc., Palm Beach Health Resources, Inc., Burris Post Acute Network, LLC, Health Resources of New Jersey, LLC, Moorestown
Burris Construction Company is now in its third generation, with William G. Burris Jr. manning the reins as chairman and CEO and son William G. Burris III serving as vice president. And while the company's overall vision has remained the same since its 1976 start in the hands of his father, Burris has taken it to the next level, focusing on newer ventures that have given the company a sort of rebirth.
Specifically, the company has moved into health care construction. They're using their knowledge to create specialized nursing facilities, meaning better rooms and facilities that provide a safer, more eco-friendly environment to help reduce the risk of re-hospitalization and cut down on costs. He's also taken a unique look at senior citizen services, with a goal of reducing Medicare costs in the state by cutting down on re-admission. Recent projects have included a PowerBack Rehabilitation location in Voorhees, and one under construction in Moorestown.
And with 120 employees currently working toward that goal, it's what Burris considers to be his best business decision. Through pursuing the specialized area of business in South Jersey, Burris Construction Company can help those in need while developing more than $500 million worth of health care space in our community.
Little known hobby: Winemaking
Raymond Spadaro
President, David Perry Associates; Vice President, Perry Resources, Marlton
Raymond Spadaro chose the temporary staffing field by happenstance. After leaving the restaurant industry, he accepted a position with David Perry Associates—having no idea the industry would stick and he'd later become a partner. "And the rest is history," he says. By 1986, he expanded the firm with the founding of Perry Temps (now Perry Resources), which focuses on office support, clerical and light industrial positions. Today, both companies enjoy valued reputations in the executive search industry as well as placement of sales and marketing talent. Considered a preferred recruiter among several consumer packaged goods companies across the country, Spadaro says his short- and long-term goals are focused on two things: making sure temps and clients feel they are watching out for their best interest, and to be one of, if not the best staffing firm in the South Jersey area. Their growth is just one sign that he's succeeding, as the company purchased Brooks Personnel of Voorhees in 2012.
Most memorable client: This would be on our executive recruiting side of the business and that would be the Minute Maid Company (Coca Cola owned); on the Perry Resources side of our business, Tyco Toys.
Dave Feast
President, Elite Landscaping, Berlin
Dave Feast says he has always enjoyed working outside and the satisfaction that comes with seeing a project complete. So it made sense when he founded Elite Landscaping in 1989 right out of college and made a career out of turning visions into reality. Since then, Elite has become an award-winning landscaping contractor complete with 75 employees—employees that are well-trained and educated thanks to Feast requiring they become members of many prestigious trade organizations and take part in continuing education classes and certification programs. That attention to detail and making sure all employees can offer homeowners an advanced degree of skill and service is what ensures Elite stands out in its service, which includes maintenance for residential and commercial properties, hardscaping design and installation, turf maintenance, irrigation, nightscaping and more.
If you weren't working in your current field, you'd be: Hopefully retired.
Lori Colino
Owner/Partner, COIT South Jersey and Philadelphia, Somerdale
Lori Colino founded the South Jersey/Philadelphia branch of COIT—one of the largest specialty cleaning and restoration companies in the world—in 1995. The company offers cleaning for carpets, upholstery, area rugs, air ducts, dryer vents, and tile and grout for both residential and commercial properties. But since the founding, the company and its nearly 20 employees have really become known for their community involvement, which Colino says is essential for any startup entrepreneur. For starters, they provide complimentary dryer vent inspections during the month of October, which is Fire Prevention Month. And, as an animal lover, Colino provides donated services to the Animal Welfare Association in Voorhees every year—and some special offers for customers who donate to the AWA. "We are dedicated to operating safely and acting as responsible citizens in our communities," Colino says.
First job: A sales position at Knit Wit. I loved every minute of it.
Amy R. Webb
President, Saratoga Benefit Services, LLC, Moorestown
Amy Webb began her career in the insurance field right out of college, taking a position as an enrollment representative with HMO of Pennsylvania. Active in the insurance industry for more than 30 years now, Webb credits her husband with giving her the push she needed to start her own venture—founding Saratoga Benefit Services, an employee benefits planning firm, in 1998. Though the company's mission is to be the premier employee benefits consultant for small and midsized employers, Webb says her long-term goal is actually to grow Saratoga Benefits so they can expand their philanthropic efforts. Saratoga Benefits is a supporter of numerous community organizations such as the Family Y of Burlington County, Rotary, Center for the Arts in Southern New Jersey, West Jersey Chamber Music Society, and more. After 15 years on the Board of Trustees for Burlington County College, she now serves in the BCC Foundation Board.
Best business decision: According to my employees, it was hiring them, and that is certainly true. I would also add moving the office to Main Street in Moorestown. This location has gotten even better now that the Pie Lady is located right next door!
Fred Barilotti, Paul Boyer and Robert Hogg
Executive Directors, Ancero, Mount Laurel
Fred Barilotti and Robert Hogg founded Ancero in 1996, a technology and communications solution provider offering a full range of professional services and cloud-based solutions to commercial customers throughout the region. Paul Boyer came onboard as co-executive director in 2003, after serving as vice president of systems integration at ATX Communications and founding IDCI (International Distribution & Consulting Inc.). Before Ancero, Barilotti founded and was the managing partner of Media Systems in Cherry Hill, though his history goes back to the early '80s when he was one of the first independent channel sales agents to represent Apple Computer. He later worked with NCR, which merged with the AT&T Globalist Computer group and began his relationship with AT&T. He sits on the AT&T Alliance Channel Leadership Council, where he works as an advocate for the partners in the AT&T Alliance. Hogg, though he began his career as a software programmer, founded Ancero after serving as general manager at a commercial insurance agency. He now oversees finances and operational activities. The company's short-term goal involves its latest venture, as it was selected as one of the founding members of the AT&T Partner Exchange, which allows Ancero to resell a wide range of AT&T services bundled with Ancero's service and solutions.
Little-known hobby: Assisting with the Fearless Flyers hockey team, an organization that works with autistic children. —Fred Barilotti
First job: Selling crabs door to door in Ocean City at age 12—Paul Boyer
Most memorable client: Borgata Hotel Casino & Spa. We were there from the very beginning and had an opportunity to help them with their early stage IT development efforts.—Robert Hogg
Published (and copyrighted) in South Jersey Biz, Volume 3, Issue 9 (September, 2013).
For more info on South Jersey Biz, click here.
To subscribe to South Jersey Biz, click here.
To advertise in South Jersey Biz, click here.