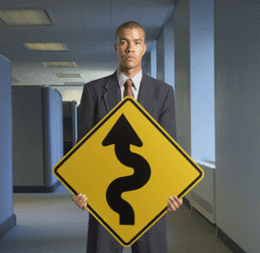 Technology in Retrospect
While it's exciting to look at where technology is today and where it's headed in the future, it's also important to look back at how we got here and appreciate the contributions made in the last several decades. Here, local business leaders examine what they felt were the most significant advancements in different realms of technology, and one also points to a bit of a flop as an important moment in history. We wouldn't be where we are today without learning from mistakes, right?
"There are two clear frontrunners that come to mind when I think of advancements with the greatest impact—e-mail and smartphones. In business, no matter the industry, instant access to information is critical more so now than ever before. It can literally make or break a deal. The combination of these technologies has revolutionized the way and speed with which we communicate and we have been able to improve efficiency in all aspects of our lives. When it comes to technology specifically related to commercial real estate, I would have to say the Internet has made a significant difference in our industry. Buyers and tenants are able to view properties and listing details, gathering relevant information prior to contacting owners or brokers. The ability to narrow the options has streamlined the process and allowed us, as brokers, to better meet clients' needs."
K.C. Isdaner, COO, The Bloom Organization
"The greatest achievement was the 'Net.' On Oct. 29, 1969, computers at Stanford and UCLA connected for the first time. In effect, they were the first hosts on what would one day become the Internet. The first message sent across the network was supposed to be 'Login,' but reportedly, the link between the two colleges crashed on the letter 'G.' With the popularity of e-mailing, the first modern e-mail program was developed by the University of Southern California in 1975. … We have come a long way in a very short period of time. Without the public Internet, we wouldn't have the 'cloud,' which in 2012 will be a $58 billion business domestically, and 70 percent of all corporations will utilize public/private cloud services in 2012."
Paul Boyer, Executive Director of Sales, Ancero LLC
"When I look back over the past few decades at the changes in technology at Deborah Heart and Lung Center, I would have to say one of the most significant was the ability to start doing complex diagnostic and interventional procedures through catheterizations. Being able to avoid the operating room for an open-heart procedure made the experience for a patient so much better—reducing hospital in-patient time, recovery and healing, and complications. Subsequently, this technology has expanded to avoiding conventional surgery and repairing blood vessels anywhere in the body. More recent advancements in this technology have now shifted from threading cath lines through the groin into threading them through the wrist. ... It will be exciting to see what the next few decades hold!"
Joseph P. Chirichella, President and CEO, Deborah Heart and Lung Center
"The biggest flop is kind of a funny story that I heard while working at Microsoft. There was Microsoft Bob, which was a sort of helper that would pop up all over Windows 95 as a kind of avatar and ask you if you needed help. It was designed to improve user interaction but turned out to be a major disaster at Microsoft. In fact, it was the only time in Microsoft history that a service pack was issued to remove functionality and it did by removing the entire program and code from the Windows operating system. The funny part is the head of the project team was Melinda Gates (at the time not his wife). I guess he felt bad in giving her the bad news so he ended up marrying her!"
Brad Tornberg, Principal, E3 Consulting
"The mobile device market has exploded before our eyes with smartphones and tablets replacing desktops and even laptops. This advancement alone has caused firms to operate more efficiently and have more room to maneuver (literally). Cloud computing has expanded in the short term and has replaced massive in-house mainframes and storage units. Versus investing in buying more space for your business, cloud computing allows some companies to make the most out of the space they have to work in and instead devote those resources back to boosting productivity. … Companies will continue to look for ways to boost productivity and minimize expenses and I expect these technologies to continue to evolve and help companies compete better in the long-term."
Kenneth C. Wisnefski, CEO, WebiMax
Published (and copyrighted) in South Jersey Biz, Volume 2, Issue 3 (March, 2012).
For more info on South Jersey Biz, click here.
To subscribe to South Jersey Biz, click here.
To advertise in South Jersey Biz, click here.