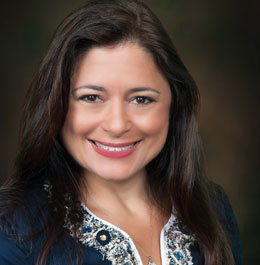 On The Move: February, 2012
Comings, goings, hirings, retirings and more in South Jersey.
Comings and Goings
Lourdes Health System chose Audrey R. Jadczak as their new chief nursing officer and vice president of education and research. Jadczak will oversee nursing and education operations for Our Lady of Lourdes Medical Center in Camden and Lourdes Medical Center of Burlington County in Willingboro.
Whitesell Construction Co. in Delran named Peggy Ireland as their new vice president of leasing. Whitesell is the largest privately owned real estate development firm in South Jersey.
Moorestown firm partners Stephen G. Raymond, Thomas J. Coleman III and Douglas L. Heinold added Christopher J. Norman to their namesake. Along with the addition of a new partner, Raymond, Coleman, Heinold & Norman, LLP, will also be opening a second office in Medford.
The Mount Laurel law firm of Parker McCay P.A. welcomed Richard E. Golden and Brian E. Caine as their newest associates. Meanwhile, associates Nikitas Moustakas and John E. Collins were promoted to counsel at the firm, and attorneys Elizabeth M. Garcia and Gene R. Mariano were named shareholders at the start of 2012.
Haddonfield's Bancroft welcomed three new executives to their team. Tracee Hunt, of Mount Laurel, took over as the chief human resources officer, Josefina Nash, of Cherry Hill, joined as the vice president of information technology, and Ann Sheafer, of Pennsylvania, took the reigns as the new vice president of Pennsylvania and Delaware operations.
Richard V. Schaller Jr. joined the Lourdes Medical Associates Surgical Associates team in Willingboro. Schaller specializes in colorectal surgery with specialized interests in minimally invasive colorectal surgery, colon and rectal cancer, diverticular disease, inflammatory bowel disease and anorectal conditions.
Duly Noted
The New Jersey Bankers Commercial Lending Committee appointed Brian W. Jones to the organization. Jones serves as the senior vice president and chief lending officer of Newfield National Bank.
Four Seasons Financial Group, Inc. secured its new corporate headquarters location, an 8,022-square-foot space in the Marlton Executive Offices located at 701 Route 73 S. in Marlton.
NuStar Energy L.P. ranked No. 15 on the 15th annual "100 Best Companies to Work For" list in the February issue of FORTUNE magazine. NuStar, which has made the list for four years in a row, was highlighted for paying 100 percent of employees' health care premiums, having a no-layoff policy, and matching 401(k) contributions by up to 6 percent.
Dan Fuzer, of Mount Laurel, was appointed to the executive committee of the Association of New Jersey Chiropractors. Fuzer owns and operates Apple Chiropractic in Palmyra alongside associate John Cecchini.
Virtua went live with the first phase of its device connectivity infrastructure, starting with connectivity to the Picis Peri-Operative System utilizing Nuvon's standards-based, open architecture VEGA System. The VEGA System enables automatic capture, transformation, and real-time transmission of patient care data from medical devices to any system, at the point of care, anywhere.
VCI Mobility, a nationwide provider of handicap vehicles, bought Cinnaminson's Accessible Vans and Mobility, which was once co-owned by VCI and Monmouth Vans, Access and Mobility Equipment of New Jersey. VCI will now take full ownership of the company.
National independent health care organization HealthGrades named Our Lady of Lourdes Medical Center a Distinguished Hospital for Clinical Excellence. Our Lady of Lourdes has been ranked in the top five percent for clinical performance for hospitals nationwide.
New Jersey American Water, the New Jersey Department of Community Affairs and the Cramer Hill Community Development Corp. in Camden announced the construction of "Nueva Vida III," 12 single-family homes that will be the first urban development of its kind in the nation to be labeled an EPA WaterSense community. New Jersey American Water will donate $750,000 to Nueva Vida, a portion of which will be used to install WaterSense plumbing fixtures, washers and dryers, and smart water meters designed to help homeowners conserve water, monitor water usage and save money on water bills. Construction of the homes will begin this spring and be complete by the end of the year.
Lori Braunstein, founder and executive director of Sustainable Cherry Hill, was one of 14 recipients of the 2012 Camden County Freedom Medal, an award for residents that have made indelible and selfless contributions to communities throughout Camden County. Braunstein founded the grassroots nonprofit in 2007, which has grown to include many residents and business leaders from throughout Cherry Hill and other communities.
Hutchinson Plumbing Heating Cooling LLC will receive the Voice of Business Award from the Burlington County Chamber of Commerce. The award recognizes an individual, business or organization that exemplifies business advocacy and community spirit in Burlington County.
Hutchinson will be recognized at an awards reception and ceremony on April 30 at The Enterprise Center at Burlington County College.
Published (and copyrighted) in South Jersey Biz, Volume 2, Issue 2 (February, 2012).
For more info on South Jersey Biz, click here.
To subscribe to South Jersey Biz, click here.
To advertise in South Jersey Biz, click here.