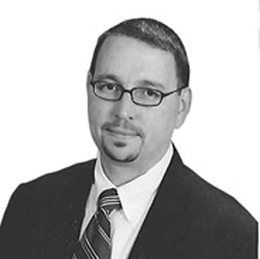 Close of Business: Technically Speaking…
The local business execs we interviewed for our cover story may be on the cutting edge of enterprise technology implementation today—but they, like the rest of us, also wandered many years in the desert of floppy disks, DOS-based computing and dial-up Internet. We asked them to take a moment to look back, and tell us about an experience with technology in which they felt like the future had arrived.
David Wagstaff (pictured)
Managing principal, Clarity FI, LLC
"A few years ago I was trying to identify executives who might be a good fit for products and services my firm offered. No easy task given thousands of senior executives who might not be listed in an annual report—and databases with this type of information are often out of date. A friend and mentor of mine suggested LinkedIn, and further suggested setting up a few groups where people would self-select to join into my groups on topics of interest to them. Initially I set up two or three groups. Within a few months I had dozens of members. Within six months I had hundreds of members. Today, three groups I run have a combined total of over 12,000 members. As group manager, I'm able to build my brand. Members see my name and company name when they research groups and I have greater access to contacting people once they become members."
Ryan Van Laeys
Owner, South Jersey Web Design and RVL Consulting
"I recall the first time I connected to the Internet using America Online, back in 1989. After listening to my dial-up modem attempt three times to connect to AOL with a series of 'beep, screech, ding, dong' sounds, I finally got the warm AOL 'Welcome!' greeting. I spent four hours online and I remember logging off thinking, 'Tomorrow is going to be different for me.' Little did I know, it was the first step to a long life on the world wide web."
Mike Kotzen
Chief operating officer, Virtua Voorhees
"I knew the future had arrived when I had to go ask my 15-year-old for a Facebook tutorial. She begrudgingly gave me pointers."
Adam Sokoloff
Owner and president, Sunrise Signs
"For me, it was the first time we web conferenced with a client across the country for a fleet graphics design consultation. In addition to being able to see each other, we were able to share our screens to view the design concepts. It was a total Jetsons moment! Now we do it all the time."
David Mickelson
Partner, CTB Systems, LLC
"I live and work in 'technology,' so my story would be this. My job is trying to figure out how the next great thing is going to impact my clients. I always feel like a kid at [Disney World], because I know that these things will just keep coming. My moment will happen when technology can anticipate my needs and get it right the first time."
Published (and copyrighted) in South Jersey Biz, Volume 1, Issue 4 (April, 2011).
For more info on South Jersey Biz, click here.
To subscribe to South Jersey Biz, click here.
To advertise in South Jersey Biz, click here.