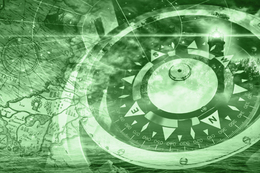 Holding Steady: 2020 Financial Forecast
With the unemployment rate at its lowest rate ever and more investments being made all over our region, experts say South Jersey's robust economy will continue into 2020.

As 2019 comes to a close, South Jersey business and financial experts are optimistic about the region's continued economic growth and expanded opportunities for local businesses to grow, from low interest rates to incentives for businesses in urban centers. While national headlines and the looming presidential election continue to make some business owners uneasy about taking financial risks, for the most part, experts say the region has enjoyed a strong, stable economy this year.



Growing South Jersey Communities


According to Daniel Sulpizio, executive vice president/COO of South Jersey Federal Credit Union, South Jersey's economy has been particularly strong in 2019 thanks to cities such as Atlantic City, which has experienced increased job growth and continued to invest in its casino industry, along with Camden and its decreasing unemployment rates. Certain South Jersey counties are also experiencing marked growth; Gloucester County continues to see expansion, particularly in the health care industry, he notes.

Jennifer Murphy, small business relationship manager at WSFS Bank, adds that Camden's ongoing transformation has brought with it incentives for new businesses and real estate investment, which has had a significant impact on the region's economy. In Camden, in particular, investors have been acquiring properties for both rentals as well as for commercial investment. "There's been tremendous opportunity not only for commercial and residential investment in real estate, but for people to expand their businesses and potentially open up additional locations," she says. "Whether they're buying commercial real estate, relocating or hiring, businesses have been able to invest back into the community, which has been very exciting."

Other South Jersey communities have also been experiencing a housing boom. "We're seeing new real estate being built in many of our communities, which creates more jobs, more restaurants, and more small businesses feeling that impact," she adds.

Better yet, Murphy anticipates ongoing low interest rates from the Federal Reserve as we head into 2020. "We've felt the immediate impact for the small businesses we help every day, because as interest rates lower, businesses can take on more risk … whether it's securing loans to buy equipment, freeing up cash flow by consolidating debt, hiring new employees, or investing in marketing," she says. "We're definitely seeing an uptick in lending and being able to help more businesses … and we expect to see even more growth and opportunity for the local market and our business owners."

Strong Labor Market
Rhea Thomas, an economist with Wilmington Trust, adds that when compared to 2018, this year has seen solid but more moderate growth for the country as a whole. "As boosts from tax reform fade, slowing global growth, simmering trade tensions have weighed on business investment," she explains. "However, the consumer has remained resilient, buoyed by a still healthy labor market."

New Jersey's labor market has had a strong year, she confirms, with the unemployment rate at a multi-decade low of 3.2 percent. The state has also experienced continued job expansion, particularly in industries like health care, education, leisure, hospitality and construction. "Strong labor markets have supported consumer incomes and discretionary spending, which have been a boon for the leisure and hospitality industries in the region," she says.

Bruce Foulke, president and CEO of American Heritage Credit Union, notes that as the national job market has continued to improve, New Jersey has finally seen some meaningful gains after several years of a declining labor force. "As such, we're optimistic about the South Jersey economy," he says.

According to Mike Dinneen, vice president of marketing for American Heritage Credit Union, at the beginning of the year, South Jersey lending businesses were also experiencing some uncertainty in both the bond and stock markets— as was the rest of the country. "However, with rates recently coming down drastically, and a growing demand for housing, we've seen our realty, mortgage and even car buying businesses pick up rapidly," he says.

Challenges Ahead
Nicholas Pantle, vice president of financial planning services for Masso Torrence, adds while the economic climate across New Jersey seems to be fairly strong due to an increase in real estate development, some businesses are feeling additional pressure from cost compression and online competitors, as well as mounting pressure to compete against larger companies. "One of the challenges [some businesses are facing] is competition with large providers, especially with consolidation efforts in multiple sectors," he says. "However, we also see this as an opportunity, as sometimes the larger firms lose that personal touch with their clients or customers."

As we head into 2020, trade-related uncertainty could cause businesses to postpone their investment decisions and hiring plans. "However, the longer-term structural shift towards e-commerce should continue to support warehouse- and transportation-related businesses in the region," Thomas adds.

Meanwhile, current issues at the national level will continue to have an impact on businesses of all sizes, particularly as the next presidential election year approaches. Sulpizio notes that many business owners are concerned about what they're seeing on the national news—and those issues seem to be escalating each day. "We really need to keep our eye on the political arena at the national level—a lot of things can happen between now and the presidential election next year and its outcome," he says.

"Our local economy remains relatively strong and stable, but as we head into 2020 we are facing a possible slowing national economy, as well as the uncertainty that an election year typically experiences," Pantle adds. "All businesses, both large and small, are reticent to make significant capital expenditures in the face of uncertainty. This can be a headwind to economic growth across the board."

Impact of Banking and Financial Services Industries
Changes within the banking and financial services industries have also had an impact on local businesses this year. Sulpizio explains that financial service companies are trying to deal with an inverted yield curve, which makes it harder to set interest rates and predict future earnings. Pantle notes that fee compression has become the norm among investment providers—Charles Schwab, Fidelity, TD Ameritrade and Vanguard all now offer zero cost investment options. "Business owners should review their 401(k) plans and sub accounts to ensure they are getting the best possible pricing available," he advises.

According to Jo-Ann Weiner, EA, CFE, founder of J.L. Weiner & Associates, LLC, changes made to federal taxes in 2018 have also impacted business owners of all sizes—for example, the deduction for exemptions ($4,050 per person in 2017) was removed, and the SALT (state and local taxes) deduction was limited to $10,000. "That limit prevented many people from itemizing their deductions, and they opted for the higher standard deduction. The standard deduction was increased and taxes were cut for 2018," she explains. While some businesses may have benefitted from these changes, others did not, she notes.

Consolidation within the banking and finance industry has also meant greater competition—which has actually been good news for local business. Foulke notes that consolidations among local South Jersey banks have left a void for community banking, and credit unions within South Jersey have continued to flourish. "We believe that credit unions are best poised to fill this gap and that the expansion of the credit union movement in South Jersey will have a meaningful impact on both the economy and community development," he says. "We're working with our business and workplace partners in New Jersey, where we see continued growth in the retail, logistics and health care sectors."

American Heritage Credit Union has expanded its workplace partner relationships throughout South Jersey, as well as added automobile dealership partners and grown its commercial lending presence. The credit union recently opened a flagship South Jersey branch in Cherry Hill to join its location in Bellmawr.

Thomas notes that the bank mergers throughout the region and consolidation in the industry, along with the trend of lower interest rates, has pushed banks to remain competitive—which helps businesses save on costs. "Business owners find a competitive advantage in having access to capital and resources that help grow their businesses and better serve their clients," she says.

Looking ahead, financial experts seem to be cautiously optimistic about continued growth as we head into 2020, but current national news and the upcoming presidential election seems to be weighing heavily on the minds of both small and large South Jersey business owners alike. Thomas adds that if there is an alleviation of current trade- and tariff-related uncertainties in the coming months, businesses could also see stabilization of global growth and trade. "This would help sustain positive momentum in the labor market going forward," she says. "It would support growth on the whole, particularly in industries like leisure, hospitality, trade and transportation."

According to Sulpizio, while the Federal Reserve has lowered interest rates, many indicators show that economic growth will decelerate in 2020 with a recession starting at the end of next year—and many CFOs are preparing their companies for a shift in the economic climate. "But predicting the economy is like predicting the weather—there's a lot of information and models, and even then, it's very difficult to get it right," he concludes.

To read the digital edition of South Jersey Biz, click here.

Published (and copyrighted) in South Jersey Biz, Volume 9, Issue 10 (October 2019).

For more info on South Jersey Biz, click here.
To subscribe to South Jersey Biz, click here.
To advertise in South Jersey Biz, click here.