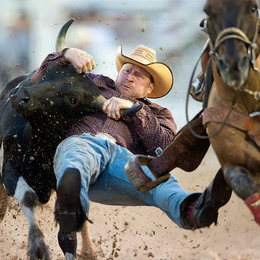 Best of Both Worlds
Salem County aims to retain its rural charm and preserve its rich history while moving its economy forward.

While many of its 63,000 residents were born and raised in Salem County and never had the desire to live or work anywhere else, Kathleen Mills is actually a transplant to the area.

A native of Delaware County, Pennsylvania, she moved to Woodstown more than 25 years ago with her husband to raise their family. Despite not being a lifer, however, Mills has become a champion for her adopted home, and is always quick to share her love for Salem County with others.

"I think people drive through Salem County a lot on their way to the Shore, but if they have an opportunity to stop here they'll see that we have a lot to offer too," says Mills, the director of economic development, cultural affairs and tourism information services for the county. "We have a lot of bayshore areas that people can investigate if they like being outside. We have beautiful open spaces as well. And Salem City is older than Philadelphia, so we have a lot of history, including Revolutionary War and Civil War history."

When it comes to business, the county's prime location is a major asset, but it is not the only one.

"There's value for your dollar in Salem County," Mills says. "It goes a lot further here than the rest of the state, that's for sure. There's also opportunity and there's energy.

"We can get everybody at the table; we're small enough to do that. Whether it's elected officials, the Chamber of Commerce, people on the Economic Development Council or educators, we can get everybody at the table at the same time to get things accomplished. That makes us very attractive."

Those factors have combined to lead to some promising developments in Salem County, and many leaders in the community are excited about the future.

A new era in health care
The Memorial Hospital of Salem County was founded in 1919 and has been a mainstay in the community for nearly a century. But the hospital has been struggling in recent years amid the changing health care landscape, and its owner, Tennessee-based Community Health System Inc., was looking to sell.

When a potential sale to Prime Healthcare Foundation fell through in 2017, the future of the hospital was uncertain. But Community Healthcare Associates, based in North Jersey, expressed interest last spring, and earlier this year the state health commissioner approved its purchase for $3 million, with a transfer of the hospital license to the independent nonprofit Salem County Hospital Corp.

The hospital has since received a new name, Salem Medical Center (SMC), and a renewed optimism going forward.

"The purchase of Memorial Hospital of Salem County set in motion an anticipated $30 million investment that that will transform the aging facility into the modernized Salem Medical Center," says Bill Colgan, founding member and managing partner of Community Healthcare Associates.

"This investment is going to bring about a significant physical rehabilitation as well assubstantially upgraded equipment, both important components of the type of top-class health care delivery that the community needs and deserves."

CEO Tammy Torres, DNP, MSN, RN, is encouraged by the direction the hospital is going under the Salem County Hospital Corp.

"Salem Medical Center has returned to its nonprofit status," she says. "This is an important designation. It allows us to apply for and receive grant monies and to fundraise. SMCfunctions as a standalone, independently functioning nonprofit hospital. In a very real sense, the hospital is owned by the community."

She adds the focus right now is on growth, highlighting some of the areas slated for progress.

"We have an approved certificate of need (CN) for the operation of 26 open adult psychiatric beds projected to open at the end of 2019," Torres says. "We also will be expanding our scope in behavioral health with the addition of an 18-bed detox. We also have an approved CN for a 30-bed sub-acute unit, which will allow us to better plan for and provide post-acute care (as an example, rehabilitation services after surgery). We also plan to reopen our Ambulatory Surgery Center in 2020."

Both Colgan and Torres stress that employees have not been affected by the sale. The hospital is one of the largest employers in the county along with PSE&G and Mannington Mills.

"Building a positive relationship with the existing employees was a core part of our focus well before the transaction was even complete," Colgan says. "That's why we worked hard to reach a union contract agreement with the nurses, something they had been without for eight years under the previous owners. Nurses and other medical staff were included in all phases of the planning process, and will continue to be critical components of SMC's future success."



Hope for a revival in Salem City


Born and raised in the city of Salem, where he now serves as mayor, Charles Washington is committed to improving the economy and the lives of his residents in a town with high poverty rates. An important step forward came last summer when Salem was the first municipality selected for the New Jersey State Resource Network, a new program aimed at helping areas in the state with unique economic challenges.

"We were identified not because we're so distressed, but because we actually have plans in place with very limited resources and we have been successful with the limited resources we have," Washington says. "From the state's standpoint, it makes sense to invest in us because we … can validate what they're trying to do throughout the state.

"We feel optimistic primarily because we have a plan; we're not just flying blindly," Washington continues. "I believe because we are so heavily laced with incentives there is good opportunity for businesses to flourish in the city of Salem. We have a bunch of blue-collar, hard-working individuals looking for employment opportunities. We don't just want ratables; we want opportunities for our residents to be employed here in the city."

The key lies in the port of Salem, one of the oldest ports on the East Coast located approximately 54 miles from the Atlantic Ocean up the Delaware River. Designated as a port of entry and a foreign trade zone, it was once a flourishing port and the hope is it can return to that status.

"I believe the port to be a driver for this county and the city of Salem," Freeholder Charles Hassler says. "There are opportunities in Salem to bring in new business and relocate business."

The city and county finalized its redevelopment plan for the port and manufacturing district last year and is now in the implementation phase. According to Washington, there is more than 400 acres of land available for use.

"We envision a green port with green-collar jobs that accompany typical blue-collar workers," he says. "Our economic development office was formally developed two years ago … and basically it makes sure there's synergy between interested business parties and the vision of the city. We also go out to recruit anybody who expresses an interest of doing business in the city."

Also in Salem City, the recently formed Salem County Historic Preservation organization has started its first project in a quest to protect the area's rich history. Together with volunteers and local vocational school students, the group is restoring a historic house on West Broadway, the main thoroughfare of the town.

The hope is that honoring the city's past will help build promise for its future.

"Sometimes it just takes one thing—if you can do it in a public way and get community buy-in from the county—to help turn the corner," Mills says.

An exciting time for SCC
Salem Community College (SCC) has long been known for its world-renowned glass program, and because of its continued growth and popularity, the school recently broke ground on the 20,000-square-foot Sam and Jean Jones Glass Education Center.

Scheduled to be finished this summer and open during the fall semester in September, the center will be located on the college's campus in Carneys Point. Currently, the glass program is housed off campus in Alloway, about 12 miles away.

"The glass program is a cornerstone of what we do," says Dr. Michael Gorman, the president of SCC. "The fact that we can bring it back to the campus means a lot, because that program has grown a lot in the last few years. We need the additional space and more importantly, putting it on the campus makes it more a part of everything we do."

The new space will be 50 percent larger than the current one and include state-of-the-art technology and improved work stations. Both aspects of the glass program—scientific glass technology and glass art—have seen significant enrollment increases over the last decade.

Aside from the glass program, Gorman is also excited about the return of athletics to SCC this fall after the department was disbanded six years ago. The college will have teams in cross country, men's and women's basketball, baseball and softball.

SCC is also a big part of a focus in the county to provide both existing and potential businesses with the type of skilled workforce they require.

"Our educational system—between our high schools, vo-tech and community college—is willing to tailor their educational opportunities to whatever kind of business may want to locate to this Salem County area," Hassler says.

Other positive signs
Hassler says one of the biggest recent developments is the upgrades made to the Salem County Short Line through state funding. The railroad runs from Swedesboro in Gloucester County through Woodstown and Alloway to the port of Salem.

New potential projects in the area include a 1.2 million-square-foot warehouse on Route 40 in Carneys Point and development of the Chambers Works site, formerly home to DuPont.

New and existing businesses have a trusted ally in the Salem County Chamber of Commerce. Jennifer Jones, the chamber's executive director, says it focuses on four main areas in promoting business: networking, marketing, business education, and government relations and economic development.

Jones points to agritourism as a growing sector of the economy.

"Salem County's growing wine industry is very active and hosts several wine experiences each season, including Wine Trail Weekends and many special events," she says. "Joining Salem Oak Vineyard, Auburn Road Vineyards and Winery and Monroeville Winery, we have two newly opened distilleries that also utilize locally grown grains in their spirit making. Our distilleries include Pine Tavern Distillery and Tadmore Distilling Company. Tadmore has a grand opening planned for later in the season.

"The best part of these new agritourism businesses is the influx of visitors … [who] also make purchases at other local retail stores and eateries while here. It's a win for businesses in Salem County."

Other events/attractions that bring in visitors include the Cowtown Rodeo, the Delaware Valley Bluegrass Festival and the Arts in Bloom festival, which returns on May 18 and 19.

"It's free and this year the theme is hidden treasure," Mills says. "We have a lot of local artists here and each one is a small business, so this is a way we can support them. We get over a thousand people to come into the county and it's a great way for people to be introduced to the county. You get to see the small towns and beautiful countryside as you go from place to place. We have first-class art here and people are always excited to find it."

What businesses are saying
ERIC M. KRISE ELECTRICAL CONTRACTOR LLC, Stephanie Krise, Office Manager/Payroll
"The best part about doing business in Salem County is the people. We are very excited about the growth [here], and enjoy watching Salem County grow in a positive way. Our company was formed in 2009, when it was just Eric Krise, and as of today we have grown to 72 employees. This would not be possible without the support of our county."

RIVERFRONT LIMOUSINE SERVICE LLC, Eric Myers, Owner
"Being a native of Salem County, I feel blessed for the opportunity to have a business and to have it in the county I was raised in. Along with that comes a sense of pride from your family and friends and the support of local and surrounding communities. Watching my business grow over 24 years, I can't thank the community enough for their patriotism and the opportunities that have been presented to me, and for the personal relationships I've built."

FRANKLIN BANK, Kimberly Cruz, Vice President
"Since our roots have been in Salem County for 158 years, we are a little biased. Salem County is a community of residents and businesses that are connected for the betterment of the county. We like serving a county where we can see the direct and immediate impact of the services we deliver, whether it's someone moving into their new home or putting the OPEN sign in their business window."

TOWN & COUNTRY GOLF LINKS, Karen Pierson, Owner and General Manager
"Part of our charm is the unspoiled rural community. Unlike other counties, we still have rolling farmland as far as the eye can see, cattle and horses, quaint historical towns, wineries and of course the longest-running Western rodeo in the country. It's a unique place to live and raise a family. New businesses centered on the community's needs will do well here."

MEALS ON WHEELS OF SALEM COUNTY, Carly Melchert, Executive Director
"I am excited about the growth the areais seeing. I'm glad to see new small businesses helping to fill formerly empty space and provide jobs for residents. I am very excited about the change with the hospital, which will hopefully bring more employment opportunities to the county. I'm thrilled that the Salem County Short Line is running from Salem to Swedesboro. All of this is creating opportunity for larger businesses to be a part of Salem County as well. I can feel the county beginning to flourish. There is an excitement in the air."


To read the digital edition of South Jersey Biz, click
here
.

Published (and copyrighted) in South Jersey Biz, Volume 9, Issue 4 (April 2019).
For more info on South Jersey Biz, click
here
.
To subscribe to South Jersey Biz, click
here
.
To advertise in South Jersey Biz, click
here
.