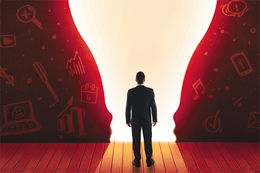 Leading From the Front
Managing a company in today's challenging business environment requires a multifaceted approach combining the ability to make tough decisions, take risks and consider the best ways in which to promote the interests of both the organization and its employees. This month, we're proud to highlight our 2017 Top CEOs and CFOs who put themselves on the front lines every day.
Curt Allen
Vice President, CFO, Subaru of America, Inc.
In his role as vice president and CFO, Allen has overall responsibility for accounting, finance, treasury, audit, tax, financial reporting, customs, pricing analysis, incentive operations and wholesale floor planning of Subaru retailer's inventory.
He joined Subaru in 1980 and has held positions of financial reporting manager, internal audit manager, assistant controller, director of accounting and controller. Prior to joining Subaru, Allen spent five years with Deloitte Haskins and Sells (now Deloitte Touche) as an audit supervisor.
Robert M. Brown
President, CEO and Chairman, American Asphalt Company
In 1986, Brown purchased the assets of a small asphalt company that he grew from five employees to over 100. He is the visionary of the business, looking for opportunities to grow the list of satisfied customers and also help the people grow who depend on the company for employment or economic benefit.
Brown is a past president of the board of the Food Bank of South Jersey and is a past chairman and current board member of the Associated Builders and Contractors of NJ. He also actively participates in C12, a Christian Business Owners Group, Utility Contractors Association, New Jersey Asphalt Pavement Association, New Jersey Business and Industry Association and The Builders League of South Jersey.
Joseph Chirichella
President, CEO, Deborah Heart and Lung Center and Deborah Hospital Foundation
Chirichella has been at Deborah for over 35 years. He most recently served as vice president of operations, but has held various positions at Deborah during his tenure including assistant administrator, director of material management and administrative resident at the hospital. He also served for several years as interim chief operating officer of the Deborah Hospital Foundation.
Notable among Chirichella's recent achievements has been his pivotal role in developing affiliations and joint ventures with other South Jersey health care systems like Lourdes and Cooper Health.
Karen Ehrgott
Controller, Delco Development
In her role at the South Jersey real estate and hospitality company, Delco Development, Ehrgott interacts with owners, managers, bankers, counsel and outside accountants on a daily basis. She has built a great accounting team and together they foster her belief that accounting and operations must harmoniously dovetail to be effective. Always willing to share advice, she encourages her team to keep learning more; in accounting and in life.
Ehrgott holds degrees in hospitality management and administrative management from The College of New Jersey and is a licensed CPA with over 20 years of accounting experience in the hospitality, transportation, real estate and health care industries. She is married to her high school sweet- heart and enjoys spending time with her two teenage children.
Jack W. Kennedy III, CFP, AAMS
President, CEO, Kennedy Investment Group & Kennedy Insurance Services
Since 2004, Kennedy has served as president and CEO of Kennedy Investment Group and Kennedy Insurance Services. Under his leadership, both organizations have successfully delivered innovative and results-based wealth management and financial care solutions to businesses and high net worth families throughout the Northeast.
In addition to managing over $250 million in assets, he serves as Raymond James branch manager, registered principal and financial planner as well as a board member of the Children's Continuum of Care and council member of the Columbia Bank Advisory Board. He has also earned membership into the Raymond James Financial Services, Inc. chairman's council.
Thomas Lobosco, CPA
Executive Vice President, CFO, Capital Bank
A certified public accountant, Lobosco holds a bachelor of arts degree in accounting from Rutgers University and has more than 40 years experience in commercial banking, operations, auditing, finance and asset liability management. During Capital Bank's planning and development prior to opening, he served as a consultant to the organizers. Before that, he served as executive vice president, CFO/COO and secretary of Liberty Bell Bank, which he joined in July 2005, after having served seven years as CFO/COO of the Pennsylvania Business Bank in Philadelphia.
From 1989-1998, he was senior vice president, treasurer and CFO of The Bank of Gloucester County in Woodbury. He has lived in South Jersey for many years and is a current Gloucester County resident.
Christopher D. Maher
President, CEO, OceanFirst Bank and parent company OceanFirst Financial Corp.
Maher joined OceanFirst in March 2013 as president and chief operating officer and became CEO effective Jan. 1, 2015. He is on the board of directors of OceanFirst Financial Corp., OceanFirst Bank and OceanFirst Foundation. In June 2016, the board of directors announced plans for Maher to become chairman of the boards of Ocean- First Financial Corp. and OceanFirst Bank effective Jan. 1, 2017.
Maher has demonstrated his strong resolve for driving organic growth with an enhanced focus on the commercial lending, BankCard services and wealth management business lines. He leads the bank's daily operations where he reinforces a commitment to community banking and the company's long-standing vision to deliver extraordinary customer care.
Faye Mertz
CFO, NAI Mertz
A long with her husband, Barry Mertz, Faye was instrumental in forming NAI Mertz, a Mount Laurel-based leading full-service commercial real estate firm serving the South Jersey and greater Philadelphia regions in 1981.
With Faye serving as CFO, managing the back office of the firm, and Barry at the helm, NAI Mertz experienced significant growth in its early years and soon secured over 1.5 million square feet of property that it managed throughout South Jersey. And in 2016, the firm completed more than 225 transactions totaling over 4.5 million square feet.
Faye is the senior consultant for all financial aspects of the firm and also serves as human resources director, and coordinates all marketing and public relations efforts for the company. She is responsible for designing the firm's custom lease tracking program that coordinates all of the office's transactions.
Joseph Njoroge
COO, CFO, The Food Bank of South Jersey
Originally from Kenya, Njoroge has spent most of his professional life in nonprofit management. His combination of responsibilities as COO and CFO gives him a unique perspective on the needs of the organization and how best to address them. As COO, he is charged with ensuring that all daily operations run smoothly and in compliance with all regulations. He leads the internal programs and distribution aspects of the organization that combine to ensure the Food Bank continues to deliver on its mission, providing over 11 million pounds of food annually to needy individuals and families.
As CFO, he has managed the financial aspect of the Food Bank as it has tripled its annual budget and delivery of services and recently ranked in the top 5 percent of food banks nationally during a rigorous food safety inspection conducted by the American Institute of Baking International.
Thomas M. O'Brien
President, CEO, Sun National Bank
O'Brien has served as president and CEO of Sun Bancorp, Inc., and its primary subsidy, Sun National Bank, since July 2014. Under his leadership, Sun has become one of the most impressive banking stories in New Jersey.
With capital and asset quality metrics that are among the highest in the region, Sun has grown its business and commercial loan portfolio by more than 10 percent this past year, including several high-profile projects in Camden.
Named as a "Community Banker to Watch" by the American Banker in 2016, O'Brien and Sun's management team have delivered eight straight quarters of profitability to shareholders, and in 2016, the company announced its first-ever cash dividend. A well-respected and accomplished leader in the financial services industry for nearly 40 years, O'Brien is currently trustee and chairman of the Audit Committee of Prudential Insurance Company of America's $175 billion annuity fund complex.
Neal G. Pierce, CPA, PFS, CFP
CFO, Treasurer, Cumberland Mutual Fire Insurance Company and Th Cumberland Insurance Group
Since November 2014, Pierce has led the finance and human resource departments at Cumberland, a regional property and casualty insurance carrier with $325 million in assets and $156 million in surplus. He is also responsible for treasury, regulatory reporting, risk management and the company's investment portfolio. Prior to joining Cumber- land, Pierce was a partner and officer at Athey & Company, Certified Public Accountants P.A., serving business and individuals in the greater Delaware Valley area for over 25 years. He is a certified public accountant in the state of New Jersey and is a member of the American Institute of CPAs and the New Jersey Society of CPAs. Pierce has earned certification as a personal financial specialist, a prestigious and exclusive distinction shared by approximately 5,000 CPAs nationwide. He has also achieved designation as a certified financial planner.
Howard Vogel
CFO, Administrator, Capehart & Scatchard
Vogel brings to the position over 30 years of law firm experience having previously worked in senior financial roles at Wilentz, Goldman & Spitzer, Mendes & Mount and Phillips Nizer. In his dual role, he is responsible for both the finances and administration of the firm, ensuring that both attorneys and non-legal employees receive the best utilization of technology, clerical support, marketing, operations and medical benefits.
On the financial side, he prepares the annual budget and monitors it against firm expenditures to ensure the best use of financial resources and is always on the lookout for efficiencies that will enhance productivity and internal controls. Reporting to the firm's executive committee, Vogel presents and interprets financial data to drive decisions needed to attain firm-wide objectives. A firm-wide cheerleader, he has supported morale- building programs, which make Capehart a wonderful place to work.
Glenn Zirbser
Senior Vice President, CFO, Kennedy Health
In this position, Zirbser serves as a key member of Kennedy's executive management team, providing leadership and direction to the financial health of the organization, controlling assets and directing budgetary accountability, along with financial strategic initiatives. He also contributes to the broader strategic interests and mission of Kennedy Health, which has three acute care hospitals and numerous ambulatory facilities throughout Camden and Gloucester counties.
Zirbser has more than 25 years of experience in the health care industry, and joined Kennedy in 2016 from Princeton HealthCare System, where he served as senior vice president and CFO since 2013. He continues to serve as an adjunct faculty member of Marymount University's health care graduate master's degree program.
Published (and copyrighted) in South Jersey Biz, Volume 7, Issue 1 (January, 2017).
For more info on South Jersey Biz, click here.
To subscribe to South Jersey Biz, click here.
To advertise in South Jersey Biz, click here.