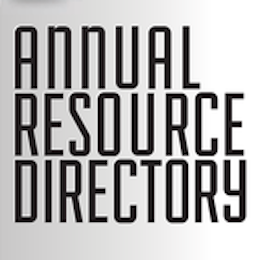 2016 Annual Resource Directory
There's no one-size-fits-all formula when it comes to running a successful business. Each organization is different and has its own requirements to run at maximum efficiency. We at South Jersey Biz understand this, which is why we put together this all-encompassing list of companies that could help any business in our readership area succeed. From those that specialize in advertising to those that can help furnish your office, we're sure this list covers whatever requirements your business may have now and in the future.
ACCOUNTANTS
Alloy Silverstein Group
Big firm experience, small firm service: Accountants, advisors, and payroll specialists solving the tax, business, and financial needs of our South Jersey community for over 55 years.
Cherry Hill and Hammonton
(856) 667-4100
AlloySilverstein.com
Business Accounting Systems, P.C.
West Deptford
(856) 853-5422
BAS-PC.com
Friedman LLP
Friedman LLP has been serving the accounting, tax and business consulting needs of public and private companies for over 90 years. Our clients benefit from hands-on partner contact and cutting-edge technical and industry expertise.
Marlton
856-830-1600
Friedmanllp.com
Gold Gerstein Group LLC
Gold Gerstein Group LLC (GGG) is a regional, full service accounting firm focused on providing the highest caliber of sophisticated services and professional insight. Our team of professionals provide expertise, responsiveness and cost-effective solutions in tune with each client's needs and objectives.
Moorestown
856-727-0100
G3cpa.com
AD AGENCIES
Haven Media & Marketing
Haddon Heights
(856) 323-8433
HavenMedia.net
iColor Studio
No inflatable apes, no lizards, no corporate buzzwords, no gimmicks- just total dedication to your business goals. Most agencies want to see your money – we want to see your success. Call us today: 856.768.3598.

Voorhees
856-768-3598
icolorstudio.com
ADVERTISING
SchoolBusAds.org
Mullica Hill, NJ
(856) 582-7000, ext. 175
SchoolBusAds.org
ARCHITECTS
RYEBREAD
For 25 Years, RYEBREAD Architects have been working together with our Colleagues, Consultants, Clients, Code Officials, and Contractors to create a better South Jersey.
Mount Holly
(609) 265-2652
RYEBREAD.com
ASPHALT PAVING, MATERIALS & PARKING LOT MAINTENANCE
American Asphalt Company, Inc.
For over 100 years, American Asphalt Company has serviced contractors, home builders, municipalities and commercial clients for paving and material supply. They also offer complete parking lot maintenance services. They have the equipment and experience to get the job done right the first time.
W. Collingswood Heights
(856) 456-2899
AmericanAsphaltCompany.com
ASSOCIATION MANAGEMENT
AH
Mount Laurel
(856) 439-0500
AHRedchair.com
ATTORNEYS
Adinolfi & Lieberman, P.A.
Haddonfield
(856) 428-8334
SJFamilyLawyers.com
Archer & Greiner
Archer & Greiner is a full-service regional law firm with more than 175 lawyers that provide full-service litigation and transactional capabilities in nearly every area of law including corporate, labor & employment, litigation, and real estate services.
Haddonfield
(856) 795-2121
ArcherLaw.com
Capehart Scatchard
Capehart Scatchard is a full-service, diversified law firm serving large and small businesses, public entities, nonprofit organizations and academic institutions, governments and individuals. We anticipate our clients' needs, keep apprised of legal developments and counsel preventative action to avoid trouble, now and later.
Mount Laurel
(856) 234-6800
Capehart.com
Lauletta Birnbaum, LLC
Sewell
(856) 232-1600
Lauletta.com
LaVan Law
Moorestown
(856) 235-4079
JLavanLaw.com
Mattioni LTD
Swedesboro/ Philadelphia
(856) 241-9779/
(215) 629-1600
Mattioni.com
Sherman Silverstein Kohl Rose & Podolsky
Moorestown
856-662-0700
ShermanSilverstein.com
Scott H. Marcus & Associates
Turnersville
(856) 227-0800
MarcusLaw.net
Weber Gallagher
Mt. Laurel
856.667.9111
WGLaw.com
AUTOMOTIVE
Woodbury Nissan
Woodbury
856-853-0005
WoodburyNissan.com
BANKS & FINANCIAL SERVICES
1st Colonial Community Bank
1st Colonial Community Bank opened for business on June 30, 2000, and provides a wide range of business and consumer financial services through its two New Jersey branch offices located in Collingswood and Westville.
Multiple Locations
(856) 885-2042
1stColonial.com
Beneficial Bank
We started with one idea in mind, to do what's right. That means making smarter banking available to everyone. For 163 years, everything we've learned has made us what we are today: Your Knowledge Bank.
Multiple Locations
888-724-5272
thebeneficial.com
Cape Bank
Cape Bank is a full service financial institution that provides flexible banking and lending solutions with products and services tailored for business owners and individuals in our community. At Cape Bank, we have one goal – to help you reach yours!
Multiple Locations
(800) 858-BANK
CapeBankNJ.com
Capital Bank
Multiple Locations
(856) 690-1234
CapitalBankNJ.com
Columbia Bank
Multiple Locations
(800) 522-4167
ColumbiaBankOnline.com
Delanco Federal Savings Bank
Delanco
856-461-0611
DelancoFSB.com
Franklin Bank
Multiple Locations
(856) 769-4400
FranklinBnk.com
Fulton Bank of New Jersey
Multiple Locations
1 (855) 900-3265
FultonBank.com
Investors Bank
Multiple Locations
(855) 422-6548
MyInvestorsBank.com
Liberty Bell Bank
A state chartered financial institution that is a real community based bank. Offering a variety of personal and business deposit and loan products including consumer/commercial checking, residential mortgages, internet banking, remote capture, mobile banking, and commercial financing options.
Marlton, Moorestown, Cherry Hill
(856) 830-1111
LibertyBellBank.com
M & T Bank
1-877-397-0846
Cherry Hill
www.mtb.com
ParkeBank
Multiple Locations
(866) PARKEBK
ParkeBank.com
Republic Bank
Multiple Locations
(888) 875-2265
MyRepublicBank.com
Sun National Bank
Mount Laurel
1-800-SUN-9066
www.sunnb.com
Wells Fargo
Multiple Locations
1 (800) 359-3557
WellsFargo/biz/merchant.com
Wilmington Trust
Cherry Hill, NJ
1-800-724-2440
WilmingtonTrust.com
BENEFIT CONSULTANTS

Corporate Synergies Group, LLC
Corporate Synergies is a New Jersey-based national insurance and employee benefits brokerage and consultancy. Our expertise and unique platform help our clients overcome cost and risk challenges, helping them save time and money.
Mount Laurel
(877) 426-7779
CorpSyn.com
BUSINESS BROKERS
ASPIRA Business Brokers
Orlando M. Rivera is a highly-recommended adviser with a successful track record of helping owners exit their company on their terms. ASPIRA's mission is to "transform aspirations into reality" for all entrepreneurs with high standards of practice and innovative thinking.
Cherry Hill, Philadelphia, NYC
609-790-9237
AspiraBrokers.com
BUSINESS FINANCING
New Jersey Economic Development Authority (EDA)
An independent State agency that finances small and mid-sized businesses, administers tax incentives to retain and grow jobs, revitalizes communities through redevelopment initiatives, and supports entrepreneurial development by providing access to training and mentoring programs.
Trenton
(609) 858-6767
NJEDA.com
BUSINESS ORGANIZATIONS
Burlington County Regional Chamber of Commerce
BCRCC supports a culture where members build meaningful relationships to advance their business opportunities through high-quality educational events and high-level networking. BCRCC fosters regional economic growth by connecting more than 500 businesses and 30,000 employees with opportunities to promote a healthy business climate.
Mount Laurel
(856) 439-2520
BCRCC.com
Camden County Regional Chamber of Commerce
The Chamber provides networking events, economic development, business development and consultation, government and municipal liaison, member discount programs, branding, and trade shows to the business communities it serves.
Cherry Hill
(856) 667-1600
CamdenCountyChamber.com
Gloucester County Chamber of Commerce
They are one of the leading business development and networking organizations. Their focus is to help members build long-term business relationships that will assist them in growing their business.
Glassboro
(856) 881-6560
GC-Chamber.com
Greater Woodbury Chamber of Commerce
Woodbury
(856) 845-4056
GreaterWoodburyChamber.com
National Association of Women Business Owners (South Jersey)
Their mission is to help women business owners thrive by providing education, support, and leadership opportunities as well as networking and relationship building.
Marlton
(856) 722-8125
NAWBOSouthJersey.org
Southern New Jersey Development Council
Washington Township
(856) 228-7500
SNJDC.org
BUSINESS SERVICES

Business Innovation Suites
Get out of that noisy coffee shop and into your own company headquarters. Business Innovation Suites' affordable office suites, co-working space, conference room, and mail service will help you add value to your client's experience.
Lumberton
609-410-2845
Bridanrealty.com
CATERING SERVICES

Auletto Caterers
Almonesson
(856) 227-3800
Auletto.com
Rastelli Market
Marlton
856-334-8074
Rastellimarket.com
Zallie's Catering
Serving South Jersey for over 30 years. With eight locations, "Zallie's Own" specialty items are made from scratch with the finest, freshest ingredients. Catering Services include full- service, off-premise and event planning. Also offering customized floral designs for any occasion.
Multiple Locations
877-367-3663
ZalliesCatering.com
COLLEGES & UNIVERSITIES

Camden County College
Multiple Locations
(856) 227-0007
CamdenCC.edu
Fairleigh Dickinson University
Teaneck
(201) 692-7310
FDU.edu
Georgian Court University
Georgian Court University, founded by the Sisters of Mercy, is the only Catholic university serving Central & South Jersey. Based in Lakewood, GCU offers undergraduate/graduate degrees on campus, online and at other New Jersey sites.
Lakewood
(732) 987-2700
Georgian.edu
Monmouth University
West Long Branch
732-571-3400
Monmouth.edu
New Jersey Institute of Technology
Newark
(973) 596-3000
NJIT.edu
Rohrer College of Business at Rowan University
Glassboro
(856) 256-4015
Rowan.edu/business
kozachyn@rowan.edu
Rowan College at Burlington County
Mount Laurel
(856) 222-9311
RCBC.edu
Rowan College at Gloucester County–Continuing Education
Sewell
856-468-5000
RCGC.edu
Rowan College at Gloucester County
Sewell
856-468-5000
RCGC.edu
Rowan School of Osteopathic Medicine
Stratford
(856) 566-7050
Rowan.edu/som/
Rowan University
Glassboro
(856) 256-4000
Rowan.edu
Rutgers University–Camden
Camden
856-225-1766
camden.rutgers.edu
Rutgers School of Business
Camden
(856) 225-6685
ExecEd.Rutgers.edu
COMMERCIAL REAL ESTATE

Camden County Improvement Authority (CCIA)
Voorhees
(856) 751-2242
CCIA.CamdenCounty.com
DELCO Development, LLC
Willingboro
(856) 234-5151
Delcodevelopment.com
Eagle Commercial Real Estate
Eagle Commercial Real Estate provides the highest level of personalized service to the Southern NJ commercial real estate industry, assisting our Clients to meet their real estate objectives.
Marlton
856-985-8565
eaglecommercialre.com
Markeim Chalmers, Inc.
Cherry Hill
(856) 354-9700
Markeim.com
NAI Mertz
Mount Laurel
(856) 234-9600
NAIMertz.com
Nexus Properties, Inc.
Lawrenceville
(609) 396-6800
NexusProperties.com
The Rivera Group at KW –Commercial
Cherry Hill
856-787-9000
TheRiveraGroup.com
Sora Northeast
Sewell
(856) 481-4811
SoraNortheast.com
Whitesell
For over a half century, Whitesell has proudly provided professionally owned & managed commercial office and industrial buildings for lease throughout southern NJ to local, national, and international companies in a wide variety of industries.
Delran
856-764-2600
WhitesellCo.com
Wolf Commercial Real Estate (WCRE)
Marlton
(856) 857-6300
WolfCRE.com
WHPounds Commercial Real Estate, LLC
Moorestown
856-608-0775
Whprealty.com
COMMERCIAL REAL ESTATE/PROPERTY MANAGEMENT

The Bloom Organization
Founded in 1945, The Bloom Organization is a leader in the South Jersey office and industrial real estate market, offering great choice in size and location with 3 million square feet of commercial space. The firm both owns and manages its portfolio of quality-constructed buildings and its above average tenant retention is a result of professional property management. The longterm, on-staff team delivers the company's vision while remains committed to tenant services.
Mount Laurel
(856) 778-0300
BloomOrganization.com
CONSTRUCTION

Hessert Construction Group, LLC
Marlton
856-988-0507
Hessert.com
KAVI Construction, LLC
Berlin
(856) 767-2491
KAVIConstruction.com
CONSTRUCTION MANAGEMENT

Greyhawk
Moorestown
(856) 722-1800
Greyhawk.com
New Road Construction
Cherry Hill
(856) 424-8888
NewRoadConstruction.com
CONSULTANTS

ACC Accounting Solutions, Inc.
Cherry Hill
(856) 335-1010
4ACC.com
COURIER SERVICE

A1 Courier Service
Since 1992, Cherry Hill-based, A-1 Courier Service has provided Reliable, same-day delivery throughout the tri-state area. Other services include process service, ct house filings, medical, Red Cross and lab delivery. A-1's document destruction division provides paper shedding. A-1 also has a medical transportation division that provides transport for those who can't drive.
Cherry Hill
856-424-8393
A1CourierServiceNJ.com
CREDIT UNIONS

Andrews Federal Credit Union
Now bringing you the future of financial services, Andrews Federal is proud to serve more than 105,000 civilian and military personnel around the world. With world-class member service as a standard, we offer quality financial solutions to help with all of your financial needs.
Multiple Locations
(800) 487-5500
AndrewsFCU.org
South Jersey Federal Credit Union
Deptford
(800) 582-7640
SouthJerseyFCU.com
XCEL Federal Credit Union
XCEL Federal Credit Union offers members exceptional financial products and services. For example, XCEL's Kasasa Rewards Checking Accounts offer excellent rewards with no fees or minimum balances. Log onto www.XCELfcu.org for more information.
Multiple Locations
(973) ASK-XCEL
XCELfcu.org
DOCTORS/MOBILE
Mobile Physicians Group PC
Mount Holly
609-534-5998
www.MPGDocs.com
ECONOMIC DEVELOPMENT

Casino Reinvestment Authority
Atlantic City
(609) 347-0500
NJCRDA.com
Cumberland Economic Development
Millville
856-825-3700
CCIA.net
ENERGY

Atlantic City Electric
Multiple Locations
1 (800) 642-3780
AtlanticCityElectric.com
Paulsboro Refining Co., LLC
PBF Energy ("PBF") is one of the largest independent petroleum refiners and suppliers of unbranded transportation fuels, heating oil, petrochemical feed stocks, lubricants and other petroleum products in the United States. PBF currently owns and operates three domestic oil refineries and related assets. One of those refineries is in Paulsboro and operates locally as Paulsboro Refining Company.
Greenwich Township
(856) 224-4354
PBFEnergy.com
Powell Energy and Solar Moorestown
856-380-0709
Powellenergyandsolar.com
Regional Resources Energy Group
Voorhees
856-528-2399
Regionalresources.com
Talen Energy
Bethlehem, PA
888-289-7693
Talenenergy.com
South Jersey Industries
Folsom
609-561-9000
SJIndustries.com
ENGINEERING

BD Engineering
A multi-discipline engineering consulting firm providing solutions on time and on budget by "Driving the Stupid out of Construction". Specializing in Electrical, HVAC, Plumbing, Fire Protection and Refrigeration engineering for all facility types in the private/public sectors.
Tinton Falls
(732) 886-5432
BD-Engineering.com
Dewberry Engineers, Inc.
Mount Laurel
(856) 802-0843
Dewberry.com
GZA GeoEnvironmental, Inc.
GZA is a multidisciplinary environmental consulting/remediatiogeotechnical/geo-civil engineering, and construction management firm. GZA is an ENR Top 500 Design firm with a staff of interrelated professionals dedicated to providing high-level expertise on complex projects.
Hammonton
609-567-9330
GZA.com
Jefferis Engineering Associates, LLC.
Offering a wide range of civil and site engineering to public and private clients including site planning & development design, land use feasibility & evaluations, bidding and construction phase services, and consulting engineering. Specializing in education, municipal & government, commercial, senior assisted living, religious institutions, sports and recreation and much more.
Runnemede
856-933-2005
JefferisEngineering.com
PS&S
Cherry Hill
856-335-6000
Psands.com
Tri-State Engineering & Surveying
Blackwood
856-677-8742
TriStateCivil.com
ENTERTAINMENT

Adventure Aquarium
Camden
(856) 365-3300
AdventureAquarium.com
Liberty Lake Day Camp
Liberty Lake is one of New Jersey's most sought-after day camps. It is also an incredible picnic facility perfect for company events, family reunions, schools, religious groups and weddings. Also home of the NJ Renaissance Faire.
Bordentown
609.499.7820
LibertyLakePicnic.com
Pinsetter Bar & Bowl
Merchantville
(856) 665-3377
PinsetterBowl.com
ENVIRONMENTAL

TTI Environmental, Inc.
Moorestown
(856) 840-8800
TTIEnv.com
FINANCIAL SERVICES

blackbook
Sewell
(856) 430-6470
blackbookllc.com
FINANCIAL SERVICES/WEALTH MANAGEMENT

M Financial Planning Services, Inc.
Providing comprehensive wealth management services for business owners, executives, and their families. Our experienced advisors offer exceptional personal service and our innovative strategies are always in the best interest of you and your family.
Marlton
856-810-7701
mfinancialplanningservices.com
Masso-Torrence Wealth Management, Inc.
Masso-Torrence Wealth Management, Inc. is a boutique, independent firm focusing on corporate retirement plans and comprehensive financial planning for physicians, dental professionals, attorneys and small business owners. MTWM provides clients with customized strategies for complex issues, attentive personal service, and best of breed investment options.
Marlton
(856) 988-6664
MassoTorrence.com
SHM Financial Group
The SHM Financial Group is an independent financial planning, wealth accumulation and asset management firm that has been providing services in the tri-state area since 1958. Through their registered investment advisor subsidiary, The Molotsky Tax Advisory Group, LLC, their mission is to provide innovative financial strategies, solutions and planning that result in clarity, security and overall financial health.
Collingswood, Voorhees, Lakehurst
1 (800) 666-3974
SHMFinancial.com
Strategic Wealth Planners, LLC
Marlton
(856) 298-4660
SWPlanners.com
GENERATORS

Atlantic Switch and Generators
Hainesport
844-GEN-PROS
atlanticswitch.com
HEALTH CARE

AtlantiCare
Egg Harbor Township
1-888-569-1000
Atlanticare.org
Cooper University Health Care
Multiple Locations
800-826-6737
CooperHealth.org
Inspira Medical Center, Inc.
Bridgeton, Woodbury
(856) 575-4500;
(856) 845-0100
InspiraHealthNetwork.org
Kennedy Health
Kennedy Health is an integrated healthcare delivery system providing a continuum of healthcare services, ranging from three acute-care hospitals to a broad spectrum of outpatient and wellness programs. Kennedy serves Camden, Burlington and Gloucester counties.
Washington Township, Stratford, Cherry Hill
(800) 547-9007
KennedyHealth.org
Lourdes Health System
Lourdes is one of the region's leading healthcare providers. The system has two hospitals, located in Camden (Our Lady of Lourdes Medical Center) and Willingboro (Lourdes Medical Center of Burlington County), with a full range of medical, surgical, obstetrical and behavioral health, rehabilitation and longterm acute care services. Lourdes has a network of outpatient facilities and physician practices throughout South Jersey.
Camden
(856) 757-3500
LourdesNet.org
Lourdes Specialty Hospital
Willingboro
609-835-3650
Lshnj.com
Penn Medicine
Penn Medicine is one of the world's leading academic medical centers, dedicated to the related missions of medical education, biomedical research, and excellence in patient care.
Philadelphia, PA
800.789.PENN (7366)
PennMedicine.org
Thomas Jefferson University Hospitals
Multiple Locations
1-800-JEFF-NOW
Jefferson.edu
Virtua Health Care
Voorhees
1-888-Virtua-3
www.virtua.org
HEALTH CARE MANAGEMENT

Continuum Health Alliance, LLC
Marlton
(856) 782-3300
CHALLC.net

HEALTH CARE SERVICES

Concentra
Mount Laurel
866-944-6046
Concentra.com

HOME HEALTH CARE

Comfort Keepers of Pitman
Providing in-home care through Interactive Caregiving® which includes meal prep, errands, shopping, respite care, home safety solutions, light housekeeping, laundry, medication reminders, transportation, companionship, dementia care, feeding and special diet, toileting and incontinence, transferring and positioning, bathing, mobility assistance. 24-hour care available.
856-582-1054
Pitman-837.comfortkeepers.com
Preferred Health Mates
For over 25 years, Preferred Home Health Care & Nursing Services, Inc. has been providing compassionate and dependable medical and non-medical home health care services throughout New Jersey and Pennsylvania.
Mount Laurel
1-800-603-2273
PreferredCares.com
HOTELS

Aloft Mount Laurel
Mt. Laurel
856-234-1880 x 0
Aloftmountlaurel.com
Hampton Inn--Voorhees--Philadelphia
Located conveniently right on Route 73 adjacent to the Virtua Hospital Complex, with 118 guest rooms that includes a complimentary hot breakfast, indoor pool and fitness center. Meeting space for up to 60 people and just 3 miles from Sahara Sam's/Diggerland USA
Voorhees
856-751-1212
voorhees.hamptoninn.com
Holiday Inn Express & Suites-Philadelphia-Mount Laurel
Features 90 guest rooms and suites with complimentary parking, hot breakfast buffet, Wi-Fi, fitness room, business center, and IHG Rewards Club. Meeting space for up to 40 people. Accessible from Turnpike. Routes 295, 73 and 70.
Mount Laurel
(856) 727-0010
HIExpress.com/
MountLaurelNJ
The Hotel ML
The Hotel ML is a hotel/conference center tailored to both business and leisure with 14,000 square feet of meeting/banquet space. The hotel offers fine American cuisine at Talia's Restuarant and Bar plus family fun at CoCo Key Water resort.
Mount Laurel
(856) 234-7300
TheHotelML.com
HVAC/ENERGY SERVICES
Hutchinson Mechanical Services
Cherry Hill
(888) 777-4501
HutchBiz.com
INDEPENDENT/ASSISTED LIVING
Cardinal Village
Sewell
(856) 244-7516
CardinalVillage.com
INSURANCE
AAA of South Jersey
(856) 783-4222
Voorhees
AAASJ.com
A.D. Martin Commercial Insurance Services
For over 25 years we have provided businesses with propert, liability, automobile, worker's compensation and professional insurance. Partnered with over a dozen A rated companies, we take a no pressure consultative approach to providing the broadest coverage and most competitive premiums in the industry.
Mullica Hill
(856) 478-6600
ext 207
ADMartin-Ins.com
AJM Insurance
AJM Insurance is a South Jersey-based full services insurance company serving the Delaware Valley, providing a full range of insurance services inclduging commmercial and personal coverage as well as health benefits to growing businesses and families.
Mount Laurel
(800) 200-8006
AJMInsurance.com
AmeriHealth New Jersey
Cranbury
(609) 662-2400
AmeriHealthNJ.com
The Cumberland Insurance Group
The Cumberland Insurance Group provides its policyholders with peace of mind and protection that fulfills their ever changing needs. Whether your insurance needs are business or personal The Cumberland Insurance Group can help.
Bridgeton
(856) 451-4050
Cumberland Group.com
Farmers Insurance Group
Cherry Hill
(856) 356-1750
Farmers.com

Lisa Carney Retail Agency, LLC/Farmers Agency
Woodbury
(856) 848-8090
FarmersAgent.com/Carney
Hardenbergh Insurance Group
Marlton
856-489-9100
Hig.net
NJM Insurance Group
West Trenton
1 (888) 541-5975
NJM.com
LANDSCAPE CONTRACTORS

Dunn Company Landscape Contractor
Harrisonville
(856) 769-2415
DunnLandscaping.com
Elite Landscaping
Berlin
(856) 753-1944
EliteLandscaping.com
INTEGRATED MARKETING & DESIGN

Graphics Solutions
Whether you need us to plan and execute a persuasive marketing campaign, design and develop a cutting-edge website, or create and produce engaging marketing materials- we can make your vision a reality!
Sewell
(856) 716-6936
Graphics-Solution.com
MARKETING SERVICES

BBE Promotions
With 20+ years of experience we bring our creativity and our outstanding customer service to our clients. From existing domestic items to the overseas importing of custom products, we have the know-how, desire and ability for your brand to shine!
Serving South Jersey & Philly Area
856-701-8734 or 215-205-8299
bbepromotions.com
Creative Visual Productions
Creative Visual Productions is a full service marketing company covering all your needs since 1993. Our services include video production, website design & development, SEO, social media strategy, graphic design, content outreach, Vidbi and brand creation.
Woodbury
(856) 848-0046
CreativeVisualProductions.com
Mamma Mia Marketing & Promotions
Marketing and advertising strategy, social media marketing & event coordination
Voorhees, Ventnor
609-707-4466
MammaMiaMarketing.com
MERCHANT SERVICES

Envoy Business Advocate
Specializing in credit card processing, POS systems for retail, salons and restaurants. Also offers gift card programs, merchant cash advances and small business loans. Over 13 years experience, serving southern N.J.
Cherry Hill
(856) 577-3360
EnvoyBusinessAdvocate.com
Tanker Consulting Services
Marlton
(609) 922-0201
TankerConsultingServices.com
MOVING

Anchor Moving & Storage
As an agent for Wheaton World Wide Moving, Anchor Moving & Storage specializes in corporate relocations , storage and warehouse distribution.
Moorestown
800-292-0026
NJOfficeMover.com
NON-PROFIT

Bancroft
Cherry Hill
(800) 774-5516
Bancroft.org
Girl Scouts of Central & Southern New Jersey, Inc.
Girl Scouts builds girls of courage, confidence, and character, who make the world a better place. GSCSNJ serves over 19,000 girls in nine New Jersey counties and shapes the leaders of tomorrow through empowering girls.
Cherry Hill
(856) 795-1560
GSCSNJ.org
Legacy Treatment Services
Hainesport
(609) 267-5656
LegacyTreatment.org
MEND, Inc.
Moorestown
(856) 722-7070
MENDInc.org
New Jersey Community Capital
New Jersey Community Capital is a nonprofit community development financial institution that provides flexible financing and partnership support for the creation of quality homes, educational facilities, and employment opportunities in underserved communities of New Jersey.
Turnersville
732-640-2061 x410
newjerseycommunitycapital.org
Oaks Integrated Care
Mount Holly
(609) 267-5928
OaksIntCare.org
Robin's Nest
Glassboro
856-881-8689
Robinsnestinc.org
United Way of Greater Philadelphia & Southern New Jersey
Through its Impact Fund, United Way changes lives and strengthens communities, one child, one adult and one family at a time by improving Education, Financial Stability and Health and helping people meet their basic needs.
Philadelphia, Pa.
(215) 665-2500
UnitedForImpact.org
YMCA of Burlington and Camden Counties
Mount Laurel and Burlington
(856) 231-9622
YMCA-BC.org
YMCA of Gloucester County Woodbury
(856) 845-0720
YMCAGloCo.org
OFFICE EQUIPMENT

American Duplicating
American Duplicating provides powerful, simple solutions to help you scan, store, distribute and archive information quickly and more cost effectively to speed your workflow and realize the full potential of your bizhub as a central document resource that moves information faster. Pennsauken
1 (800) 517-2417
AmericanDuplicating.com
OFFICE FURNITURE

Affordable Office Furniture, Inc.
Office furniture showroom in South Jersey with 11,000 square foot showroom and over 250 lines of furniture and chairs. Servicing commercial, industrial, institutional accounts with projects of all sizes. Deliver, set-up and install with own personnel.
Cherry Hill
(609) 488-2100
AOFCatalog.com
Bellia Office Furniture
Woodbury
(856) 845-2234
Bellia.net
OFFICE FURNITURE & SUPPLIES

Office Basics
Moorestown
(800) 541-5855
OfficeBasics.com
OFFICE SPACE

Ibis Plaza Mount Laurel NJ
Ibis Plaza is not just conventional office space. Ibis Express Offices provides "easy, fast, flexible and affordable" offices. Easy leasing process. Fast to move-in. Flexible sizes and short term leases. Affordable rents start at $495/month.
Mount Laurel, Hamilton
609-588-6900 ext 101
Ibisplaza.com
Incutate
Sewell
856-347-8125
Incutate.com
PAYROLL

CASA Payroll
CASA Payroll is a family owned and operated payroll processor that has been in business since 1988. Our clients range in size from 1 employee to over 1,400 employees. There is no voicemail at CASA…we answer our phones.
Egg Harbor Township
(609) 383-0677
CASAPayroll.com
PODCASTING

Wildfire Radio
Deptford
888-303-3884
WFGNJ.com
PRINTER HARDWARE, SUPPLIES AND SERVICE

Re Business Solutions
RE Business Solutions is the areas' premier provider of office technology products, desktop printers, and copier solutions. Offering onsite service and supply programs designed to help you work smarter and reduce costs. We're Platinum Partner with HP, Lexmark, Xerox and others.
Cherry Hill
(800) 533-9949
ReOnline.com
Shades of Paper Inc.
Shades of Paper is an EPSON Pro Graphics Premier Elite Reseller & CANON ImagePROGRAF Platinum Reseller of inkjet printers, papers, canvas, inks, and finishing supplies to the Fine Art, Photographic, Proofing, Solvent, CAD, Dye Sublimation & Signage markets.
Mount Laurel
856-787-9200
Shadesofpaper.com
PRINTERS

Bellia Print and Design
Woodbury and Glassboro
(856) 845-2234
BelliaPrinting.com
Instinct Graphics
Instinct Graphics is uniquely positioned to offer a wide variety of print/design services and printing! Vehicle Wraps, Banners, Signs, Trade Show Graphics, Window *Wall* Floor Graphics, Canvas, Fine Art, Labels, Brochures, Lawn Signs & more!
Mount Laurel
856-685-7111
Instinct-graphics.com
RADIOLOGY

South Jersey Radiology
Multiple Locations
(856) 751-0123
SJRA.com
REAL ESTATE DEVELOPMENT, CONSTRUCTION & MANAGEMENT

Conifer
Mount Laurel
(856) 793-2078
ConiferLLC.com
REALTORS

New Jersey Realtors
Hamilton
732-494-5616
Njar.com
Weichert Realtors- Josephine Duckett, ABR, AHWD
Mullica Hill
(856) 571-4000;
(856) 223-2600
JosephineDuckett.com
FREIGHT & SHIPPING SERVICES

Transense
Turnersville
(856) 217-9776
TransenseLLC.com
SELF-STORAGE

Compass Self Storage
Secure, convenient, and affordable, Compass Self Storage is well-equipped to meet all of your self storage needs. We rent Uhaul and sell moving/packing supplies. Our storage units are available on a month-tomonth basis for your convenience. We also provide outdoor vehicle storage.
Deptford and Philadelphia
(856) 843-4001
CompassSelfStorage.com
SHREDDING SERVICE AND DOCUMENT DESTRUCTION

Guardian Document Destruction Co.
Whether you have a onetime document purge or you require a recurring shredding service, our compliance experts can work with you to come up with a secure, cost-effective solution for your business.
Mount Holly
(609) 261-8133
GuardianShreds.com
SILK FLORAL DESIGN & SALES

Fleurdecor by jacki
Mantua
(609) 221-0657
Fleurdecor.biz
STAFFING/RECRUITING SERVICES

ACCU Staffing
Multiple Locations
(800) 437-ACCU
ACCUStaffing.com
Express Employment
Woodbury
856-816-0800
ExpressPros.com
Hire Edge Logistics Personnel
856-428-2400
Cherry Hill
HireEdgeDrivers.com
The Protocall Group
The Protocall Group is comprised of six specialty companies which provide staffing and direct hire services and solutions in the areas of office and professional, finance and accounting, technology/IT, industrial, health care and homecare.
Cherry Hill
(856) 667-7500
ProtocallGroup.com
TECHNOLOGY

Comcast Business Class
Multiple Locations
1 (800) 501-6000
Business.Comcast.com
DLC Technology Solutions, Inc.
DLC is an Information Technology Advisory and Support firm focused on helping businesses that are frustrated with frequent, unexplained downtime, questioning the return on their technology investments, or concerned with their compliance to regulatory requirements such as HIPAA and PCI. Their tailor-made solutions will streamline your business' operations and profitability.
Marlton
(856) 983-2001
DLCTechnology.com
The Lerepco Group, LLC
Lerepco is the experienced, reliable IT Partner you've been searching for to deliver innovative Projects and ongoing proactive Managed IT Services keeping your staff productive, your data safe, and growing your bottom line and company.
Mount Laurel and Mullica Hill
(888) 635-1828
Lerepco.com
PCH Technologies
PCH Technologies is a Performance Driven IT firm providing best of breed IT solutions for small and medium size businesses.
Sewell
(856) 754-7500
PCHTechnologies.com
Praxis Data Systems Inc.
Specializing in network security and managed services.
Gibbsboro
(856) 679-2256
PraxisNet.com
TechStarters
When being the best business matters. TechStarters provides 24/7 managed IT services, network security, Microsoft Exchange & Office 365, VoIP, website design, Facebook & social media management, increased Google rankings & SEO. Dell & HP sales.
Cherry Hill
877-932-0040
TechStarters.com
Tierpoint Pennsylvania, LLC
Philadelphia
(215) 971-2093
Tierpoint.com
USA Phone
USAPhone.com is a communications consulting, installation, sales and service company. They provide PBX and Hosted VoIP phone systems to businesses in both SMB (3-499 Users) and Enterprise Level (500+ Users) markets. They prepare a plan that will reduce costs and improve services by removing old technology while upgrading to new cost-efficient technology.
Cherry Hill
(856) 761-1000
USAPhone.com
Xact IT Solutions Inc.
Providing responsive and affordable custom IT solutions that are built to scale as your business grows. We don't have a "one size fits all attitude" we have one goal in mind, making you more profitable.
Blackwood,
800-483-1460
Xitx.com

TITLE SERVICES

Surety Title Company, LLC
Multiple Locations
(856) 988-8900
Surety-Title.com
TOURISM

South Jersey Tourism
Haddon Township
856-757-9400
visitsouthjersey.com
TRANSPORTATION

Albert's Transportation
Mount Laurel
(856) 222-9600
AlbertsLimo.com
Cross County Connection Transportation Management Assoc.
Marlton
(856) 596-8228
DriveLess.com
TRANSPORTATION AND WAREHOUSING

Gray Trucking
A transportation company specializing in Same Day and Guaranteed Next Day Expedited Delivery Service. Gray offers both "for hire" and "dedicated" LTL and Truckload Services, Lift Gate/Rail Gate, Inside Delivery, Warehousing, Distribution and Haz Mat Delivery. On time delivery is our specialty.
Beverly
(800) 282-4729
GrayTrucking.com
OPEX Corporation
OPEX Corporation designs and manufactures productivity enhancing workflow solutions. These innovative technologies in mailroom automation, document imaging, and material handling include Perfect Pick - a robotic goods-to-person picking technology for warehouse order fulfillment.
Moorestown
(856) 727-1100
OPEX.com
WEB DEVELOPMENT

Commexis
Haddonfield
(856) 520-8218
Commexis.com
WORKFORCE DEVELOPMENT

Retail, Hospitality and Tourism Talent Network of South Jersey
Galloway
(609) 626-3456
RHTTN.org
WORKFORCE TRAINING

NJ Community College Workforce Consortium
Trenton
(609) 393-9000
NJWorkforce.org
Published (and copyrighted) in South Jersey Biz, Volume 6, Issue 1 (January, 2016).
For more info on South Jersey Biz, click here.
To subscribe to South Jersey Biz, click here.
To advertise in South Jersey Biz, click here.