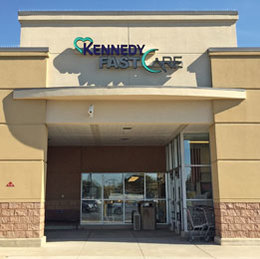 A New Era in Health Care
Changing technology and legislation are leading hospitals to re-examine how and where patient care is delivered across the state.
As the health care industry continues to evolve, South Jersey is seeing significant changes in the way care is delivered to patients. From the growth of urgent care centers to the ongoing impact of the Affordable Care Act, South Jersey's hospitals are gearing up for the future of health care.
"The South Jersey health care marketplace is in a state of flux," asserts Dr. Adrienne Kirby, president and CEO of Cooper University Health Care. One of the most apparent changes in the marketplace is the proliferation of emergency care centers.
"Except for acute-care needs that require hospitalization, health care is becoming less hospital-based and more community-based," Kirby explains. Cooper has expanded its footprint to include more than 100 outpatient ambulatory offices across South Jersey, and opened urgent care centers in Cherry Hill, Audubon and Sicklerville, staffed by board-certified emergency room physicians.
"Urgent care is a great strategy because it allows us to provide exceptional care much more conveniently and for a better cost than in the hospital setting," Kirby adds. Cooper plans to open additional urgent care centers in other communities over the next year or two.
Though the trend may not be unique to South Jersey, patient convenience is becoming one of the highest priorities for health care organizations across the region. Urgent care center Patient First was founded in 1981 and currently has 58 centers in the mid-Atlantic region. "As convenience and cost savings have become more of a focus in health care, urgent care has become more prevalent," says Ian Slinkman, vice president of public relations for Patient First. He also notes the introduction of other types of health care delivery sites, such as retail clinics, which are designed to make basic care available at convenient locations and with extended hours.
Urgent care centers are open for extended evening, weekend and holiday hours—times when a traditional doctor's office is typically closed—and offer on-site services that may not be available such as X-rays, lab tests, EKGs and prescription drugs. "Many of the conditions routinely treated at hospital emergency rooms can be treated at Patient First at a fraction of the cost—and more quickly," Slinkman adds. Though many patients may not require additional follow up, urgent care centers will refer patients to specialists or to hospital emergency rooms when necessary.
Local hospitals like Inspira are also following suit. "The payment mechanism of the Affordable Care Act is starting to change the way we look at things," explains John A. DiAngelo, president and CEO of Inspira Health Network. The Affordable Care Act instigated the move away from the traditional, fee-for-service model of health care. "The high deductible plan that was trending before the Affordable Care Act came into play is still trending, but on the positive side … there's always going to be a tradeoff between the benefit and the premium," adds James Mauren, account executive for Cook Maran and Associates.
Inspira has also made some significant investments in its outpatient facilities. Though the system includes three hospitals, DiAngelo notes that there are probably more than 60 locations when considering the hospital's growing network of physician offices, imaging centers and ambulatory surgery centers. "South Jersey is still hospital-centric, but not as much as it once was," he explains. "We're looking for new ways to take care of patients in the right place at the right time."
To that end, the hospital just opened its fifth urgent care center, and plans to open three more next year. "We're finding that people prefer to go to an urgent care center for things that really don't require a visit to the emergency room," he adds. "We have to look at it from the consumer's point of view: Why spend hours in the ER when you can visit an urgent care center in your neighborhood and potentially be in and out in less than 30 minutes?"
Indeed, one of the greatest impacts on today's health care industry are changes in insurance. After the passage of the Affordable Care Act, health care organizations knew that while it would likely mean a greater number of insured patients, the way they would be reimbursed could change dramatically. "We are moving from a volume framework to a value framework for payment with the adoption of networks and population health management strategies," Kirby explains.
Today's health care models are also moving away from the co-payment model, and shifting more towards high-deductible insurance plans, Slinkman adds. "It stands to reason that this shift drives patients to be more cost-conscious when seeking care … and urgent care centers are well-suited to serve these patients," he says.
But Betsy A. Ryan, president and CEO of the New Jersey Hospital Association, warns that the Affordable Care Act has, in some ways, incentivized the health care insurance companies to create more narrow networks. "Patients may have an insurance card, but they're going to have a pretty substantial deductible up front … which can ultimately lead to unpaid debt," Ryan explains. "Patients will be restricted in the providers they can see, thus increasing the potential for debt if they go to the wrong provider. … So this is a change that can negatively impact both the hospital as well as the consumer."
Cooper was the first in New Jersey to offer its own co-branded insurance product in partnership with AmeriHealth New Jersey. In 2014, the first year the plan was available, they saw upwards of 10,000 covered patients. "I think our hospitals are embracing the changes brought forth by the Affordable Care Act," Ryan asserts. "We will probably never fully eliminate the problem of uninsured patients in New Jersey, but hospitals are doing their part to keep their local communities well, working together to deal with some of the issues that plague the region, and partnering with the insurance industry to address ongoing issues such as population health."
Earlier this month, Horizon Blue Cross Blue Shield of New Jersey launched a first-of-its-kind statewide collaboration—the OMNIA Health Alliance—to fundamentally transform how health care is both delivered and financed. Horizon, along with several of New Jersey's leading health systems and a major multi-specialty physician group, came together to alter how health care is financed and delivered in New Jersey to reward value, which it defines as high quality care, an enhanced patient experience and lower total cost of care. Inspira is one of six major health systems across the state that has joined the program.
The traditional, fee-for-service health care system generally treats patients after they become sick, and hospitals and doctors are paid for the amount of services they provide to those patients. The OMNIA Health Alliance will dedicate intellectual and financial resources to changing this paradigm by developing new approaches to keep individuals healthy through increased population health management and more integrated, coordinated care.
"The OMNIA Health Alliance is an unprecedented collaboration that will significantly transform how health care is financed and delivered in New Jersey for the better," says Robert A. Marino, chairman and CEO of Horizon BCBSNJ. "Through the OMNIA Health Alliance, we're all making a long-term commitment with a new level of trust, cooperation and energy that will benefit health care consumers in New Jersey."
Along with the ongoing collaboration amongst area hospitals, there has also been a shift toward more physicians being employed by health systems. "There has been a proliferation of medical physician groups becoming part of our organizations; we're becoming closely aligned because we're trying to be more efficient for patients while providing the best value and quality possible," explains Joseph W. Devine, president and CEO of Kennedy Health System. Kennedy Health Alliance is a physician group that was instituted four years ago and now includes some 100 physicians. The organization has already opened its first Kennedy FastCare center at Acme in Audubon. "That's the first in what we think will be multiple centers," Devine adds. "It all comes back to that easy, convenient level of care for patients who don't want to have to run to the doctor every time they get a cold."
However, the good news is that the popularity of urgent care centers and retail medical clinics isn't necessarily negatively impacting hospital emergency rooms.
"You would think we would be seeing a decrease in volume, but we haven't," Devine says. "We believe the changes in today's health care industry are having a positive impact on the community in that we're providing opportunities for more people to have access to care—but, no matter what, people are still always going to need hospitals."
Due to the changes in the industry, more and more of South Jersey's hospitals are teaming up to determine the best ways to deliver quality, cost-efficient care for patients. "We've been working with hospitals in the area to develop accountable care organizations. These are groups of providers—doctors and hospitals—that work together to get contracts with insurers," explains Kim Barnes, vice president of planning and development for Lourdes Health System. "But it's not based on how many times someone walks through the door anymore, but instead, on better outcomes and lower costs. And that is, by far, the biggest change in the market right now."
There continues to be significant consolidation throughout the state as health care systems pick up new hospitals. "One of the biggest trends in health care in South Jersey are the mergers and consolidations of hospital systems. … If this continues, I believe there's only going to be a handful of health care systems left in the state of New Jersey in coming years," adds Nikitas Moustakas, Esq., chair of the health care practice and co-chair of the business and tax practice for Capehart and Scatchard, PA.
"As insurance carriers and hospitals continue to negotiate, it just makes sense that hospitals are consolidating to try to get as much volume as possible to help leverage their costs," Mauren explains.
However, that collaborative effort has also led to hospitals coming together to address particular needs in the South Jersey community, such as behavioral health; Virtua, Cooper, Inspira, Lourdes and Kennedy recently came together to launch a behavioral health collaborative. "It's a positive thing to see these kinds of strategic partnerships forming between hospitals, because it allows them to focus on their respective strengths and better serve the needs of patients who require specialized care," Moustakas adds.
The role of technology also cannot be ignored; as a result of electronic health records and the substantial investments made by hospitals in the latest cutting-edge technology, patient care has become integrated between hospitals, physicians, urgent care centers, retail facilities and other providers like never before. Meanwhile, smartphone apps allow patients to be connected to their providers and have a hands-on role in their own care. "Patients don't realize it, but technology has had an enormous impact on both the efficiency and quality of care they receive," Devine explains. "In today's market, people want answers right away. … They want an appointment today, a test done today and an answer today, and technology will remain a driving force into the future of health care."
However, technology hasn't eliminated the need for hospitals to remain invested in their care coordination and management for patients. Since reimbursement may no longer be focused on the number of hospital admissions, it's now more involved in ensuring that patients are receiving the ongoing care they need. "We accept this responsibility for our local population, and we now have to be more vigilant in how we monitor patients—we need to keep tabs on how many times they've been admitted to the hospital over a certain period of time, and what they're doing at home or with their physician to ensure they're receiving the care they need in the most appropriate setting," Barnes says.
"Our responsibility now is to make sure that patients get the care they need after they're discharged, so they don't need to come back to the hospital. … It's about finding the right setting for each patient," Devine agrees.
In some ways, that has meant scaling back. Instead of investing in new and expanding facilities, Lourdes is focusing on reorganizing the way their services are offered on their existing campuses and building more outpatient centers in the community. "I think a lot of hospitals are scaling down on hospital acute care, and instead opting to ramp up on the outpatient end of things … but also putting a lot of thought into [ensuring] centers are configured in the way that will best meet the needs of the population," Barnes says.
Fortunately, hospital administrators are also noticing another positive trend: a decrease in patients leaving the state to go to Philadelphia for care. "People no longer have to travel across the river to receive the most advanced care available," Kirby says. Since partnering with the MD Anderson Cancer Center and opening a new cancer center in Camden in 2013, Cooper alone has seen a 26 percent growth in new cancer patients. "Previously, many of those patients may have gone to Philadelphia," she adds.
That could be, in part, a result of local health care systems choosing to focus on the area of service that they deliver best. "I think health systems are realizing that they can't be an expert in everything,"asserts Dr. Thomas Cavalieri, dean of the Rowan University School of Osteopathic Medicine. "Different hospitals are taking the lead in certain areas, whether it's Cooper with its cancer center, Lourdes with its cardiology program or Kennedy's neuroscience center—these systems are emerging as leaders in certain areas, and that could be a reason why more patients are opting to access care here in New Jersey instead of crossing the river."
Still, a major area of concern in South Jersey's health care industry is an impending shortage of health care providers and staff. The Council of Teaching Hospitals has predicted a shortage of some 3,000 physicians in the next five years in the state of New Jersey. "The predictions are troubling, and we are all focused on working with our partners in education on planning to address the needs," Kirby says.
With its two medical schools and research university, Rowan and other area institutions of higher education are doing their part to educate the physicians of the future. "There's been a significant improvement in our ability to train physicians," Cavalieri says. "We're doing our best to train physicians who will meet the specific needs of New Jersey's patients, and working with area hospitals to enhance our programs and change the tradition of New Jersey medical students who leave the state to practice."
To that end, Rowan is accepting primarily local students into its medical schools, and partnering with local hospitals to create stronger residencies. "When a student received training in his or her own state for medical school, and then does their residency here, they're more likely to stay. … So we continue to focus on training physicians that South Jersey—and the state of New Jersey—will need for the future," he adds.
Looking ahead, hospitals are continuing to embrace the shift from a volume- to a value-based structure; it's predicted that around half of all reimbursements will be centered on value-based outcomes by 2018. Despite new challenges for hospitals in striking the right balance in how to remain profitable and deliver the care the community needs, it's clear that the future of South Jersey's health care industry looks bright.
"The key to the Affordable Care Act is avoiding re-admittance to the hospital, and in many ways, South Jersey is leading the nation," Ryan says. "Our hospitals are committed to providing the highest-quality care in the lowest-cost setting, and they're truly embracing the change in how we deliver health care in South Jersey and beyond."
Published (and copyrighted) in South Jersey Biz, Volume 5, Issue 9 (September, 2015).
For more info on South Jersey Biz, click here.
To subscribe to South Jersey Biz, click here.
To advertise in South Jersey Biz, click here.