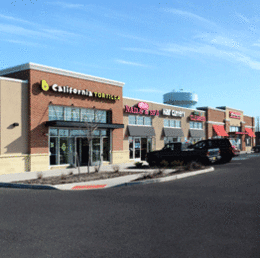 Room to Grow
With a sewer moratorium on its way out, Winslow Township is poised for development.
By all accounts, Winslow Township is a prime place for business. Not only is it one of the largest municipalities in South Jersey, offering plenty of space for growth, but it is also centrally located between Philadelphia and Atlantic City and is well served by major highways, rail lines and aviation hubs.
Thanks to an almost decade-old sewer moratorium, however, the township had not been able to grow to its potential. Without proper sewer systems, Winslow could not attract new businesses into the area, despite strong interest from developers, and there was very little going on in the township from a business standpoint. Fortunately, that is all changing, as the municipality has been granted new sewer access and the moratorium will soon be a distant memory.
Change is in the air
"It was difficult for Winslow to keep up with growth, especially with the economic downturn," says Joe Gallagher, township administrator. "But now that the moratorium is in the process of being lifted, we're going to be granted more sewer access, and there will be a lot of opportunity for business."
Thanks to the new sewer access, Winslow has seen $23 million in new ratables in the past two years, according to Gallagher. Along Berlin-Cross Keys Road, the state's first CarMax has moved in, along with a Wendy's and a California Tortilla—also a state first. Several Urgent Care facilities have also opened, and small businesses are thriving in the area.
Jeff Jackson, location general manager of the CarMax, says thanks to the company's own growth, the new location was the perfect fit for them. "This is our first store in New Jersey and we have great visibility right off the Atlantic City Expressway on Cross Keys Road," he says. "There is also a lot of exciting new development in the area."
Along with the new sewer access, Winslow has monetary incentives it can offer businesses that opt to call the township home. For example, thanks to the state's economic opportunity act, Winslow is one of 67 municipalities in the state that can provide extra tax incentives for business development, Mayor Barry Wright says. He also notes the township offers a very liberal tax abatement program as well. "When A.C. Moore decided to build its world headquarters here, the tax abatement program was able to help them with the financials in the beginning of that operation," he says.
Commercial business is not the only sector benefitting from the changes taking place in Winslow. Residential developments are also booming.
One example is Taylor Woods, LLC, a 264-unit apartment community located on Route 73. Managing Member Tim Schaeffer says this is the fourth project he has worked on in Winlsow, and he is happy to be doing business here. "I've been doing business here for a lot of years," he says. "This particular administration is unique in New Jersey in that they are very business-friendly.
"I think the world of [Wright]," he continues. "He encourages businesses to come into town, and he does everything he can to help you be successful."
As Schaeffer notes, perhaps the most attractive feature about Winslow is the fact that its government is so business-friendly.
This could be due in part to the fact that Wright is a business owner himself, and he understands what it is like to try and grow a business.
"I try to stop in to every business myself and see if there's anything we can help with," he says. "A one-on-one approach means a lot to the businessman."
And it's not just the mayor that is keeping an eye out for the local businesses. Tom Eckardt, whose T.J. Eckardt Associates, a heating and air-conditioning company, has been in town for over 30 years, says everyone in the township is looking out for your best interests.
"You can walk into our township office to get a permit or something and the people are friendly—they can tell you what you need," he says. "We go into a lot of different townships to get permits, and some are friendly, some aren't."
This type of administration is what Charles Maimone, senior broker and owner of Century 21 Reilly Realtors, says attracted him to move his business to Winslow.
"We were in Berlin for 55 years and then six years ago we moved here," he says. "I think they have a very business-friendly government and economic development commission. In building my new building, I took advantage of that."
Looking toward the future
Today, the potential of Winslow seems endless. While it has a lot of catching up to do when you look at the municipalities surrounding it that did not have to deal with the moratorium, it seems ready to take on the challenge.
There are several pad sites ready for businesses to move onto, and more than adequate land to start new construction.
Of course, there are some reservations about the township expanding too much, especially from businesses like Bringhurst Meats, which has been in business since 1934 and sees the new developments as a double-edged sword.
"We have seen many changes over the years and our business has had to evolve with these changes," Manager Jeff Bringhurst says. "It has gone from a very rural farming area to a much higher traffic and populated area. At times, it has been difficult to expand in our area because of the changing zoning laws where we are. As for our business, we have changed from doing mostly work for farmers to serving the growing population through our retail store and catering operation.
"For us personally, we need our immediate area to stay somewhat rural to support our 'farm' atmosphere, but the traffic and additional population will benefit our retail business. I guess we need both. As a farm boy that grew up here it's hard to see all the development and loss of forest and farms, but as a businessperson, it's good to see things growing."
Tina Brigalia, owner/operator of Brigalias, Villa Deli and Villa Manor, agrees that it is great to see Winslow growing the way it is, and she is looking forward to what is to come. "I've been in this town all my life," she says. "I've seen it go forward, I've seen it go backward, and recently it's gone forward again, thanks to the mayor we have. It's more geared toward businesses and that is a great thing. I'm on board with Winslow. It does well for me. … All of my businesses are in Winslow. I would not have grown my businesses if I didn't think there was a future here."
With all of the forward momentum it has gained, the Winslow Township government is poised at this time to continue to grow its community, and they are ready to work with any business that comes their way.
"Our goal is to make [opening a business here] user-friendly," Gallagher says. "We want to make sure people understand the process. We have an open-door policy. We will meet with anyone who wants to start something or has a question—we make sure we're readily available. To be customer-friendly is one of our major goals. We never say no to anyone. We tell them how they can get things accomplished."
Published (and copyrighted) in South Jersey Biz, Volume 5, Issue 6 (June, 2015).
For more info on South Jersey Biz, click here.
To subscribe to South Jersey Biz, click here.
To advertise in South Jersey Biz, click here.