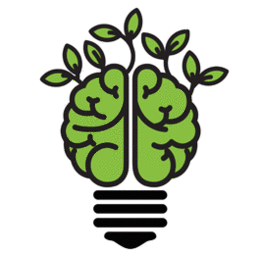 Thinking Green
Running an eco-friendly business brings benefits beyond cost savings.
Plenty of businesses use terms with color as a barometer for how they are doing. Being in the black is good, but you never want to be in the red. Besides looking at the pure financials of things, perhaps it's time to coin a new phrase, such as "in the green," to describe a business' environmental impact.
It wouldn't go unnoticed by today's consumers who are increasingly choosing to purchase from or do business with companies who are implementing green initiatives. According to research from Cone Communications and published by Environmental Leader, 71 percent of Americans consider the environment when they shop, a record-high number. Businesses that recognize this changing trend of consumer attitudes will be better positioned to serve them.
Becoming eco-friendly, sustainable, or green—a few of the countless terms used to describe this movement—isn't only about appealing to customers and bumping up profits, however. A number of South Jersey businesses have taken the plunge and have seen more than a change in their bottom line. Through their green investments, their brands have gotten stronger, customers have become more invested, and carbon footprints have been reduced.
Saving money, saving the planet
Going green is not a one-size-fits-all solution. There are different levels of commitment or investments that companies can make in their green efforts, whether it's implementing telecommuting policies to reduce air pollution and energy use, printing documents double-sided to reduce waste, or installing solar panels to power the building.
Donald Powell, founder and president of Powell Energy and Solar in Moorestown, a company that conducts energy audits and designs and installs solar electric systems, says he has seen an increase in businesses that are interested in energy-efficient measures. "It's safe to say businesses are always interested in saving money and reducing costs," he says. "As the economic uncertainty lifts, businesses are more interested in making investments for the future, and that includes reducing energy costs and reducing their carbon footprint. It's a way of doing something good for the environment and their bottom line."
Lucien's Manor in Berlin was the first wedding and banquet facility on the East Coast to go 100 percent solar. The facility constructed a 406-kilowatt solar canopy, generating more than 450,000 kilowatt hours of clean, renewable energy and eliminating an estimated 7,710 tons of carbon emissions.
Owner Chris Kolovos says, "We've always liked being innovative. It keeps us in the game, and when we saw the benefits and the government programs being offered at the time, it made it worthwhile." Lucien's also installed LED lighting throughout, cutting electricity usage by about 25 percent.
While saving the facility money, Kolovos knows it also matters to the environment.
"Going solar gave us the inspiration to retool our entire facility to be greener," he says.
Headquartered in Moorestown, Opex Corporation, designer and manufacturer of high-speed mailroom automation, document imaging and material handling equipment, has been running on solar energy since 2012.
Facilities manager Dave Andrews says electricity costs were a constant battle for its 250,000-square-foot building on 25 acres of land. "As a family-owned business, we own the building and the property, and we started thinking about our long-term energy costs," Andrews says. Opex took steps in energy efficiency by installing a computer-based programmable system for their 100-plus HVAC rooftop units, adding motion-sensitive lighting around the building, and converting from T12 lamps to T8.
Andrews says the solar installation was an outgrowth of these other initiatives. Incentivized by the rates of solar renewable energy credits (SRECs)—which were about $600 a credit at the time—and a 30 percent rebate offered through the federal government (no longer available), Opex pursued the installation of a 2.77 megawatt solar array consisting of 8,372 solar panels. Over the course of a year, the solar energy system generates 100 percent of the electricity needed to run all of Opex's operations.
"We're now operating our manufacturing facilities at net zero, taking nothing from the grid," Andrews says. Additional green initiatives include offering complimentary electric charging stations for employees, or customers, who drive electric vehicles; automatic hand dryers in bathrooms; and a well used to irrigate eight acres of open land.
"Stewardship is a major piece of our corporate philosophy," says Andrews. "It's important to be responsible with this land and its resources."
Marketing your social responsibility
Companies who do invest in eco-friendly initiatives would be wise to spread the word. "Companies that have made these investments are often interested in capitalizing on them by sending out press releases or putting logos on signage," says Powell. "There is value in doing something environmentally friendly and letting the community know about it."
At Lucien's Manor, Kolovos says the solar canopy is certainly a marketing aspect for them. "The covered parking lot keeps guests dry when they are attending special events, keeps their cars cool in the summer and in the winter there is not a need to clean off their car after an event, nor do we need to plow snow," he says.
Additionally, Lucien's 350 kilowatt generator is another competitive advantage, providing a sense of insurance for those who have booked an event there.
In the case of Parkside Business & Community in Partnership Inc. (PBCIP), the mission of sustainability felt essential in terms of what it will bring to the Camden neighborhood. Currently in the final stages of securing its last piece of funding, PBCIP is in the process of constructing a three-story office/retail building called RENEW, which will be the first LEED-certified building of its kind in the region.
Executive director Bridget Phifer says becoming LEED certified is an extra effort, but worth it. "This is the first new development on Haddon Avenue in Parkside in 40 years and we wanted to shoot for the stars," she says. "We have taken on the issue of sustainability and educating the community on efficiency and sustainability. What better way to do this than to incorporate those standards into the building itself."
A few of the eco-friendly elements proposed for the Parkside RENEW building include a vegetative roof, solar panels, a geothermal well—resulting in a hybrid HVAC system—and rainwater collection. But the green initiatives continue inside as well, says Phifer. "Businesses inside will be socially responsible and sustainable, and we'll also have an interactive museum with educational displays and workshops, creating a learning tool for the community."
Phifer says wherever she goes in the community she is asked how soon RENEW will be completed, demonstrating the level of excitement around the project. "We have been held up waiting for these new market tax credits, but we're optimistic and as soon as they come through it's full speed ahead."
Sustainable investments can also be marketed to fellow businesses. Beth Ann Ferner, in charge of marketing for Opex's material handling division, says customers are choosing Opex based on the fact that it is a net-zero facility. "Companies are increasingly choosing to deal with responsible companies," she says. "Some companies even require certain green initiatives when it comes to purchasing decisions."
Andrews agrees, adding, "Investing in these things brings out the people who appre­ciate these initiatives. These things are important to them and part of their culture, therefore they want to work with companies who also exhibit the same responsible culture."
No matter if your business starts making small efficiency improvements or chooses to do something on a large scale, costs will go down while credibility goes up.
"I think any step [in going green] is an investment that will pay off," says Phifer. "As we become more sophisticated as a people and community, we're going to seek out businesses that are taking the environment into consideration."
Green Incentives
Some of the programs offered through New Jersey's Clean Energy Program
NJ SmartStart Buildings
For new construction or renovation of commercial and industrial facilities, this program provides financial incentives for energy-efficient measures including high-efficiency lighting, heating and cooling equipment, and more.
Pay for Performance
Offers incentives toward whole-building energy improvements on commercial and industrial facilities with peak demand over 100 kilowatts in any of the 12 preceding months. Approved partners can help save approximately 15 percent on energy costs by implementing an energy-reduction plan.
Direct Install
For those whose peak demands exceed 200 kilowatts in any of the 12 preceding months, this program involves a walk-through energy assessment to determine what equipment is outdated, such as HVAC or lighting. The program pays up to 70 percent of retrofit costs.
Solar Renewable Energy Credits (SRECs)
Each one of these tradable credits is generated when a solar energy system creates 1,000 kilowatt-hours of electricity. Businesses with the intention of installing solar projects must first register before beginning construction in order to determine eligibility for SRECs. According to recent data, SRECs traded in Feb. 2015 at a high of $488 per megawatt-hours.
For more information, visit NJCleanEnergy.com.
Published (and copyrighted) in South Jersey Biz, Volume 5, Issue 4 (April, 2015).
For more info on South Jersey Biz, click here.
To subscribe to South Jersey Biz, click here.
To advertise in South Jersey Biz, click here.