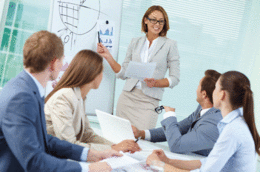 Women to Watch 2014
The 25 extraordinary women showcased in these pages have made an indelible mark in South Jersey as leaders, advocates, entrepreneurs and philanthropists. They are prominent executives in fields including health care, real estate, emergency management and more—trailblazers showing it's possible to have a successful career without sacrificing a deep dedication to family and community. They are our Women to Watch: inspirational forces who have broken through the glass ceiling without forgetting to hold the door open for others to follow.
Liz Sorino
Executive Vice President, Xtel Communications
Sorino, executive vice president and co-founder of Marlton-based Xtel Communications, has been instrumental in growing Xtel from a fledgling local and long distance provider into a multi-million dollar regional leader in voice, data, Internet and cloud services. She credits Xtel's growth curve with the deployment of hosted PBX service, allowing customers to enjoy enterprise class phone features without the capital investment. As she celebrates Xtel's 20th anniversary, Sorino plans to grow the business 20 percent by introducing even more cutting-edge technology.
An active and community-minded professional, Sorino stays involved with industry organizations, has walked in multiple 60-mile Susan G. Komen 3-Day events, and actively supports Toys for Tots.
Karen Buck
Head of Commercial Bank Operations, TD Bank
Buck has more than 20 years of experience in the financial services industry, delivering strong results in multiple business segments. As head of Commercial Bank Operations for TD Bank, headquartered in Cherry Hill, she is responsible for commercial lending support, commercial and retail loan servicing, document and collateral management, and system services and solutions.
Prior to this role, Buck was head of TD Bank's Business Solutions Team, overseeing many departments including Mergers and Acquisitions. She has held several leadership positions with TD Canada Trust, TD Mutual Funds and TD Waterhouse Group, as well as being actively engaged with TD's Diversity and Green Councils.
Sharon Lingswiler
SVP/Regional Manager, Investors Bank
Lingswiler joined North Jersey-based Investors Bank in 2005 and currently serves as the senior vice president/regional manager, overseeing regional operations. "Investors Bank has given me the opportunity to lead the bank in our new market areas of Mercer, Burlington, Camden and Gloucester counties," she says. With the recent acquisitions of Roma Bank and Gloucester County Federal that she helped lead, Lingswiler is now responsible for those 30 branches as well as the bank's Short Hills entry into Central New Jersey.
Along with her banking responsibilities, Lingswiler has devoted eight years to mentoring students in urban communities within and around the Newark area. "I make a choice to be happy and have a positive impact on those around me," says Lingswiler. "There is nothing more gratifying than contributing to the life of a young person who has limited resources or support ... it has been a constant source of pride for me."
Susan M. Coan
Vice President, Atlantic City Electric
Working in the electric utility industry for almost 30 years, Coan has a reputation of excellence and leadership in government and regulatory affairs, investor relations, communications and the management of public policy. In 2008, Coan began serving as vice president of the Atlantic City Electric region of Pepco Holdings, Inc., which serves nearly 550,000 customers in southern New Jersey.
Prior to joining Atlantic City Electric, Coan worked at Exelon Corp. in Philadelphia as manager of corporate policy, responsible for developing PECO Energy's legislative policies and strategies and leading the company's Political Action Committee.
"I always work to be learning something new. In my professional life, that means taking on new assignments and diving into new issues," Coan says. "Whenever I feel the instict to shy away from something I don't think I'm particularly good at, I think twice and go for it." Coan shares her time as a board member for the Salem County Chamber of Commerce and as the chair of the Hammonton Green Committee. She is also a trustee of both The Southern New Jersey Development Council and the New Jersey Energy Coalition.
Catherine Milone
President, Junior Achievement of New Jersey
Milone brings her strong work ethic to Junior Achievement of New Jersey (JANJ), the world's largest organization dedicated to educating youth about business, economics and life skills. Recognized nationally for her effective leadership, Milone manages Princeton-based JANJ's statewide operations. During the past nine years, Milone has been credited with leading the turnaround of JANJ into the award-winning nonprofit it is today, filling the need recognized by the New Jersey Department of Education to better educate youth on financial literacy. The organization now celebrates a record 45,000-plus New Jersey students benefiting from their financial literacy and work readiness programs.
Milone lives by the advice of her role model—her mother. "If you work hard and honestly and treat people the way you want to be treated, you will be successful in your life and in your career." Milone has led her hard-working team to excellence, earning six JA Worldwide Summit Awards, the Muriel F. Siebert Financial Literacy Partnership of the Year Award, and many other recognitions for exceptional performance and operational soundness.
Cheri Cowperthwait
CEO, Lourdes Specialty Hospital of Southern New Jersey
Cowperthwait has been in the health care industry for more than 20 years, earning an impressive track record for building and sustaining patient referral networks with physicians and hospitals, advancing hospital quality and improving operating performance. As CEO of the Lourdes Specialty Hospital in Willingboro, Cowperthwait was responsible for leading the recent $8 million expansion project which more than doubled their capacity, making it the largest hospital of its kind in the Philadelphia region.
Community involvement is also a priority for Cowperthwait, who serves as a council member of the New Jersey Health Care Quality Insititute and the Southern New Jersey Chamber of Commerce. In addition, she is an active member of many professional associations and supports the efforts of numerous health care foundations and charities within the state.
Rebecca Ting
VP, Office Division, NAI Mertz
Ting is a force in the corporate and commercial real estate industry with 25 years of experience in asset management, sales and leasing of millions of square feet. At Mount Laurel's NAI Mertz, the largest brokerage firm in southern New Jersey, Ting has produced transactions in leasing and sales valuing in excess of $100 million during the past few years alone.
Along with numerous honors and recognitions for excellence and leadership in her field, Ting serves as treasurer of the New Jersey Chapter of the Society of Industrial and Office Realtors. She is one of only three women in the state to hold this designation. Despite her busy schedule, this mother of two still finds time to volunteer with the American Cancer Society's Bike-A-Thon and St. Mary of the Lakes. "Make your life mean something," she says. "Do things that are meaningful and make a difference. Sometimes a little goes a long way."
Dr. Pooja Malik
Owner, Mullica Hill Skincare
A board-certified family physician with a primary specialty in cosmetic dermatology, Malik takes a wholistic view of medicine with a patient-centered approach. She studied international health during her post doctoral fellowship at the Johns Hopkins University and is a fellow in anti-aging and regenerative medicine with a specialized interest in medical aesthetics.
Extensively trained in the use of cosmetic and dermal fillers, laser hair and vein removal, and laser lipolysis liposuction, Malik is committed to helping her patients address their skin concerns with safe and effective procedures. As the owner of Mullica Hill Skincare, a full-service medical spa with a second location in Vineland, Malik offers her clients cosmetic and dermatology treatments along with wellness services such as nutrition, vitamin therapy and customized weight loss programs. She also provides hospital care for patients at Inspira's Elmer hospital location.
Judith Roman
President/CEO, AmeriHealth NJ
As president and CEO of AmeriHealth New Jersey, Roman sets a clear vision for the company—to enable the people of New Jersey to improve their health and well-being while giving them access to affordable, quality health care. She helped spearhead the company's expansion throughout the state and plays an active role in shaping health care reform. Under Roman's leadership, AmeriHealth New Jersey has been named one of the Best Places to Work in New Jersey by the Best Companies Group for two consecutive years. "I consider myself someone who is motivated by a challenge," Roman says. "Being president and CEO of AmeriHealth NJ has been the most challenging and rewarding role of my career."
Roman's leadership in the industry has been honored with multiple awards and recognitions throughout her career, but she's also known for giving back to the community through her involvement on a variety of boards, one of which is the Special Olympics.
Ceri Galati
Paralegal, Mattioni, Ltd.
Galati's original plan was to become a police officer. "I fell in love with my legal classes during college and continued with my paralegal certification immediately following graduation," she says. Twenty-five years ago, she began at Mattioni law firm in Swedesboro as a paralegal and co-founded the professional networking group New Visions.
This mother of six has a long history of volunteerism and community involvement. She is the founder of Cardinal and Billy Bird Creations and also formed a children's singing group that has raised more than $5,500 for local charities. Her countless volunteer hours with organizations such as The Heart of Gloucester County, Merlin's Kids and the Greater Swedesboro Business Association Golf Tournament are greatly rewarding to Galati. "I have felt blessed for so much of my adult life," she says. "My blessings don't come in the fiscal manner, but my blessings come in ways through the heart."
Eileen Cardile
Executive Vice President, Inspira Health Network; President/CEO, Inspira Medical Center Woodbury
Cardile has enjoyed more than four decades of work in the health care field, beginning her career as a staff nurse in the surgical intensive care at the University of Pennsylvania. "From an early age, I knew I wanted to be a nurse," she says. Her career has included leadership and academic teaching positions within nursing. In 2006, she was appointed president and CEO of Underwood-Memorial Hospital in Woodbury. During her tenure, she led the organization to the November 2012 completion of the merger of Underwood-Memorial Hospital with South Jersey Healthcare.
"I believe I owe far more to society than I ever expect to receive," says Cardile, wife, mother of three and grandmother to five. In 2011, Cardile received the Volunteer Leadership Award from the United Way of Gloucester County, where she served on the board for more than 25 years. In 2013, she was selected as Business Person of the Year by the Gloucester County Chamber of Commerce. Currently, she sits on the Executive Leadership Council of St. Joseph's University in Philadelphia and serves on a task force to develop the first Women's Center on the campus.
Patricia Claybrook
President/CEO, Jidan Cleaning, LLC
Claybrook's family immigrated here from Trinidad when she was 6. Inspired by her father's hard work ethic, she turned the dream of owning her own business into a reality when she opened Jidan Cleaning in 2005 in Medford. Claybrook applied her 20 years of sales and marketing experience into a company that prides itself on delivering consistency and the highest standard of quality. "To be a successful entrepreneur, the journey is not a sprint but a marathon," she says.
A full-service commercial and residential cleaning company, Jidan has been honored with multiple awards including the Minority Supplier of the Year from the Pennsylvania-New Jersey-Delaware Minority Supplier Development Council and the New Jersey Small Business Development Centers' Small Business Growth Success Award.
Stacey J. Sinclair
COO/Litigation Partner, Archer & Greiner, PC
Sinclair is chief operating officer as well as partner and shareholder of Archer & Greiner, one of the five largest law firms in New Jersey. As a top operational executive and practicing attorney in their Haddonfield office, Sinclair is known for excelling at providing solutions to both legal and administrative challenges, as well as specializing in environmental issues. In addition to litigation, she offers guidance regarding environmental cleanup, soil and groundwater contamination, damages to natural resources, and cost recovery. "One of the best pieces of advice I ever received ... was to become integral to any project I really cared about," says Sinclair.
In addition to being the mother of three, Sinclair volunteers for the Children's Ministry at her church and has enjoyed supporting her local Girl Scout and Cub Scout programs.
Lynn Ozer
SBA President, Susquehanna Bank
As president of SBA/Government Guaranteed Lending, Ozer manages all of the SBA lending for an $18 billion bank, covering four states and 261 office locations. She has been nationally recognized with multiple awards for excellence, service and advocacy in her field. In 2011, she became the first elected female chair of the National Association of Government Guaranteed Lenders.
Ozer holds several chair positions on various boards and takes time to mentor and present to small businesses at civic groups and entrepreneurial forums. She has received the Philadelphia District's Crystal Award, the NAGGL's Distinguished Service Award and the SBA's Financial Services Advocate Award. In 2008, she received the Volunteer of the Year Award for her many philanthropic contributions. She identifies her family as her biggest source of pride, saying, "Together with my husband, [we raised] two incredibly capable children while we both worked full time."
Elizabeth M. Garcia
Shareholder, Parker McCay
Garcia was the first in her family to attend college, which made a lasting impact on her career choices. "I grew up in a blue-collar town in Salem, Mass., to uneducated parents who worked in tough jobs," she says of her Portuguese parents. "I'm proud that they supported me in my pursuit of education." As a shareholder and chair of the Labor and Employment practice at leading regional law firm Parker McCay, based in Mount Laurel, Garcia specializes in labor and employment law, civil rights and government liability, and municipal and governmental relations.
In 2013, she was recognized as one of the 50 "New Leaders of the Bar" by the New Jersey Law Journal. She was also the recipient of the Robert W. Criscuolo Award, honoring attorneys committed to the legal profession and the community. Garcia applies the work ethic inspired by her family to all that she does. "If you work hard, you can make a better life for yourself and others."
Lisa Carney
Owner, Farmers Retail Agency
Carney joined Aflac 16 years ago, working passionately to provide local employees with their voluntary supplemental programs. Her dedication resulted in several professional awards and membership in The Million Dollar Club. In late 2013, Carney opened a Farmers Insurance Agency in Woodbury. Her focus is on building a small town agency for home, auto, life and commercial insurance. "The goal of the Lisa Carney Retail Agency, LLC is ... to become the place for clients to come to for all of their insurance needs to protect themselves and their families," she states.
Serving on the boards of the Gloucester County Chamber of Commerce, Gloucester County United Way Community Initiatives Panel and 4Epilepsy is consistent with Carney's life's philosophy, which she sums up by saying: "I truly believe that life must be full of loving unconditionally, giving generously, laughing daily, perseverance and, above all, integrity."
Michelle Gollapalli
Chief Development Officer, Bancroft
An internationally accredited fundraising professional and published author, Gollapalli has more than 15 years of experience in the areas of public broadcasting, health care, youth services, disabilities and education. As chief development officer at Haddonfield-based Bancroft, a nonprofit provider of specialized services for individuals with autism, developmental disabilities and other neurological impairments, Gollapalli oversees development, marketing and communications, and admissions. "I feel fortunate to have found a career that I am passionate about," she says.
As an Asian-Indian, Gollapalli is proud to serve as chair of the Asian Mosaic Fund Giving Circle and as a board member for the Children's Village. Her dedication to enhancing the growth of the fundraising profession led Gollapalli to serve on the board of the Association of Fundraising Professionals, co-chairing the Diversity and Outreach Committee. "Always try to leave a place a little better than you found it," she says. "I have tried to make my mark in such a manner that the consequences of my actions and time have a positive impact."
Kelly Pustizzi
Vice President, Corporate Synergies
During her 13 years in the employee benefits industry, Pustizzi gained expertise in health care and group disability consulting, project management and guidance as it relates to business transactions for mergers, acquisitions, divestitures and joint-ventures. As vice president at Corporate Synergies in Mount Laurel, she is responsible for strategic planning, plan design review, benchmarking, wellness and population management with an intense focus on client satisfaction. Her best advice comes from one of her mentors: "Have a sense of urgency, be responsive and don't present a problem without a solution."
Despite being a busy career woman and mother of a 2-year-old, Pustizzi prioritizes volunteerism. She has participated in the Susan G. Komen three-day walk for three years, raising more than $10,000 in total for breast cancer research. She also served on the Ronald McDonald House 30th Anniversary Gala Committee, helping to make it one of their most successful events.
Brenda Bacon
CEO, Brandywine Senior Living
As co-founder, president and CEO of Brandywine Senior Living, Bacon oversees 24 senior living communities—including its newest Voorhees location—with 2,300 units throughout New Jersey, New York, Pennyslvania, Connecticut and Delaware. Currently, there are three more communities under contruction. As a premier provider and market leader in high-end senior living services, Brandywine Senior Living strives to provide their residents with the highest quality of care in the most appropriate setting while respecting the independence and dignity of their residents. Since its beginnings, Bacon's operating strategy has yielded occupancy growth exeeding industry averages.
Prior to founding Brandywine Senior Living, Bacon served as chief of management and planning, a cabinet-level position under then-New Jersey Gov. James Florio. In 2013, Gov. Chris Christie appointed Bacon to the Rowan University Board of Trustees.
Lisa Morina
Vice President of Government and External Relations, Kennedy Health
A lifelong resident of South Jersey, Morina played an active role in the growth of local businesses during her nine years as director of economic and business development for Gloucester County. In this capacity, she oversaw the growth of $600 million in new investments and 102 new businesses. This created or retained more than 6,700 jobs in the county and increased industrial space by 19 percent. In 2013, Morina joined Kennedy Health as the vice president of Government and External Relations. In this role, she actively builds and strengthens relationships with legislative, business, community and advocacy organizations in order to support Kennedy's mission.
As a community leader, Morina serves on several boards, including the Southern New Jersey Technology Park at Rowan University, the Chamber of Commerce Southern New Jersey and The United Way. "Never hesitate to try or learn or experience something new," Morina says. "When you wait until tomorrow, the moment is gone."
Eileen Unger
President, Emergency Preparedness Partnerships
A licensed professional engineer, Unger applies more than 34 years of experience in the emergency management, engineering and construction fields to her role as president of Hammonton's Emergency Preparedness Partnerships (EPP). Named the 2014 "Company of the Year" by the National Association of Women Business Owners South Jersey Chapter, EPP helps to create fully customized disaster preparedness plans and assists in the recovery process. Their mission is to help organizations not only survive, but thrive in any emergency. "When a utility customer is out of service, it's not just a number—it's a person, a family, a business that's impacted," she explains. "What we do makes a difference in people's lives."
A pioneer and leader in emergency management, Unger was the recipient of the prestigious Wells Fargo and National Association of Women Business Owners' Trailblazer awards. In 2013, she was inducted into the International Women in Emergency Management and Homeland Security Hall of Fame for her contributions to the advancement of women in emergency management.
CJ DiRoma
CEO/Founder, The asterism* Group
An award-winning entrepreneur with 25 years of expertise in musical and live special event production, DiRoma is highly regarded in the events and entertainment industry. The asterism* Group, founded by DiRoma in 2011 in Merchantville, is a boutique production company which includes Station Avenue Productions as well as two new award-winning divisions—Consumption Marketing and Little Flower Creative.
Her business development, fundraising and marketing acumen helped her build The asterism* Group into a $10 million operation. "Hustle while you wait," DiRoma says. "I have taken that to heart so no time is wasted while waiting. I make it happen."
A leader who has found success in this male-dominated industry, DiRoma is devoted to helping others achieve their dreams as well. By teaching courses on personal and professional branding and serving as an active mentor to young professionals, DiRoma has helped launch many successful careers. In 2013, she was honored by the National Association of Women Business Owners South Jersey Chapter as Trailblazer of the Year.
Elsa Candelario
Executive Director, Hispanic Family Center of Southern New Jersey
Candelario is a renowned expert on health and human services issues. Her distinguished career began as a human services administrator in New York City. In 1997, she joined the Hispanic Family Center of Southern New Jersey in Camden, which provides a broad range of culturally relevant social services and advocacy programs that encourage empowerment and promote self-sufficiency. Approximately 10,000 people receive assistance through the center annually. Her dedication and excellence in the field of social work administration has been recognized with multiple awards for leadership and influence.
"Professionally, I'm most proud of participating in the expansion of life-saving services for New Jersey residents," says Candelario. Committed to the betterment of the community, she serves on many prominent advisory boards including the Governor's Council of Mental Health Stigma, the Governor's Blue Ribbon Advisory Panel on Immigrant Integration, the Commission on the Status of Women, and the New Jersey Latino Health Advisory Committee.
Yvonne D'Amelio
President/CFO, Ancero
As the newly appointed president and CFO of Ancero, D'Amelio applies her 20 years of diversified knowledge to one of the Delaware Valley's leading providers of managed services and communications. D'Amelio continues to drive the strategic leadership at Ancero, based in Mount Laurel, toward its 118 percent growth record, build its brands, and explore opportunities that give customers the best technology solutions. Prior to Ancero, D'Amelio led the growth of one of the top 50 worldwide health care communication companies—Vox Medica—into a $200 million organization.
D'Amelio was the first recipient of the HBA Innovation and President's Award, among other awards and recognitions. She also takes an active role in mentoring, something she values greatly. "I learned very quickly that mentorship is so important in personal growth and professional development, and therefore I dedicate my time to mentoring," she says. "I am so proud to see the accomplishments of those I am able to influence and mentor."
Randi Woerner
Economic Development Director, Woodbury
For 11 years, Woerner served as the director of economic development for Glassboro and, last year, she brought that experience to the same position for the city of Woodbury. In a single year, Woerner assisted Woodbury in opening 13 new businesses, with five more scheduled to open in the first quarter of 2014. In addition, Woerner is responsible for handling media relations and special events for the city and its local businesses.
Woerner sits on several boards and has volunteered countless hours to a long list of organizations in Glassboro including the Rotary Sunrise Club, the Municipal Alliance, the VFW, the PTA and school board as well as the Gloucester County 4-H Club, People for People, and many others. She has been behind the scenes of the Glassboro Memorial Day Parade, making it a success for 11 years. Considered a role model in the community, Woerner sums it up by saying, "[It] is important to me that the way I conduct myself personally and professionally is an example for my children to follow."
Published (and copyrighted) in South Jersey Biz, Volume 4, Issue 2 (February, 2014).
For more info on South Jersey Biz, click here.
To subscribe to South Jersey Biz, click here.
To advertise in South Jersey Biz, click here.