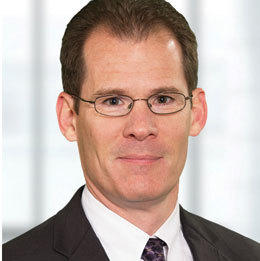 Corner Office: Francis Manning
Francis Manning
Partner, Stradley Ronon Stevens & Young
The key to being a good negotiator is knowing when to bend without breaking. Compromise is important in any discussion, but how can you know when you're making the right choice versus the acceptable one? We asked Francis Manning, partner-in-charge at the Cherry Hill location of Stradley Ronon Stevens & Young, to give us some tips for when it comes time to sit down at the table.
On preparing before sitting down to negotiate:
Significant preparation is required because negotiating is not just an exercise in compromise. "Getting to yes" is hard. It requires knowing and understanding a client's goals, the facts, and the law. This allows the attorney to be confident and credible in responding to the points made by the other side. Negotiating without significant preparation can undermine the client's negotiating position because, simply put, bluster won't cut it.
How to compromise without giving up too much:
A client doesn't give up too much if the client is comfortable with the end result.
Ending talks on a good note:
It often depends on the parties' relationship after the negotiation. If, for example, the negotiation results in the need for the parties to work together on a go-forward basis, leaving the table with firm handshakes and good feelings is always preferable.
Dealing with facts and not emotions:
Emotions are never too far from the front, even in "pure" business negotiations, because people operate companies. They place themselves and their reputations on the line when negotiating, and so frustration, pride, indignation, and other emotions are natural. Attorneys can best handle client emotions that may impede a negotiation by redirecting the focus to the goals, the facts, and the law—on which the attorney has a firm grasp because of the significant preparation he or she has done.
Published (and copyrighted) in South Jersey Biz, Volume 5, Issue 1 (January, 2015).
For more info on South Jersey Biz, click here.
To subscribe to South Jersey Biz, click here.
To advertise in South Jersey Biz, click here.