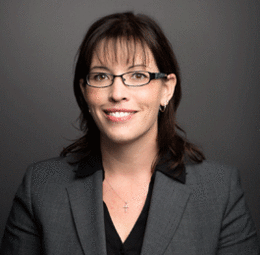 On The Move
Comings, goings, hirings, retirings and more in South Jersey.
Comings and Goings
Tracey L. Schneider (pictured) joined the public schools and education practice area of Parker McCay's Mount Laurel office. Schneider will focus on school law, representing public school boards of education in all aspects of their legal needs.
Susquehanna Bank announced three new residential mortgage bankers have been added to its personnel: Tom Capaldi, a resident of Wenonah to be based in Susquehanna's Camden office; Lorraine Meade, a resident of Williamstown to be based in Susquehanna's Hammonton office; and Michelle L. Marks, a Mount Laurel resident to be based in Susquehanna's Marlton office.
Frank MacLeon has been promoted to vice president of client relations and performance management at Continuum Health Alliance of Marlton, a health care services company providing population health management, practice management and community care services to physician groups, health systems, employers and other health enterprises. MacLeon will be responsible for continuing to enhance client relations and client performance through the development and implementation of strategic plans and educational tools.
Marlton and Pennsylvania-based Conner Strong & Buckelew named Mary Jo McWilliams its vice president. She will also be a consultant with the firm and work in the firm's employee benefits division.
Nicole Hoopes joined Bowman & Company, LLP, an accounting and consulting firm in Voorhees, as its marketing manager. Formerly with Elko & Associates and PricewaterhouseCoopers, she will provide insight on various initiatives within the company and provide outreach guidance.
Delco Development, LLC, promoted Shawn Fair to the position of general manager for their Aloft and Super 8 properties in Mount Laurel. This is Fair's third promotion within the company, after also working in management at the company's other hotels in Pennsville and Woodbridge. As general manager Fair will direct all areas of both hotels' operations.
CareKinesis, Inc., a Moorestown-based company providing personalized medication therapy management and pharmacy services for health care organizations nationwide, named Kevin T. Bain, PharmD, MPH, BCPS, CGP, CPH, FASCP, vice president of medication risk mitigation. Bain's responsibilities will include managing the prospective pharmacotherapy interventions that serve to personalize and optimize the selection and use of medications, especially for high-risk populations such as the elderly.
James Ainsworth was named senior vice president, head of organizational development and talent in human resources, for TD Bank. He will be based out of the bank's Mount Laurel office.
Lauletta Birnbaum announced the addition of three attorneys to its firm. Chris Wisniewski joined as counsel and Sarah Cohen and Jonathan Gremminger joined as associates. Wisniewski will focus in the practice areas of general corporate, mergers and acquisitions, real estate, start-up and venture capital. Cohen will practice in the areas of litigation and general corporate and Gremminger will practice in the areas of general corporate, litigation, mergers and acquisitions and real estate.
Duly Noted
Nine Camden County businesses were named to Inc. magazine's 33rd Annual 5,000 Fastest-Growing Privately Held Companies list. The businesses were: Caneel Group, LenCred, Smarter Agent Mobile, Two95 International, ServicEngineBPO, AmeriQuest Business Services, CCTV Security Pros, Nest International and Drivers History.
United Way of Greater Philadelphia and Southern New Jersey (UWGPSNJ) appointed William Varley, president of New Jersey American Water in Voorhees, to its local operating board in Camden County.
American Asphalt Company announced the launch of American Asphalt Solutions, a full service parking lot maintenance company. Services will include crack filling, asphalt patch repair, sealcoating, line striping and removal, traffic signs, ADA Compliance and more.
Kevin Gatto, owner of Collingwood's Verde Salon, completed the Goldman Sachs 10,000 Small Businesses Program at the Community College of Philadelphia. He was among 32 business owners from the Greater Philadelphia area who participated in the 14-week program. The program helps entrepreneurs grow their businesses and create jobs.
Published (and copyrighted) in South Jersey Biz, Volume 4, Issue 9 (September, 2014).
For more info on South Jersey Biz, click here.
To subscribe to South Jersey Biz, click here.
To advertise in South Jersey Biz, click here.