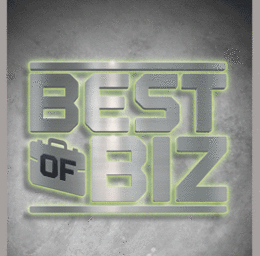 Best of Biz
104 of the most trustworthy names in South Jersey business
We were overwhelmed this year by the number of nominations we received for our annual Best of Biz contest. Now in its fourth year, our readers cast the most nominations ever to highlight the businesses they feel truly excel in their specific fields. Here, we present 51 editors' picks, along with 53 readers' picks, in our most comprehensive and all-encompassing list yet to help business owners on their road to success.
Editors' Picks
Accounting
Hill Barth King (HBK)
2564 Brunswick Pike, Lawrenceville,
(609) 883-9000, HBKCPA.com
Auditing
Gold Gerstein Group, LLC
Locations in Moorestown and Voorhees,
(856) 727-0100 or (856) 770-1400, G3CPA.com
Automotive: Corporate Fleets/Leasing
Winner Ford
250 Haddonfield-Berlin Road,
Cherry Hill, (856) 428-4000,
WinnerFordFleet.com
Benefits Consultant
Katz-Pierz
413 Marlton Pike East, Suite 100,
Cherry Hill, (856) 761-1833,
KatzPierz.com
Caterer
Villa Catering
507 Williamstown Road, Sicklerville,
(856) 728-1010
Bank: Business
TD Bank
More than 225 locations in the region,
(888) 751-9000, TDBank.com
Bank: Community
1st Colonial Bank
Locations in Cinnaminson, Collingswood and Westville,
(856) 885-2042, 1stColonial.com
Bank: Customer Service
Beneficial Bank
25 locations in South Jersey,
(888) 742-5272, TheBeneficial.com
Cloud Computing Firm
Ancero
1001 Briggs Road, Suite 220,
Mount Laurel, (856) 210-5800,
Ancero.com
Collections
Quality Asset Recovery, LLC
7 Foster Avenue, Gibbsboro,
(856) 925-1010, QARCollect.com
Commercial Lender
Wells Fargo
143 locations in South Jersey,
(800) 869-3557, WellsFargo.com
Conference Center
Crowne Plaza
Philadelphia-Cherry Hill
2349 Route 70 W., Cherry Hill,
(856) 382-6182,
CrownePlaza.com/CherryHillNJ
Construction Management
Greyhawk
224 Strawbridge Drive, Suite 100, Moorestown, (856) 772-1800,
Greyhawk.com
Credit Union
Andrews Federal Credit Union
Locations in Burlington, McGuire AFB and Mount Laurel, (800) 487-5500,
AndrewsFCU.org
Education: Cooperative
Drexel University at Burlington County College
500 College Circle, TEC 104,
Mount Laurel, (888) 644-3795, Drexel.edu/BCC
Education: Executive Education Program
Rohrer College of Business, Rowan University
201 Mullica Hill Road, Glassboro,
(856) 256-4000, Rowan.edu/Business
Education: Online
Drexel University
(866) 712-1989, Drexel.com/Online?
Education: Higher Education
Rowan University
201 Mullica Hill Road, Glassboro,
(856) 256-4000, Rowan.edu
Environmental Services/Management
Active Environmental Technologies, Inc.
203 Pine St., Mount Holly,
(609) 702-1500, Active-Env.com
Financial Services
Fox, Penberthy & Dehn at Morgan Stanley
330 Fellowship Road, Suite 400-102,
Mount Laurel, (856) 231-4800,
MorganStanleyFA.com/fpd
Human Resources Consultant
National Employee Management Resources
105 Evesboro-Medford Road,
Suites F & J, Marlton,
(866) 562-7468,
TotalHRSolution.com
Insurance Firm/Broker
AJM Insurance
1317 Route 73, Suite 101 & 105,
Mount Laurel, (856) 795-4020,
AJMInsurance.com
Insurance: Health
Blue Cross/Blue Shield of NJ
(800) 355-2583, HorizonBlue.com
Insurance: Workman's Compensation
New Jersey Manufacturers
Locations in Hammonton, Parsippany and West Trenton,
(888) NJM-4INS, ext. 6610,
NJM.com
IT Support
DLC Technology
8001 Lincoln Drive W., Marlton,
(856) 983-2001, DLCTechnology.com
Law Firm: Banking/Finance
Parker McCay
Locations in Atlantic City, Lawrenceville and Mount Laurel, (856) 596-8900,
ParkerMcCay.com
Law Firm: Corporate
Stradley, Ronon, Stevens, Young
457 Haddonfield Road, Suite 100,
Cherry Hill, (856) 321-2400, Stradley.com
Law Firm: Transportation
Weber Gallagher
305 Fellowship Road, Suite 200,
Mount Laurel, (856) 667-9111, WGLaw.com
Meetings: Hotel
Hotel ML
915 Route 73, Mount Laurel,
(856) 234-7300, TheHotelML.com
Office Furniture
CFI The Knoll Source
9155 River Road, Pennsauken,
(856) 662-5200, CFI-Knoll.com
Printer
Perfect
1533 Glen Avenue, Moorestown,
(856) 787-1877, PerfectCommunications.com
Real Estate Agent: Commercial
Markeim Chalmers, Inc.
1415 Route 70 E., Suite 500, Cherry Hill,
(856) 354-9700, Markeim.com
Real Estate: Commercial/Retail
Paramount Realty
1195 Route 70, Suite 2000, Lakewood,
(732) 886-1500, ParamountRealty.com
Telecommunications Company
Xtel Communications
401 Route 73 N., Building 10, Suite 106
Marlton,
(856) 596-4000, Xtel.net
Transport: Armored/Secure
Tucker Company Worldwide
900 Dudley Avenue, Cherry Hill,
(856) 317-9600, TuckerCo.com
Warehousing
Anchor Moving and Storage
353 Crider Avenue, Moorestown,
(856) 787-9898, AnchorMovingNJ.com
Golf Course for Business
RiverWinds Golf Course
It's no secret that sometimes, the best place to do business is right on the green, and when looking for a course for clients we head to Ron Jaworski's public RiverWinds course. The 18-hole course was designed by architect Ed Shearon right on Woodbury Creek, and promises a great game along with stunning views of the Philadelphia cityscape. 270 Eagle Point Road, West Deptford, (856) 848-1033, RiverWindsGolfAndTennis.com
Commercial Landscaping
Elite Landscaping
You want your office's exterior to reflect your quality service, which is where commercial landscaping and hardscaping comes into play. Elite offers year-round packages that cater to the busy businessperson, designed to keep your office looking great, including lawn and garden maintenance, snow removal and even irrigation maintenance. 8 Pineview Ave., Berlin, (856) 753-1944, EliteLandscaping.com
Green Initiatives Partner
Nothing But Green Living Enterprises, LLC
Nothing But Green Living Enterprises, LLC, uses a hands-on approach and the newest technologies and equipment to fulfill all your cleaning needs, from carpet or hardwood floor cleaning to polishing and cleaning of stones –all without the volatile organic compounds. 100 Technology Way, Suite 435, Mount Laurel, (856) 581-4196, NothingButGreenLiving.com
Law Firm: Employment/Labor
Schnader Attorneys at Law
Have a legal need? Chances are Schnader Attorneys at Law can fulfill that need. Offering litigation services ranging from class action to intellectual property litigation to labor and employment practices; and business services such as health law, mergers and acquisitions and family business, this firm seems to do it all. 220 Lake Drive E., Suite 200, Cherry Hill, (856) 482-5222, Schnader.com
Full-Service Marketing Agency
Haven Media
When it comes to marketing, Haven Media knows how to improve your bottom line—whether it be through advertising, design, marketing—or all three. This creatively thinking company knows how to find success through marketing and media planning strategies, and your company will be no exception. 515 Grove St., Haddon Heights, (856) 323-8433, HavenMedia.net
Mechanical Services: HVAC Commercial
Hutchinson Mechanical Services
This family-run business has three generations of family to speak to its success. Founded in 1948, today Hutchinson Mechanical Services is South Jersey's largest HVAC company and offers various services, ranging from residential heating and cooling repair to commercial plumbing service and repair to a whole host of commercial HVAC services. 621 Chapel Ave., Cherry Hill, (866) 953-8728, HutchBiz.com
Real Estate Management: Commercial
Colliers International
With more than 15,800 employees and 485 offices worldwide, Colliers International aims to transform the often huge expense of real estate and turn it into a competitive advantage for its clients. 1317 Route 73, Mount Laurel, (856) 234-9300, Colliers.com/MountLaurel
Staffing Firm
JBR Staffing
Keeping in mind the strategy of "Good chemistry is just as important as good skills in the workplace," JBR has been placing people in the Southern Jersey area for more than a decade. 300 West Route 70, Suite 100 B, Cherry Hill, (856) 795-5300, JBRStaffing.com
Transport: Freight
McCollisters Transportation Group, Inc.
A local transportation and logistics staple in the area since 1945, McCollisters specializes in logistics solutions, specialty transportation, commercial and technical services and employee relocation. 1800 Route 130 N., Burlington, (800) 257-9595, McCollisters.com
Education: Community College
Rowan College at Gloucester County
The team at this Sewell campus was hard at work this summer, transforming the former Gloucester County College into the new Rowan College at Gloucester County. The collaboration with Rowan University allows the campus to make it easier for students to obtain an affordable bachelor's degree without leaving South Jersey. 1400 Tanyard Road, Sewell, (856) 468-5000, RCGC.edu
Engineering Firm
Dewberry
Serving both the public and private sector, Dewberry has developed an impressive commercial clientele that includes national and international businesses in need of engineering assistance. Their success is largely driven by local conditions, as the team at Dewberry caters each project to the individual needs of the client at hand, regardless of size. 133 Gaither Drive, Mount Laurel, (856) 802-0843, Dewberry.com
Construction
Whitesell Construction
This South Jersey powerhouse has been a leading name in corporate construction for over half a century, helping companies all across the area complete their dream offices with ease. Currently tending to over 200 tenants, they have worked on projects small and large, and are part of South Jersey's constantly-evolving corporate growth. 1 Underwood Court, Delran, (856) 764-2600, WhitesellCo.com
Janitorial Services
Fine Cleaning Services, Inc.
Specializing in cleaning medical facilities, Fine Cleaning Services, Inc. offers both commercial and residential services, such as floor maintenance, office cleaning and carpet and upholstery cleaning and ultra-sonic blind cleaning, ensuring both your home and office environments are spic-and-span. Haddon Heights, (856) 547-4915, FineCleaning.net
Bookkeeping
Visions in Innovative Accounting
When it comes to your company's financial landscape, there's simply no way to cut corners. Visions in Innovative Accounting understands that, and their team of finance and accounting pros work to provide customers with a full array of financial assistance, from accounting and financial analysis to Quickbooks and bookkeeping training. 101 Chestnut Ave., Mount Laurel, (856) 380-1347, ViaVisions.com
Payroll Provider
Abacus Payroll, Inc.
Need a payroll provider you can trust? Abacus Payroll, Inc., has been an area staple for 15 years, providing effective accounting and payroll solutions for any business. Whether you're a small, mom-and-pop business or a Fortune 500 company, Abacus has your covered. 900 Kings Hwy. N. #101, Cherry Hill, (856) 667-6225, AbacusPay.com
Readers' Picks
Actuarial Services
Friedman, LLP
301 Lippincott Drive, 4th Floor, Marlton, (856) 830-1600,
FriedmanLLP.com
Advertising
Idea Lab
37 E Main St., 2nd Floor, Moorestown, (856) 642-0007,
IdeaLabDigital.com
Architecture/Design: Commercial
RYEBREAD
Architects
456 High St., Mount Holly, (609) 265-2652,
Ryebread.com
Bank: Business
Susquehanna Bank
More than 250 locations in the region, (888) 751-3182,
Susquehanna.net
Bookkeeping
ARJ Business Service
P.O. Box 682, Turnersville, (856) 217-8193
Commercial Landscaping
Dunn Company Landscape
Contractor
667 Harrisonville Road, Harrisonville, (856) 769-2415,
DunnLandscaping.com
Commercial Lender
Columbia Bank
44 locations in New Jersey, (800) 522-4167,
ColubmiaBankOnline.com
Conference Center
The Enterprise Center at Burlington County College
3331 Route 38, Mount Laurel, (856) 222-2500,
ACC-TheEnterpriseConferenceCenter.com
Courier Service
A1
2 Split Rock Dr #5, Cherry Hill, (856) 424-8393,
A1SJ.com
Credit Union
South Jersey Federal Credit Union
1615 Hurffville Road, Deptford (856) 232-9000,
SouthJerseyFCU.com
Education: Higher Education
Rutgers-Camden
303 Cooper St., Camden, (856) 225-1766,
Camden.Rutgers.edu
Energy Consultants
South Jersey Energy Solutions
1 N. White Horse Pike, Hammonton,
609-568-9028, SJIndustries.com
Engineering Firm
Jefferis Engineering Associates
801 Orchard Avenue,
Runnemede, (856) 933-2005,
JefferisEngineering.com
Executive Coaching
Ignite Your Business Now,
Jo Colontonio
100 Springdale Road, Suite A3, PMB 110, Cherry Hill,
(856-448-4020),
JoColontonio.com
Financial Services
SHM Financial Group
Locations in Collingswood, Lakehurst and Voorhees, (856) 854-2224,
SHMFinancial.com
Graphic Design
Deborah Kaplan
Sicklerville, (609) 567-1887,
DKaplan-Artist.com
Human Resources Consultant
Fusion Employer Services - Lauren Flounders
11 Gordon Avenue, #3, Lawrenceville,
(609) 896-5900,
FusionEmployerServices.com
Insurance Firm/Broker
Widerman Insurance
70 Tanner St., Haddonfield,
(856) 428-0939, Widerman.com
Insurance: Supplemental Health Aflac
Denise Terry
18 Golf Drive, Hammonton,
(609) 561-1562
Interior Design: Commercial
Anne Buchanan Interiors
4 Buttonwood Drive, Medford, 609.760.8408,
AnneBuchananInteriors.com
Investigative Consulting and Training
Protocol Security Partners
1134 S. Black Horse Pike, Suite 231, Blackwood,
609-314-0219,
ProtocolSecurityPartners.com
IT Support
Telecorp
1535 Gateway Blvd.,
Woodbury, (856) 384-6000, TelecorpInc.com
Janitorial Services
ABMC Janitorial Services
P.O. Box 474, Medford,
(800) 872-1234,
ABMC1234.com
Law Firm: Banking/Finance
Reger Rizzo & Darnall LLP
700 E Gate Dr # 101,
Mount Laurel,
(856) 778-8950,
RegerLaw.com
Law Firm: Corporate
Lauletta Birnbaum
591 Mantua Boulevard, Suite 200, Sewell,
(856) 232.1600,
Lauletta.com
Law Firm: Employment/Labor
Mattioni, Ltd.
1316 Kings Highway, Swedesboro,
(856) 241-9779,
Mattioni.com
Mailing Services PostNet
Sicklerville
521 Berlin-Cross Keys Road, Sicklerville,
(856) 740-0445,
PostNet.com/NJ121
Meetings: Hotel
Aloft Hotel
558 Fellowship Road, Mount Laurel,
(856) 234-1880,
AloftMountLaurel.com
Office Supplies Office Basics
1 Whittendale Drive, Moorestown,
(800) 541-5855,
OfficeBasics.com
Office Equipment Rental Copiers Plus
Locations in Egg Harbor Township and Ocean City, (609) 645-7587,
CopiersPlus.com
Organizational Dynamics Specialists
De Bolton Enterprises
(856) 437- 0143, Moorestown,
DeBolton.com
Payroll Provider
USA Payroll NJ
458 3rd Ave., Cherry Hill, (856) 665-5600,
USAPayrollNJ.com
Public Relations
MB and Associates
3016 Main St., Voorhees, (856) 857-1440,
MBAndAssociatesPR.com
Real Estate Developer: Commercial
Sora Northeast Development
123 Egg Harbor Road, Sewell, (856) 481-4811,
SoraNortheast.com
Real Estate Agent: Commercial
NAI Mertz
21 Roland Avenue,
Mt Laurel,
(856) 234-9600, NAIMertz.com
Staffing Firm
Accu Staffing
911 Kings Highway N.,
Cherry Hill,
(800) 437-ACCU,
ACCUStaffing.com
Telecommunications
USA Phone
1790 Route 70 East,
Cherry Hill,
(856) 761-1000,
USAPhone.com
Training Provider
Million Dollar Party Girl -
Lynn Bardowski
(856) 404-4343,
MillionDollarPartyGirl.com
Accounting
Capaldi Reynolds & Pelosi, P.A.
Reach all your financial goals with Capaldi Reynolds & Pelosi, P.A. From their professionalism to their quick responsiveness to quality of work, this firm is sure to take the guesswork out of all your accounting needs. 332 Tilton Rd, Northfield, (609) 641-4000, CapaldiReynolds.com
Caterer
Chef Kim's Kitchen
Chef Kim's Kitchen offers personal chef services and catering, even paying mind to special dietary needs like gluten or dairy-free, and diets like Adkins, Paleo or Weight Watchers. 571 Route 168, Turnersville, (609) 206-0341, ChefKimsKitchen.com
Computer Services/Data Security Consultant
1st Rate Computer Repair
1st Rate Computer Repair offers everything from virus removal to hard drive upgrades to data transfers to software installation, among many others services. Their motto? "We do all the work!" And we say, let them. Brigantine, (609) 948-4111, 1stRateComputerRepair.com
Daycare
YMCA of Burlington and Camden Counties
Leaving your kids in good hands while you're at work is a major concern, but you don't have to worry with the YMCA's childcare programs. Whether they need all-day or after-school care, they'll be safe in a fun and educational setting. Multiple locations, (856) 231-9622, YMCA-BC.org
Event Planning
Stacy McGuigan
If your corporate events or private parties have been deemed boring in the past, it may be time to call Stacy McGuigan. Her vibrant, imaginative personality will mesh with your vision to create an event that everyone will remember—for the right reasons. 12 Saw Mill Road, Sewell, (856) 381-8850, StacyLMcGuigan.com
General Contractor
American Asphalt Company
President Bob Brown has seen his company grow from five employees when he purchased it in 1986 to 100 today. Known for their integrity, they have a reputation for completing paving projects of all sizes in a timely and efficient manner. 100 Main Street, West Collingswood Heights, (856) 456-2899, AmericanAsphaltCompany.com
Law Firm: Tax
Capehart Scatchard
Whether you're a large corporation dealing with mergers and acquisitions or an individual making long-term tax plans, Capehart Scatchard's proven, dependable team of tax attorneys have all aspects of the law covered for you. 8000 Midlantic Drive, Suite 300S, Mount Laurel, (856) 234-6800, Capehart.com
Merchant Services
Benchmark Payment Services
Since all businesses are wary of keeping costs down, it makes sense to turn to Benchmark Payment Services, the leader in credit card processing. BPS guarantees low rates and enables merchants of all types to accept major credit and debit cards for payment. 72 Five Crown Royal, Marlton, (609) 922-0201, BenchmarkPaymentNetworks-Scott-Tanker.com
Multimedia Production
Perlow Productions
Marketing approaches and sales platforms can often get stale, but Perlow Productions has the solution. Their innovative, stylish video productions are used for corporate strategies, infomercials, commercials and more, and you are guaranteed to get a finished product that is completely original. 1 Eves Drive, Suite 141, Marlton, (856) 669-1669, PerlowProductions.com
Office Furniture
Office Furniture Outlet
This outlet furniture shop has been around for nearly two decades, and thanks to their massive, 25,000 square-foot showroom, procuring the perfect new or used office furniture just got a whole lot easier. 2080 Springdale Road, Cherry Hill, (856) 439-9500, JoeDesk.com
Real Estate Manager: Commercial
The Bloom Organization
This local powerhouse company owns and manages about 3.5 million square feet of property, and among its more than 400 tenants are major companies like AT&T, Goodwill Industries, Sprint, Wawa and Verizon. 1300 Route 73, Suite 106, Mount Laurel, (856) 778-0300, BloomOrganization.com
Restaurant for meetings
Maggiano's Cherry Hill
Maggiano's Cherry Hill provides the perfect backdrop for business discussions, accented perfectly with steaming plates of classic Italian dishes like Linguine di Mare, Gnocchi and Italian Sausage and Crab and Shrimp Cannelloni. 2000 New Jersey 38 #1180, Cherry Hill, (856) 792-4470, Maggianos.com
Signage
Signarama Deptford
Have something to say? Let Deptford Signarama do the talking for you. Offering personalized sign making services such as banners, decals, lettering and vehicle signage, among others, this company has firmly rooted itself as a local signage staple. 1320 Delsea Drive, Suite L, Deptford, (856) 853-8099, Signarama-Deptford.com
Transport: Freight
TranSense
This unique freight management company's goal is getting from Point A to Point B in the most efficient way possible. TranSense focuses on small, medium and some larger shippers and offers services like volume and load-to-ride series, rail and specialized rail flatcar, expedited, time sensitive and air flight, and online customer tracking, among others. Turnersville, (856) 217-9776, TransenseLLC.com
Travel Agent: Commercial
AAA
The AAA brand is a household name for a reason. Locally, the AAA Voorhees office holds up that esteemed reputation, offering services such as auto travel agents, theme and movie tickets, insurance agents, international driving permits, routing services and passport photos. AAA South Jersey, 700 Laurel Oak Rd., Voorhees, (856) 679-2645, AAA.com
Published (and copyrighted) in South Jersey Biz, Volume 4, Issue 8 (August, 2014).
For more info on South Jersey Biz, click here.
To subscribe to South Jersey Biz, click here.
To advertise in South Jersey Biz, click here.