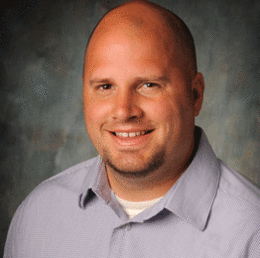 The New Generation
The New Generation Awards ceremony recognizes the rising talent in South Jersey business By Mylin Batipps …From the pages of South Jersey Biz…
As evidenced by this year's 20 Under 40 feature, there is no shortage of up-and-coming leaders in South Jersey—but they aren't the only names getting attention. The Entrepreneurs Forum of Southern New Jersey hosted its third annual Young Entrepreneurs of the Delaware Valley Awards just a few weeks ago, and several 'treps were commended for their innovation, leadership and success.
After 11 applicants were reviewed by the Gloucester County Chamber of Commerce (GCCC), five were chosen as finalists for the awards—with first through fifth place weighted on revenue growth and human capital growth, according to Les Vail, president/CEO of GCCC.
First went to Jeff Botbyl for his research organization, Provonix. He is the founder and CEO of the organization, based at the South Jersey Technology Park in Mullica Hill, which focuses on unraveling complex issues faced by pharmaceutical, biotechnology and medical device companies. With a bachelor's degree in statistics and a master's degree in biostatistics, he utilizes his data interpretation skills to create solutions for the companies. In addition to Provonix, Botbyl founded BrewBurst—a brewing company that will launch in New York City, Philadelphia and New Jersey this summer.
Michael Regina received the second-place award as co-founder of Big Sky Enterprises, a real-estate development company based in Gibbsboro that provides architecture management services, project financing and construction for churches, schools, parks and medical facilities. Tim Chew came in third as president/CEO of Vineland's BC Technologies, which caters to smaller businesses and provides technology solutions for payment and business processing.
Matt Mondok, partner and chief architect of the Edentech Solutions Group, received fourth place. His organization, which services the Delaware Valley, focuses on the use of technology, such as Web and mobile apps, to engage its clients with health care software offerings. Gary Shickora came in fifth as managing director of Northwestern Mutual in Mount Laurel, a 160-year-old business that focuses on ensuring financial security for its clients.
"There was also an award for innovative businesses that have no revenue yet, but have upswing improvement," Veil says.
That award—Innovative Entrepreneur of the Year—went to Terrance Ruf and Yazan Barqawi, 2009 graduates of Rowan University, for their company Higher Hospitality. They combined their years of hotel management experience to found an organization, also based at the South Jersey Technology Park, that invests in affordable technology solutions to increase the efficiency of hotel and other hospitality operations.
Launching their careers at a Fairfield Inn by Marriott, Ruf and Barqawi were inspired. They quickly gained experience as managers of a Residence Inn by Marriott, mastering the front and back office operations and re-writing the operation procedures. Soon afterward, they founded Higher Hospitality, which offers property management software solutions for clients including the new Courtyard by Marriott, a $300 million project in the center of Rowan Boulevard in Glassboro.
Humbly accepting the award, Barqawi says, "It's a great honor for everyone that's a part of Higher Hospitality. We've managed to build a world-class team, along with some amazing products. Everyone at Higher Hospitality is committed to the company's mission and its immediate growth. Our team is excited to deliver disruptive technologies that can and will enhance the way many industries operate."
According to Vail, the 2014 YEDV Awards ceremony was a token of appreciation for young entrepreneurs. "It was a tremendous success," he says. "It was great to see so many young business minds putting effort into their businesses receive recognition."
From looking at the recipients, he says the awards ceremony was a great indicator of the success that is to come. "I see [up-and-coming leadership] as having great potential. We have a lot of young leaders who are really moving forward."
Published (and copyrighted) in South Jersey Biz, Volume 4, Issue 5 (May, 2014).
For more info on South Jersey Biz, click here.
To subscribe to South Jersey Biz, click here.
To advertise in South Jersey Biz, click here.