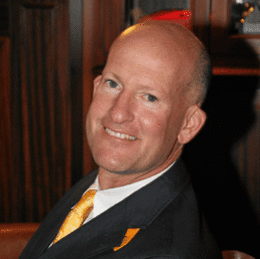 Corner Office: Mitchell Davis
Mitchell Davis, Owner
Davis Enterprises
Mitchell Davis started working for his grandfather and father at the age of 12, shoveling snow and cutting grass over hot summers. It was a hardworking role in the real estate investment and management company that helped him gain his first exposure in the family business, which holds an impressive portfolio including apartments, office space, retail, mobile homes and hotels. Davis is also very involved in the community; he was named Habitat for Humanity of Burlington County's Volunteer of the Year last year, and just recently he helped them relocate into a larger space in Maple Shade that's owned by his company, though Habitat plans to buy it in the future. We spoke to him recently about how he'd like to see the firm continue to grow, where the biggest needs are in South Jersey, and why connecting with local nonprofits is so important.
How did you come to be a leader in the family business?
After I graduated from college, I began working in the company from the bottom up. I dug ditches and learned how to swing a hammer, use heavy equipment; eventually I became a superintendent of a few jobs, then eventually worked my way into the office by doing land acquisition/leasing of commercial space.
What have been the biggest changes since you began with the company?
The slow economy; it is taking executives much longer to evaluate and make decisions on commercial deals and, in the apartment market, people are doubling up or moving back home to save money.
You have a wide-ranging portfolio. Is there a particular sector that you're hoping to grow in?
Our goals are to expand the apartment/mobile home/lifestyle (retail) space of our business.
With such a variety in your portfolio, how do you ensure each client gets individual attention?
We try to respond to each and every client request within a timely manner and never say no we cannot accomplish that.
Where do you feel the biggest need is for quality property management or development in South Jersey?
The biggest need is for market rate affordable housing, ranging from $175,000 $250,000.
What's the one key to being successful in your industry?
Hands-on involvement is something that the company stresses.
What are your proudest accomplishments to date?
Rogers Walk Apartment community in Mount Laurel
Community involvement is obviously a large factor for yourself and business. You're on the board of trustees for the Ronald McDonald House of Southern NJ, and you were honored by Habitat as Volunteer of the Year. Why these organizations are important to you, and what is your involvement?
My parents always taught me that it's important in life to give back to your community. At RMH board meetings, we get to meet families that have benefited from staying at the house. That resource has been a lifesaver for so many folks coming into our community to use our wonderful hospitals.
Is giving back something you stress in the workplace?
Yes. I feel it's important and we encourage that in our culture. We have our company employees volunteer for a week a year to help construct homes for Habitat. We are in the building business, so this is a great way for us to make an impact.
Do you think it's important for companies to form relationships with local nonprofits?
Yes, not only to help the nonprofits but to help the entire community.
Published (and copyrighted) in South Jersey Biz, Volume 4, Issue 4 (April, 2014).
For more info on South Jersey Biz, click here.
To subscribe to South Jersey Biz, click here.
To advertise in South Jersey Biz, click here.