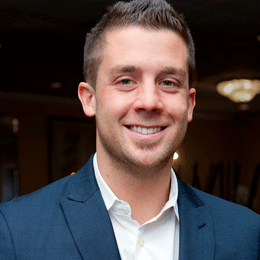 On The Move: January, 2014
Comings, goings, hirings, retirings and more in South Jersey.
Perlow Productions, a Marlton-based video production company specializing in sales and marketing videos, announced the hiring of Stephen Weber in the role of business development. The company will also debut its redesigned website, PerlowProductions.com, by the end of this month.
Acuity Specialty Hospital of New Jersey (AHNJ), one of the area's two long-term acute care hospitals, announced Monica Titus, MBA, BSN, RN, of Williamstown, was named CEO of the Atlantic City-based hospital. Titus has more than 20 years of experience in the health care industry. Before joining Acuity, she served as trauma program director, Neurosciences Institute director and Critical Care Extenders director for AtlantiCare Regional Medical Center.
Jidan Cleaning, a commercial cleaner with offices in Medford and Philadelphia, named Jaclyn Christmas vice president of Operations and Business Development. In this role, she will handle all day-to-day logistics regarding Jidan's cleaning services, foster client relationships and generate new business. Prior to joining Jidan Cleaning, Christmas developed new contractual relationships and maintained existing outside partnerships as a senior marketing account executive for Life Choice Hospice in Willingboro.
Duly Noted
Cherry Hill resident Keegan Gosik (pictured), sales and marketing director at Sensational Host, Inc. in Maple Shade, received the Campbell Soup Company Extraordinary Leadership Award at the Chamber of Commerce of Southern New Jersey's (CCSNJ) Annual Meeting and Holiday Party. The award was presented by former CCSNJ Chairman Kelly Johnson of Campbell Soup Company in recognition of his extraordinary leadership and steadfast commitment representing the interests of Southern New Jersey and its business community. Gosik currently serves as the chairman of the Chamber's Ambassador Committee and a record 88 members have presented to donate under his leadership.
Rhonda S. Costello was appointed to the Board of Trustees of Kennedy University Hospital for a one-year term. Costello is executive vice president/chief retail officer of Republic Bank. A member of Republic Bank's leadership team since 2008, Costello previously served with Commerce/TD Bank for 23 years. Costello also serves as a trustee of the volunteer organization The Joseph Fund, which supports the Ministries of the St. Joseph's Pro-Cathedral in providing assistance to the people of Camden.
Surgical Specialists of New Jersey, among the state's largest independent practices, recently joined the Marlton-based Advocare network. The new Advocare practices are: Advocare Associates in General Surgery in Cherry Hill, Sewell and Stratford (formerly Associates in General Surgery); Advocare Colon & Rectal Surgical Specialists in Voorhees and Turnersville (formerly Colon & Rectal Surgical Associates); Advocare Hager Advanced Vein Care in Manahawkin (formerly Surgical Specialists of New Jersey – Manahawkin); Advocare Surgical Specialists of Burlington County in Lumberton, Marlton and Willingboro (formerly Kruger & Pacual, MDs); and Advocare Surgical Specialists of Washington Township in Sewell and Voorhees (formerly Surgical Specialists of New Jersey, Dr. Sasso & Dr. Balsama).
The Chamber of Commerce Southern New Jersey (CCSNJ) announced a new partnership to offer its members information technology support through the services of Mercadien Technologies. Mercadien Technologies is a division of The Mercadien Group, comprised of systems and security engineers as well as senior level business technology consultants. Mercadien Technologies provides clients with cutting-edge technology solutions and services small- and medium-sized businesses in the Delaware Valley through their MCare-Manager-IT-Program.
CarMax recently announced it will open a location in Winslow Township. The auto superstore will be located as part of a 26-acre development on Berlin-Cross Keys Road, right off the Atlantic City Expressway. The business is expected to create up to 100 full-time jobs. Today, the company operates 115 stores in 58 markets.
The Board of the New Jersey Economic Development Authority (EDA) approved a Grow New Jersey award for WebiMax, an online and digital marketing services firm in Mount Laurel. The company earned the No. 5 position on the 2013 Agency 100 list, an annual ranking of the fastest-growing advertising and marketing agencies in the United States. To accommodate its growth, WebiMax considered relocating to Newark, Del. This Grow NJ incentive worth up to $12.7 million over 10 years encouraged the company to relocate to Camden. The project involves the creation of 100 jobs and the retention of 50.
Marcia Redden, RN, BN, corporate director of Perioperative Services with the Kennedy Health System, recently received the Divisional Leader Award from the Organization of Nurse Executives/New Jersey. The Divisional Leader Award is presented to a nurse leader responsible for divisional or multiple units who does not serve as a chief nursing officer. Redden received the award in recognition of her many accomplishments, including her leadership role in the development of Kennedy's bariatric and robotic surgery programs and neurosciences program.
Palmyra-based website design and development firm B Factor Group, LLC was recently acquired by 1SEO.com, a search engine optimization company based in Bucks County, Pa. Robert T. Toeppner, who established B Factor Group in 2007, brings his 18 years of knowledge and expertise along with his client base and team to 1SEO.com.
Betsy Ryan, Esq., president and CEO of the New Jersey Hospital Association, was presented with the FDR Visionary Award from the March of Dimes, New Jersey Chapter. The FDR Visionary Award is presented for outstanding leadership and support of the mission of the March of Dimes to prevent premature birth, birth defects and infant mortality.
Camden County's Coordinator of Emergency Management Sam Spino was chosen as president of the state's County Emergency Management Coordinators Association. The association represents all 21 county emergency management coordinators, and works with the New Jersey State Police to identify potential threats and determine appropriate solutions.
Military Advanced Education (MAE) named Burlington County College (BCC) a Top Military-Friendly College in its 2014 Guide to Military-Friendly Colleges & Universities. MAE's 2014 guide, available at MAE-KMI.com, provides potential students with information about institutions that have exceptional service to the military men and women.
Jeffrey L. Dashevsky of Haddonfield's Dashevsky, Horwitz, Kuhn & Novello was appointed to serve as The State Civil Litigation Section's liaison to the Philadelphia Bar Association's Board of Governors, for which he previously served as an elected board member. Dashevsky is the immediate past co-chair of the section's Rules & Procedure Committee and the former chair of the Section's Compulsory Arbitration Committee.
LiDestri Foods and Pennsauken Packing Company, LLC, a manufacturer of sauces, dips and salsas, including the Francesco Rinaldi brand, received a Grow NJ incentive of up to $6,247,500 over 10 years to expand operations and retain 27 jobs and create 60 new jobs at its Pennsauken facility, which has seen workforce reductions over time. The job expansion plans are the result of an exclusive manufacturing agreement with TetraPak, a global leader in aseptic technologies, such as juice boxes.
Published (and copyrighted) in South Jersey Biz, Volume 4, Issue 1 (January, 2014).
For more info on South Jersey Biz, click here.
To subscribe to South Jersey Biz, click here.
To advertise in South Jersey Biz, click here.