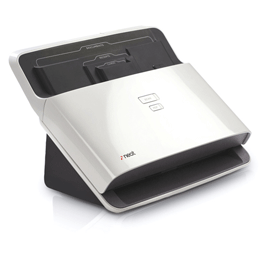 Office Space: January 2014
Office Space: January 2014
…From the pages of South Jersey Biz…
On The Books: The Right Mental State
These new releases will ensure 2014 gets off without a hitch, whether they help you examine new, creative ways to solve problems or show how to make the most out of a setback so the end result is all the more successful.
Moments of Impact: How to Design Strategic Conversations That Accelerate Change
For those who've ever had a brainstorming session that led nowhere, strategists Chris Ertel and Lisa Kay Solomon explain how to make the most out of these collaborative problem-solving sessions to develop a method that works for everyone. (Simon & Schuster, February 2014, $28)
The Up Side of Down: Why Failing Well Is the Key to Success
Author Megan McArdle wants readers to know that failure, in life and business, is inevitable; but it's far from the end. Using insight from science, economics, psychology and more, she examines how to turn failure into a simple, and temporary, setback. (Viking Adult, February 2014, $27.95)
Scaling Up Excellence: Getting to More Without Settling for Less
Robert I. Sutton and Huggy Rao will make any business owner think twice about the phrase "good enough," and how detrimental it can be to the organization's overall footprint, the happiness of its employees, and its future innovation. (Crown Business, February 2014, $26)
Office Supplies: The Organized Executive
Did you know the average executive wastes six weeks a year looking for lost documents? Stop wasting time and get organized in the new year with these essential products for today's business owner.
In the Office
Your receipts, business cards and important documents are just a click away with the NeatDesk desktop scanner and electronic filing system (pictured), which allows you to scan the items in batches and keep everything organized in specific folders on your computer desktop. Neat.com, $399.95
On the Go
With a compartment that can fit up to a 15.4-inch laptop plus multiple sleeves and organizers for files, power cords, notepads and more, this Martha Stewart Home Office with Avery Laptop Tote guarantees you won't meet a client unprepared. Staples.com, $107.99
In the Cloud
Imagine how much more organized you could be—and how many more deals you could seal—if documents such as contracts never had to leave your hands. Enter EchoSign, a signature app that allows you to send, track and sign papers electronically. EchoSign.Adobe.com, pricing starting at $14.95 per month
Published (and copyrighted) in South Jersey Biz, Volume 4, Issue 1 (January, 2014).
For more info on South Jersey Biz, click here.
To subscribe to South Jersey Biz, click here.
To advertise in South Jersey Biz, click here.