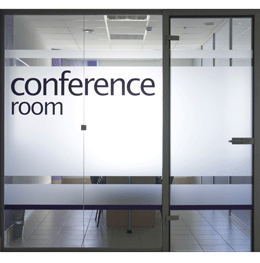 The Conference Room: Time for Family
New legislation was introduced in Washington that could change a surprising reality—the fact that the United States is the only developed country without paid maternity leave. The FAMILY Act, along with 12 weeks of leave for new moms, would also include provisions for caring for sick loved ones and more. Is this just another additional cost, or is it something that is much needed?
Christine M Schaefer,
Principal, CEM HR Strategies, LLC, Maple Shade
"This law will provide workers up to 12 weeks of partial income for their own serious health condition, serious health condition of a child, parent, spouse or domestic partner, birth/adoption, and/or for military caregiving and leave purposes. Remember, FMLA is unpaid leave, so is NJFLA. New Jersey has two paid leave programs, NJLI and STD. California also has similar laws, however on the federal level, none exist. In addition, not all states have paid short-term disability, so what is a worker to do that doesn't live in New Jersey or California? Do they put their job at risk by not being at work or put their livelihood and therefore their family at risk by not earning an income? It seems the UK has already figured this out; maternity leave is 52 weeks long at 90 percent pay. I say it's about time we have a federal paid leave program and catch up with the rest of the world."
Julie A. LaVan,
Managing Partner, LaVan Law, Moorestown
"Let's apply this to real life: Tammy, a single mother, works as an assistant manager at a small retail store, LASH, and is excellent at her job. She has worked there for 11 months. Her mother just broke the news that she has stage 4 lung cancer. Tammy is forced to choose between a paycheck and taking care of her mother: a lose/lose scenario. The store manager loves Tammy and doesn't want to lose her but can't afford to pay her if she leaves. Under current legislation, Tammy doesn't qualify for unpaid leave either, and will most likely be unemployed if she chooses to leave her job. Under FAMILY, Tammy paid into a fund that will allow her to take time off to care for her mother. Tammy has federally mandated job security. LASH's turnover rates and training expenses have decreased because employees who leave want to come back. FAMILY is a win/win for employers, employees and the economy."
Published (and copyrighted) in South Jersey Biz, Volume 4, Issue 1 (January, 2014).
For more info on South Jersey Biz, click here.
To subscribe to South Jersey Biz, click here.
To advertise in South Jersey Biz, click here.