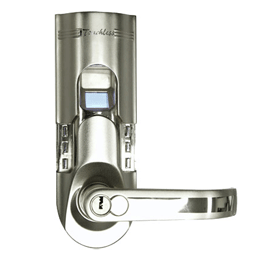 Office Space: December, 2013
…From the pages of South Jersey Biz…
On The Books: Keys to Leadership
In this month's picks, we learn that good business practice comes from being adaptable, well versed, and knowing what to hold onto.
Antifragile: Things That Gain from Disorder
Writer Nassim Nicholas Taleb explains how humans can better survive in chaotic situations and conquer hectic challenges. He explores how to survive your trials and overcome them with flying colors. (Random House, January 2014, $17)
Left Brain, Right Stuff: How Leaders Make Winning Decisions
Leaders stand out in all facets of life, sometimes naturally and sometimes through hard work. Author Phil Rosenzweig examines using real-world wisdom in order to stand out as a decision maker and successful individual. (PublicAffairs, January 2014, $28.99)
Love 'Em or Lose 'Em: Getting Good People to Stay
In most businesses, employees come and go, some good, some bad, some great, some awful. Author Beverly Kaye helps find better and more efficient ways to keep the employees you have happy so you don't lose them, bringing continued success to your company. (Berrett-Koehler Publishers, January 2014, $24.95)
Office Supplies: Feeling Secure
In our on-the-go society, it's more important than ever to feel secure when it comes to your documents, whether they're hard copies or digital. Luckily, this month's picks are guaranteed to make you feel safe in the 21st-century workplace.
Safe Passage
Have a server room that needs extra protection, or maybe a document archive room? This fingerprint door lock by iTouchless (pictured) can grant access for up to 150 different users, or 78 different passcodes. Plus, there's always a failsafe—two backup keys. iTouchless.com, $319.95
Filed Away
Filing cabinets used to be so humdrum, but not anymore thanks to modern designs that seamlessly blend office storage into the work setting, like this espresso-stained, locking lateral file drawer by BDI. 2Modern.com, $1,099
Locked Up
Jump drives are ideal for being small and portable, but what if you accidentally leave it behind at a meeting or misplace it somewhere? With the LOK-IT Secure Flash Drive, you can store anywhere from 4 to 32GB of encrypted information, and only you have the key (or code) to unlock it. LOCK-IT.net, $62-$179
Published (and copyrighted) in South Jersey Biz, Volume 3, Issue 12 (December, 2013).
For more info on South Jersey Biz, click here.
To subscribe to South Jersey Biz, click here.
To advertise in South Jersey Biz, click here.