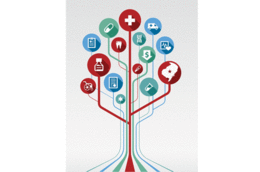 A Center of Innovation
Our region is leading the way in medicine, setting the example for others to follow to become a more cost-effective, patient-focused health care community.
When it comes to being innovative, it seems South Jersey is, almost quite literally, an epicenter of bright ideas. This is especially true in the health care realm, where over the last few years creative partnerships, improved operating rooms and new surgical techniques have been developed within our boundaries. Here, we discuss these new innovations with several leading health care providers and partners in the area. From hospitals to a software developer and everything in between, we learn just what it is they're doing to contribute to this creative bloom, and how the residents of South Jersey can benefit from it all.
Cooper University Health Care
What do you get when you combine one of the largest health systems in southern New Jersey with a world-renowned cancer research center based in Houston, Texas? The MD Anderson Cancer Center at Cooper in Camden, a partnership that was formed this past September by Cooper University Health Care in cooperation with The University of Texas MD Anderson Cancer Center. Now offering access to some of the best cancer care in the country, the new center is history in the making. "[This partnership] is incredibly exciting not just for South Jersey but the region," says Dr. Generosa Grana, medical director of the new center. "It provides access to cutting-edge care without having to travel to Houston."
Grana says the partnership, which was approximately 18 months in the making, was first considered when Cooper began looking to expand and enhance its current cancer care program, which already had a strong reputation of its own. "We decided to look at various partnerships, and MD Anderson was at the top of our list as for what they have to offer," she says. "We felt strongly this would be a program that would complement us and help us to go to the next level in terms of our cancer services."
The partnership spotlights the strengths of each institution, Grana says, and brings together a number of resources for patients to benefit from. "Locally, we have the strength of our own name, our reputation in the community, our resources and our strong commitment to the community and region," she says. "MD Anderson brings leadership in research in that field. It's also a partnership that will bring other pathways, including clinical trials and expertise in more unusual areas of the disease. There is also the name recognition and a brand that signifies quality and scope."
Ancero
As a provider of managed services and communications, Ancero has helped hundreds of businesses in the Delaware Valley during the past 20 years design networks that meet all of their unique business needs. In addition to building a solid client base, Ancero has also entered a number of partnerships through the years, including one with AT&T. One recent project Ancero has worked with AT&T Partner Exchange on is making the AT&T Medical Imaging and Information Management program available to local health care providers. The AT&T Medical Imaging and Information Management solution ("MiiM") enables clinicians to view and work with the critical medical images that help them make diagnoses—and continue to access them even when systems are down. The vendor-neutral platform provides virtually anytime, anywhere viewing across different picture archiving and communication systems (PACS) and mobile devices, while high-performing data recovery and clinical continuity ensures critical health care images stay safe and accessible. Specifically, there has been peaked interest in the specialty areas of: radiology, cardiology, ophthalmology, otolaryngology and oncology.
Yvonne D'Amelio, president and CFO of Ancero, says the MiiM service is in line with Ancero's strategy of technology cost control and data access and continuity, and Ancero appreciates the opportunity to provide such a vital resource. "We're proud and excited that, as an AT&T Partner Exchange Platinum Solution Provider, we are able to offer an innovative solution to the South Jersey health care community that helps meet both the technology needs within the industry and improves patient care," she says. "It's hopeful that a product like this will help transform the patient experience, enhance patient care and ultimately saves lives. It's good for all of us."
Rowan University School of Osteopathic Medicine
On July 1, in a move orchestrated by legislation, the state's only school of osteopathic medicine, formerly part of the University of Medicine and Dentistry of New Jersey, joined Rowan University. A historic and very challenging undertaking, Dr. Thomas Cavalieri, dean of RowanSOM in Stratford, says the new partnership is promising for both parties involved. "The merger with Rowan University all in all has been very, very promising for SOM, and also I believe for Rowan as well," he says. "The alignment of this medical school with a South Jersey-based university that's now designated a research university is a win-win for our school and Rowan, and, I do strongly believe, for the South Jersey community and for the state as well."
Cavalieri says a number of goals have been set for the new school, including the generation of more research funding. "Right now, between Rowan University and RowanSOM, there is approximately $25 million in research funding available," he says. "[Rowan President Dr. Ali Houshmand] would like to see that emerge to $100 million. For a research university, that's a pretty significant goal." Since joining with Rowan, RowanSOM has already seen some significant research achievements. One of the school's premier researchers, Dr. Robert Nagele, has been working on the diagnosis of Alzheimer's disease with a simple blood test, and the technology he's developed is being considered for use with other disorders, including Parkinson's disease, and as a result, he has received $350,000 from the Michael J. Fox Foundation for his research.
"The impact of Rowan University on SOM and the impact of SOM on Rowan University will make the two organizations coming together much greater than just the sum of their individual parts," Cavalieri says. "I think it means opportunity for South Jersey. It means opportunity for excellence in health care. It means training opportunities and education opportunities for South Jerseyans. It means, really, great research."
AJM Insurance
At a time when health care costs, including insurance, only seem to be rising, AJM Insurance has developed a model to help control them. In fact, the model was one of the methods that helped save Evesham Township $300,000, and West Deptford Township $600,000, respectively, over the past several years. "This model was designed to improve coverage availability for the employee while managing the overall cost for both employee and taxpayer for the long term," says Greg D'Orazio, benefits manager for AJM Insurance, which has offices in Haddon Heights, Hamilton Square and Mount Laurel.
What is unique to the partially self-funded program can be found in the optional plans from which the employee may select. The plans offer a high-quality benefit and are designed to encourage consumerism, something that has been lost in the world of HMOs. The plan's benefits drive members to seek high-quality care without sacrificing cost efficiencies.
An example of this coverage enhancement coupled with cost containment is the introduction of telemedicine. This tool is one of the factors that can be attributed to the program's success. AJM has made available to plan members seven days a week/24 hours a day/365 days a year access to a board-certified physician that can diagnose common maladies like sinus infections, ear infections, urinary tract infections, etc., via the telephone or through Skype. The service gives employees an alternative to the high cost of care in the emergency room when their physician's office is closed or while they are on vacation. Of course, in the case of a true emergency, members are encouraged to call 911 and seek care at the ER when necessary.
The program is meant to not only create significant premium savings over time for public and private entities, but the overall goal is long-term rate stability. Health plan members benefit by being empowered in their health care purchasing decisions while health care providers can be readily accessed in more unique settings for care by plan members.
Kennedy Health System
At a time when more health care providers are turning their focus to population health management, Kennedy Health System has had its eye on the changes for years. "In 2010, we made a decision, for the first time ever, to employ aligned physicians with the hospital directly," says Joseph W. Devine, Kennedy Health System president and CEO. "Through this, the Kennedy Health Alliance, the focus is on primary care and population health management. The incentive is to drive the right value and the right cost with quality outcomes." The alliance includes 50 physicians from the area, carefully selected for their dedication to patient-centric service.
Alliance aside, Kennedy received a number of awards in 2013 for its commitment to its patients, its staff and for its quality outcomes, expanded its Radiation Oncology Center, and continued to grow its neurosciences program, both based on its Washington Township campus, as well as its partnership with the Penn Cancer Network. "Through our relationship with Penn and ongoing technology advances, we're situated to take care of all the cancer needs of those in South Jersey," Devine says.
In 2014, Devine says Kennedy hopes to unveil the work it has put into revitalizing its Cherry Hill campus. "The hospital was built in 1959, so it's old," Devine says. "We're building an entirely new medical specialty building, and we've been anxious to do so. The Cherry Hill community where we're located has had a tremendous amount of revitalization and we're excited to be a part of it. We know health care is an important part of that market."
Kirshner Spine Institute
With medical technologies improving every day, Dr. Steven Kirshner, of Marlton's Kirshner Spine Institute, admits that the use of minimally invasive surgery is practically old news. But when it comes to treatment of spine disorders, it is just beginning to come over the horizon. "It's a relatively new procedure [to spine doctors]," he says, noting it has only been utilized with spine patients for the past 10 years, while other fields have been using it since the early 1990s. "It's been catching on more and more. Of course, there was a learning curve initially. We're a little behind, but the actual procedure is the same [as in other fields]."
With minimally invasive surgery, instead of requiring incisions that can be upward of 12 inches in length to operate, several small incisions are used. Special instruments are passed through the incisions, including a tiny camera that can project the area being repaired to a screen the doctor can use to operate. Kirshner says there are several benefits to utilizing minimally invasive surgery on his spine patients, including faster recovery and fewer surgical risks. He says it also helps patients be less fearful of spine surgery. "Many of our patients are going home the same day or the next day," he says. "There is also less pain, and fewer narcotics required, and patients can get back to work a lot quicker."
At a time when rising health care costs are also a concern, Kirshner says minimally invasive surgery helps to cut costs. "Many procedures are outpatient procedures," he says. "As patients can go home the same day or the next morning, there is a huge cost savings there."
Inspira Health Network
Through a merger of Cumberland County-based South Jersey Healthcare and Woodbury-based Underwood Memorial Hospital, the Inspira Health Network, formally created in November 2012 and officially named in April of this year, is changing the way health care is accessed across the region. "In this day and age, hospitals continue to be an important resource for people to find health care when they need it. But people are getting more and more used to access to health services that are conveniently located in their neighborhoods in an outpatient setting," says Greg Potter, assistant vice president, marketing and public relations for Inspira Health Network. "In the challenging health care environment we're in, it's difficult for small hospitals or systems to survive on their own. By coming together, we are exploring ways to provide quality care for our communities in a more efficient and cost-effective manner.
"For the consumer, we've also created a network across three counties with hospital and physician and outpatient care connected under one system," he continues. "We've made it convenient for folks to access medical records through our patient portal and for physicians in outpatient centers to share information. … A network of services across the region benefits the community, connects them and allows us to provide services across a wider area."
Inspira Health Network is also the lead agency in South Jersey helping to put together a coalition of health systems to create the New Jersey Shine Health Information Exchange. "The exchange will help us in not only sharing information within our network, but also connecting to other hospitals in the region, including AtlantiCare, Shore Memorial and Cape Regional. … So, for example, if you live in Cherry Hill and end up in the emergency room at the beach, that hospital can have access to your medical records."
Centre for Dentistry
Anyone who suffers from chronic migraines can tell you how debilitating and life-altering they can be. While sufferers try to track triggers for their headaches in an effort to avoid them, when they're caused by something the sufferers don't realize is happening, the cause may be difficult to trace. One such case is the misalignment of teeth, which may lead to nighttime teeth clenching and grinding and thus headaches in the morning, according to Dr. Stephen Markus of Centre for Dentistry in Haddon Heights. To help alleviate this often unknown nighttime habit, Markus offers patients a Nociceptive Trigeminal Inhibition (NTI) appliance that he says many headache sufferers have found relief with.
"The NTI appliance is different than any night guard or grinding appliance you've ever seen because it is the size of a thumbnail, fits over two front teeth, and doesn't allow back teeth to meet," he says. "It is a muscle deprogrammer. The muscles involved in nighttime grinding slowly stop clenching because they can't make the back teeth clench."
Markus says he began placing NTI appliances around the turn of the century, and he remains one of the few dentists in the area offering the headache solution, which is surprising considering the success rate his patients have had with it. "In most cases, I offer a money-back guarantee on the NTI," he says. "In the close to 15 years of making about eight of these a month, I can count on one hand the number of people who requested their money back.
"The NTI is the only appliance recognized by the FDA as being effective in the treatment of migraines," he adds. "What does that tell me? That most people who are being treated for a migraine, which is a vascular event, truly have a muscular component to their pain, and when that's eliminated, the vascular event is diminished, or eliminated."
Booth Radiology
According the American Cancer Society, the chances of a woman being diagnosed with invasive breast cancer in her lifetime is one in eight. The ACS also says about 232,340 new cases of invasive breast cancer will be diagnosed this year. Fortunately, research does show that death rates have been going down over the years among those affected by breast cancer, thanks due in part to early detection and better treatment. With mammograms remaining one of the best methods for detection, Booth Radiology and its three South Jersey locations takes the procedure to a whole new level with tomosynthesis, a series of images that are converted into thin slices that can be viewed as a 3D image by a radiologist.
"Tomosynthesis provides better detection and decreases the recall rate for patients with suspicious findings because it can provide the clarity needed to determine whether additional evaluation is required," says Dr. Sherrill Little of Booth Radiology. "Lowering the recall rate is a huge benefit for our patients."
The 3D procedure is performed at the same time as the standard 2D mammogram, so additional procedures are not necessary to receive the more advanced results. Information regarding the procedure also suggests it is particularly effective in diagnosing breast cancer in women with dense breasts, and according to AreYouDense.org, 40 percent of women have dense breasts. "When a woman can get a more definitive result with a less intrusive study, it provides a more positive experience," Little adds.
In addition to the 3D procedure, Booth Radiology also offers ultrasound, MRI and breast biopsy services, further enhancing their commitment to early detection of breast cancer.
Lions Gate Continuing Care Retirement Community
In February, Lions Gate, a continuing care retirement community in Voorhees, further expanded its commitment to offering comprehensive quality care by opening The Rehabilitation Center at Lions Gate. Susan Love, executive director of operations at the community, says the greatest benefit the new rehab center offers residents is a dedicated short-term rehabilitation area. "Prior to the center being built, residents of Lions Gate received their rehab in our long-term care section of the community," she says. "Today, our residents, and those that seek rehabilitation services, desire private rooms with private showers and state-of-the-art equipment and services, all of which our new unit provides."
Love says residents, and members of the surrounding community, also benefit from the partnership that Lions Gate entered with Fox Rehabilitation when it built the center. "Fox is a well-known organization with an excellent reputation for providing quality physical therapy, occupational therapy and speech therapy services," she says. "In addition, Fox is one of the biggest home-care rehab companies, which allows for the continuum of care with Lions Gate patients. After a patient leaves Lions Gate Rehab Center, Fox Rehabilitation will follow up with the patient to see if additional services such as education, assessments, etc., are needed. In addition, when Fox Rehab provides in-home services to discharged patients, they can determine if someone may need to go back to rehab and coordinate with Lions Gate."
Rehabilitation aside, residents also benefit from the partnership Lions Gate has with Rowan's School of Osteopathic Medicine's Institute for Successful Aging, Love says. "[The partnership is] extremely important to the overall health of the residents at Lions Gate," she says. "Our physicians are geriatricians and therefore we are able to provide a specialized level of health care to those we serve."
Virtua Health
When Virtua was constructing its new hospital in Voorhees in 2010, the decision was made to include new technology that would allow the tracking of equipment, staff and patients throughout the facility. Virtua is the only hospital in the region currently utilizing the new GE Agile Trac system technology, and its implementation has proven to be more than beneficial. "The immediate gain is the reduction of unnecessary clutter," Barry Graf, vice president of integrated operations, says. "But more importantly, it improves access to needed equipment, reduces the time that the staff spends looking for equipment, and gives them the ability to spend more time with the patients, which is the fundamental reason we put this equipment in."
AgileTrac works through a series of antennas that have been placed throughout the hospital. With tags placed on each piece of equipment, physicians and staff can locate, through a computer, anything they may need. Similar devices are also worn by patients, so that at any given moment, an accurate count can be given regarding patient location and bed availability. "It gives you the ability to manage your moveable equipment resources more effectively and gives you the ability to manage the entire patient flow throughout the entire hospital more effectively," Graf says.
Graf notes that once the decision was made to implement AgileTrac in Voorhees, a plan was also put into motion to install the system in all of the Virtua hospitals. Those installations were completed this year, and the hospitals in Marlton and Mount Holly are running with the new technology. "Once we saw those benefits, we wanted to make sure we rolled this out to all hospital locations," he says, adding dozens of health care leaders from around the world have visited to review the technology.
Coriendo, LLC
Before Ellen Guarnieri joined Coriendo as partner and lead for its health division out of its Medford office, she held various leadership positions at hospitals in the state. She says one of the most frustrating aspects of her job was the availability of valid information to support safe, effective patient care and contribute to clinical outcome improvement. Gathering data from disparate systems was challenging, labor intensive and time consuming. Operational workflows would change to meet the requirement of automated systems.
Thanks to proprietary software developed by her business partner, Coriendo COO Manoj Sinha, those serving in positions like Guarnieri used to no longer have to go through this painstaking process. "[Our software] can integrate their whole process. We can work with existing systems and link them together without writing software code."
Coriendo provides integrated technology solutions to organizations to address the challenge of coordinating the continuum of care. Coriendo's solutions address the universe of collaboration needs, linking together internal systems and databases that do not talk to each other, filling in and automating the process gaps that exist, and connecting a provider's systems electronically with other health care providers to provide higher-quality patient care. The innovative aspect of their solution is that it does not replace the existing information infrastructure but leverages and builds on this infrastructure to provide episodic care information and facilitate coordination of care. Enabled by their innovative business process management tool, they accomplish interoperability with little need to write computer code.
"This really isn't a product we put in a package," Guarnieri says. "It's a custom-fit, integrated solution. We work with our client to evaluate the systems in place, design the ideal process, link systems together and add value to their operation."
AmeriHealth New Jersey
In an effort to increase quality care while lowering costs, AmeriHealth New Jersey announced in April that Cooper University Health Care would acquire 20 percent interest in its company. While there are no other partnerships currently like it in the state, this innovative move could possibly become the new standard in health care. "There has never been a more pivotal time in the health care industry, and we are pleased to be playing a leadership role in helping transform the delivery of care for the residents of New Jersey," says Judith L. Roman, president and CEO of AmeriHealth New Jersey. "Together with Cooper, we are driving joint accountability in delivering higher-quality health care and lowering its cost for New Jersey residents. In addition, this partnership further strengthens our ability to enable the people of New Jersey to improve their health and well-being, which is our ultimate goal."
Through the partnership, AmeriHealth New Jersey and Cooper University Health Care have created new, co-branded insurance products designed for individuals and small businesses. The plans were designed with tiered networks to provide more choice based on an individual's or business' budget, and are available both on and off New Jersey's federally run health care exchange. "We are committed to helping individuals and small businesses understand their health insurance options and what will work best for them," says Mike Munoz, senior vice president for sales and marketing for AmeriHealth New Jersey. "We are excited to collaborate with Cooper University Health Care to offer this new suite of health insurance plans specifically designed for South Jersey residents that provide new options focused on affordability while offering access to exceptional patient care."
Weisman Children's Rehabilitation Hospital
As one of only two children's rehabilitation hospitals in the state, Weisman Children's Rehabilitation Hospital in Marlton has positioned itself for the significant changes in health care reform. "With health care reform, there is a push to change from a central hospital-based system to a more decentralized community model. We have taken the lead by decreasing our acute rehabilitation beds from 30 to 18 while increasing our footprint in the community via outpatient and medical day care services," says Mike Rosiak, Weisman Children's Rehabilitation Hospital chief operating officer.
At 18 beds, Weisman is a boutique specialty hospital that is even more focused and attentive to its patients' and families' needs. Rosiak says providing personalized care with greater success is Weisman's goal. "Our ability to provide improved outcomes and high patient satisfaction scores, while supporting transitions to more cost-effective outpatient modalities and thus decreasing overall cost of care, continues to be our mission," he says. "These three drivers [outcomes, patient satisfaction and total cost of care] are the backbone to the current health care reform model."
Weisman will also be looking to add telemedicine as a staple to its program over the next few months, Rosiak adds. This will enable patients to stay connected to their referring hospital and their specialists, and receive follow-up care without the inconvenience of traveling. "We are confident that, with these changes, we are well positioned to meet the pediatric rehabilitative needs of the families, children and teens of the southern New Jersey region," he concludes.
Samaritan Healthcare & Hospice
For more than 30 years, Samaritan Healthcare & Hospice in Marlton has been a leader in providing quality care to those coping with long-term illnesses. Providing services that extend beyond hospice care—including palliative care, geriatric care management and grief support—Samaritan has made it a priority to make sure its clients receive the best care possible during stages of aging, illness or grief.
"Many in both the medical community and the general public still equate all palliative care with hospice care and avoid seeking its comfort and support until very late in the disease," says Dr. Stephen Goldfine, chief medical officer. "Although hospice care is a form of palliative care for people during the last six months or so of life, palliative medicine can—and should—be introduced much earlier in the course of an illness. It can help determine the patient's goals at each stage, relieve the pain associated with illness or curative treatments, and manage any symptoms that are interfering with a good quality of life. When that happens, there's research to show that patients actually do better and live longer."
As a provider of such care, Samaritan was chosen recently as the preferred provider of palliative care for both Lourdes Health System and Virtua Memorial Hospital, and was also selected as the first fellowship training site in New Jersey.
"Samaritan is very proud to have been named the preferred provider for palliative care for the Lourdes and Virtua health systems and to have launched the first hospice/palliative care fellowship program in New Jersey in collaboration with the Rowan School of Osteopathic Medicine," Goldfine says. "Our collaboration with these progressive institutions puts us at the forefront of a growing national trend to introduce the benefits of palliative medicine to more people much earlier in their treatment and to lead the way in training the palliative specialists of the future."
Deborah Heart and Lung Center
To say Deborah Heart and Lung Center has simply been busy this year would be an understatement. From creating new partnerships to performing pioneering procedures, Deborah, based in Browns Mills, has been implementing its fair share of health care innovations over the past year, and by all appearances, it doesn't look like there are plans to slow down any time soon.
"Deborah has been here for 91 years. It has a very good reputation for safety and taking care of highest-risk patients," says Dr. Lynn McGrath, vice president of medical affairs, adding, "We take care of a lot of sick patients, but we've also been named the safest hospital in New Jersey. So we're the safest and we're doing high-risk procedures. We offer a very strong brand to patients who have tertiary care needs. These innovations keep us on the forefront of treating patients who have complex forms of cardiac, pulmonary and vascular disease."
As just one of the many innovations taking place at Deborah this year, Deborah partnered with the Rutgers Cancer Institute of New Jersey to create an integrated team composed of an oncologist, radiologist, pulmonologist, surgeon and pathologist that together can see patients with pulmonary tumors and evaluate them. "Bringing together a team of professionals that can see patients together I think is an important advance in developing protocol for therapies," McGrath says.
In the coming months, Deborah's hybrid operating room is also expected to open, which will combine an operating room with a cardiac catheterization lab, two areas of the hospital that were previously separate. Its new wound care center is also expected to open, with a hyperbaric oxygen chamber to promote quick wound healing, which patients with vascular disease often have difficulty with. "This new wound therapy is going to be an important advance," McGrath says. "We'll be able to treat patients in a more advanced fashion and save more limbs."
Reconstructive Orthopedics
If there's one thing many of us take for granted, it's the ability to move parts of our bodies, like our knees and hips, relatively pain free. It's only when we encounter an injury to one of our moving parts that we truly come to appreciate just how mobile we are. No one better understands this than the doctors at Reconstructive Orthopedics' nine locations. They know how important it is for people to move efficiently, and that's why they offer the most advanced techniques available to help their patients get back into the game, and into their normal lifestyles, as quickly as possible.
One such technique is cartilage restoration. Dr. Brad Bernardini says thanks to technology that has helped develop biologic cartilage growth over the last several years, doctors are able to offer patients more cartilage restoration options than ever before. "Historically, 30 or 40 years ago, if someone had cartilage damage, we would have to tell them that we were going to try and treat them conservatively, but there wasn't much we could do for them outside of a knee replacement," he says, explaining that cartilage does not have its own blood supply so it cannot grow on its own. "Now we have new procedures we can try."
Another new field is hip preservation, which Dr. Gregory Klingenstein says can offer relief to those who have hip pain but don't need a replacement. "Hip preservation is about correcting cartilage tears, or tears of the acetabular labrum," he says. "It also encompasses people with problems with their bone structure, including impingement and dysplasia." He says this pain is associated with high school athletes or people in their 20s or 30s who are active enough to stress their hips. "The hope is to keep high school athletes active into their 20s, and allow them to continue playing sports as adults."
Lourdes Health System
After a hospital stay, or an important primary care appointment, many of us have been in the situation where we wish we could have our health information to go over one more time. Unfortunately, as Kimberly Barnes, vice president of planning and development at Lourdes Health System, says, that information hasn't always been easily accessible. "So many people want the information about their health, but it's always seemed like it was a guarded secret and was hidden behind closed doors." Thanks to its new patient portal, Lourdes patients no longer have that problem. Introduced in September, the portal allows patients access to personal records including physician information, lab results and hospital notes, with additional information expected to be made available soon.
"We're trying to put this personal information at people's fingertips," Barnes says, "with the hope that it will lead to improved health. It's all based on the progression toward population health management. Instead of just waiting for people to come in the door to our facilities, we're trying to manage things proactively."
Barnes says the portal is extremely secure, and patients must complete a number of security steps in order to access it. Patients of the Lourdes hospital facilities, as well as its affiliated physician practices, have access to the portal, although the physicians' portal is slightly different than the hospital's portal. "It's a little bit of a different system, but those patients can actually email their doctors and request appointments," Barnes notes.
Since its introduction, Barnes says 6,000 patients have signed up for access to the portal, which she says is a sign of just how important this personal information is to patients. "Our goal was to have 5 percent of our patients use it," she says. "We have surpassed that and only expect participation to continue to increase. Almost everybody wants to use it. It's an empowering tool for patients."
Published (and copyrighted) in South Jersey Biz, Volume 3, Issue 12 (December, 2013).
For more info on South Jersey Biz, click here.
To subscribe to South Jersey Biz, click here.
To advertise in South Jersey Biz, click here.