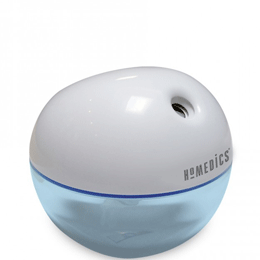 Office Space: September, 2013
On the Books: Success on the Brain
In order for our businesses and careers to thrive, we must have the right mindset to make it work. The books coming out this month inspire us to work hard for what we want, using both new and old ways of thinking.
!nnovation: How Innovators Think, Act and Change Our World
Kim Chandler McDonald takes us into the minds of some of the top innovators in business to help us understand their successful way of thinking, and to develop an innovative attitude for our own path to success. (Kogan Page, October 2013, $24.95)
Unlimited Sales Success: 12 Simple Steps for Selling More Than You Ever Thought Possible
Brian and Michael Tracy demonstrate the skills, mindset and techniques needed to be either a one-person sales force to be reckoned with, or a business that quickly outsells its competition. (AMACOM, October 2013, $22.95)
Unlabel: Selling You Without Selling Out
Successful founder of Ecko Unltd and Complex Media Marc Ecko has written a new book that teaches us how to channel our creativity, courage and confidence in order to not only develop a clear business or brand, but also how to sell ourselves to our audiences and consumers. (Touchstone, October 2013, $30)
Office Supplies: Office Efficiency
You spend hours on end sitting at your desk, both at the office and at home. But by making the most of your computer's USB ports, you might just be surprised how much you can do to make your workspace a little more comfortable and efficient.
Breathe Easy
Keep your workstation comfortable with a Homedics Personal Cool Mist Ultrasonic Humidifier (pictured) that can plug right into your USB port. This compact gadget provides up to five hours of run-time and has a 200ml water reservoir that's easy to remove and fill. Homedics.com, $19.99
Save Space
Clear the clutter at your home or office with the Space Bar Desk Organizer from Quirky. The Space Bar can store a keyboard up to 18 inches long by 1.5-inch high and support up to 30.5 lbs. It also has six USB ports, one mini-USB port and one AC adapter port. Quirky.com, $99.99
A Better Shredder
Shred on the go with the USB Mini Paper Shredder by KIKAR. This portable paper shredder can be either USB or battery-powered, has a 4.5-inch opening, and features forward and reverse buttons for easy control. Amazon.com, $18.95
Crunching Numbers
42%: Favorability score among hiring managers when evaluating applicants who earned their degree at an online-only school, according to a recent study by Drexel University Online
92%: Amount that favor an online degree from a brick-and-mortar university
2007: The last time sales were as good as they were this past July and August for car dealers in New Jersey, according to the New Jersey Coalition of Automotive Retailers
94%: Amount of business executives in the region, according to the latest Alloy Silverstein poll, that hope to see Gov. Chris Christie reelected
55%: Amount, in the same survey, that feel raising the minimum wage in New Jersey will hurt the economy
10/31: The deadline for South Jersey residents who own small businesses that were damaged by Hurricane Sandy to apply for grants and forgivable loans from the $260 million Stronger N.J. Business Grant Program
12,450: Number of loans given by the SBA to New Jersey residents and businesses after Hurricane Sandy
Published (and copyrighted) in South Jersey Biz, Volume 3, Issue 9 (September, 2013).
For more info on South Jersey Biz, click here.
To subscribe to South Jersey Biz, click here.
To advertise in South Jersey Biz, click here.