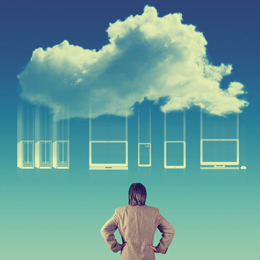 Tech Talk
…Special Advertising Section from the pages of South Jersey Biz…
We turned to these area professionals for their take on some of the most important tech-related questions on business owners' minds today because with technology—something that is constantly changing and improving—it's essential to have the proper network in place for all your lines of communication.
"How can you qualify for unemployment grant opportunities for Electronic Medical/Health Records (EMR/EHR) employment to fill the nationally recognized shortage of these highly skilled, good-paying job opportunities?"
There are training programs available for a career as a health IT workforce: electronic health records (EHR) analyst I which is listed as an "in demand" career choice through the state of New Jersey, Department of Labor and Workforce Development. Some training and employment programs such as Healthcare IT School of New Jersey offer an all-inclusive career path that prepares participants with what they need to know to get hired by hospitals and clinics seeking people that have specific EMR/EHR capabilities including knowing how to: document how a medical practice operates, i.e. workflow analysis; build order sets, flowsheets, progress notes, automated medical phrases and terms; build a computerized physician order entry (CPOE) preference list; utilize supplemental technical tools required to support EMR/EHR software installation; set up and support the EMR/EHR software testing and training environment; be prepared for the specific EMR/EHR "job role" best suited for your professional background and experience.
Shirley Corsey
Healthcare IT School of New Jersey
Cedar Brook
(877) 671-0307
HealthcareITWorkforce.com
"Should I be moving to the cloud?"
The cloud provider industry right now is full of vendors offering a variety of advanced computing services at attractive prices that may have you thinking, "Where do I signup?" Cloud services offer great value; however, there can be significant risks. For example, a major cloud services provider recently experienced an outage that took out some customers' phones, data, email and more for days. Would your business be able to survive such an outage? It is possible to construct an approach in such a way that interruptions in cloud services won't bring your operations to a standstill. A comprehensive cloud planning process can calculate the true total cost of the cloud solution, develop all of the required safeguards, and elevate the awareness of potential risks to your business.
Darren Crane
DLC Technology Solutions, Inc.
Marlton
(856) 334-1801
DLCTechnology.com
"What is the advantage to using video to promote your business?"
Unlike many advertising mediums, having a professional video produced by a company like GCV Productions can really captivate your audience. Video is versatile, timeless and explains your business like no other. Whether you are interested in promoting a product or a service, the possibilities are endless. Video enables you to reach audiences with commercials, trade shows, your website, and of course, social media, like Facebook and YouTube.
Rob Damiano
GCV Productions, LLC
Laurel Springs
(856) 504-3025
GCVisual.com
"What trends are you seeing in technology around fundraising?"
Fundraising in general has moved heavily toward micro-donations. There are many companies now producing products that allow a nonprofit to share in revenue on a transaction-by-transaction basis. In the past, the cost to process a micro-donation was more than the donation was worth. With the technology getting the payment directly from the donor, all of the inefficiencies are removed. The Community Builder product suite offered by BC Technologies requires no interaction or involvement from the donor. There is no overhead in how the nonprofit receives the funds, reports, etc.
Brian Flaim
BC Technologies
Vineland
(888) 223-4622
BCTechnologies.biz
"What is the most important thing to consider when relocating your office and moving your phone system?"
The most important thing to remember is to start early. Smooth telephone system moves require planning to start six to eight weeks prior to the move. Depending upon where you are moving to and the type of service you have, your present phone numbers may not be available. The use of SIP trunks and/or hosted phone systems can reduce the risk of some of these problems. Such situations are not unusual and would require additional advance planning to minimize business disruption and missed calls. Construction and fit-out of your new space must also consider your communications needs so that adequate and appropriately rated communications cabling is installed for your various systems including telephone systems. So, consult early with a professional and save in the long run.
Gregory Gutos
USAPhone.com
Cherry Hill
(856) 761-1000
USAPhone.com
"What is the new technology trend 'BYOD?'"
"BYOD" refers to the mobile device trend of "Bring Your Own Device" in the workplace. Some companies have adopted a BYOD policy but most employers fear the data security issues that arise when an employee uses their personal device for company use. How do you strike a balance between ease of use for your staff and protecting sensitive company data? A Mobile Device Management tool is the solution. MDM offers end-to-end management, giving you control over all the mobile devices accessing your company data. It enables a secure and productive working environment for users on the go and delivers a comprehensive set of cross-platform solutions to isolate work data in the BYOD era.
Melissa Iacovino
Ancero
Mount Laurel
(856) 210-5810
Ancero.com
"Staying connected is vital to the success of my business. How do I ensure my network is always up and running in the event of an outage?"
It is important to consider redundancy, resiliency and recycling when evaluating a business continuity plan. Redundancy ensures your network remains connected 24/7/365, and includes a separate data/voice circuit for inbound/outbound communication, a backup multi-purpose server for your database or webserver, and an offsite colocation or cloud-based service for storing critical data backups. Resiliency allows your business to recover quickly to its original state with minimal user intervention. Resiliency permits for faster redirection of online services through DNS failover, dynamic routing for IP networks and maintains critical voice communication through your hosted PBX phone system. Finally, recycling allows for the repurposing of hardware/software/licensing to reduce long-term costs. In conclusion, successful business continuity requires a myriad of services that work together to ensure complete stability over your network.
Adrian Johnson
Line Systems, Inc.
Locations in Voorhees and West Chester, Pa.
(855) 733-1000
LineSystems.com
"What are the advantages of installing a security system at your business?"
Anyone can afford high-quality video surveillance as a measure to safeguard his or her most important assets. Plus there's the benefit of reduced insurance premiums. Many insurance companies offer reduced premiums to those that install a security system, so don't forget to notify them. Discounts can range between 3 and 10 percent. A security system is an important management tool for companies that allows them to monitor employees, assuring correct timekeeping and preventing false worker's comp claims. It also assures professionalism and assists in reviewing deliveries and shipping and receiving of goods. Security systems also protect against vandalism when they are installed outside of the business. Trespassers or thieves are deterred by the system. No advanced deposit is ever required for our work. We specialize in technical and digital IT network systems.
Edward Mendelson
South Jersey CCTV
(609) 910-3111
SouthJerseyCCTV.com
"What is the advantage of using a facilities-based carrier to manage your phone and Internet services?"
When you choose a facilities-based carrier like Xtel Communications, you get a business relationship with a company that's invested in your success as much as their own. The Xtel network—owned and maintained by them—is designed with one goal in mind: providing premium levels of service with maximum network availability. By continually investing in their network, they strive to introduce new relevant services that help their customers run more efficiently and profitably in the evolving world of converging technology.
Liz Sorino
Xtel Communications
Marlton
(800) 438-9835
Xtel.net
"What should a business owner or CEO consider before making any technology decision?"
It isn't always the technology that is the problem. It can be a people or a business process issue. When I get asked to help a business owner purchase new software, the root cause of the problem many times is not the software but that the people were either not trained properly, have old attitudes, or were not part of the original purchase, leading to a requirements mismatch of what is really needed for that task. It can also be due to a lack of operational process. The best advice I always give is to look at the people and process first.
Brad Tornberg
E3 Consulting
Voorhees
(732) 735-6429
E3Help.com
"What new technology will your company offer to the business community this year and how will that benefit consumers?"
ComTec Systems, Inc. is now authorized to resell services from AT&T, one of the leading worldwide providers of IP-based communications services to businesses. As a Platinum Solution Provider in the AT&T Partner Exchange reseller program, ComTec will customize AT&T's VoIP, cloud and IT networking solutions and sell to small to enterprise level companies. "The AT&T Partner Exchange program is exactly what we have been looking for. It's a real game changer for our organization," says Michael Vertolli, CEO of ComTec Systems. "By combining the infrastructure of AT&T and ComTec's 25 years' worth of in-depth engineering expertise and innovation, we are better able to provide the Delaware Valley innovative, customized end-to-end IT solutions." Our VoIP offering in particular provides a feature-rich telephony IP solution that replaces the need for major capital outlays with a more technology-rich and cost-effective option. Customers who took advantage of our free telephony assessment often recognized up to a 30 percent savings.
ComTec has been serving the technology needs of businesses in the southern New Jersey region for almost 25 years. We have designed, installed and serviced carrier services, telecommunications, managed IT network services, cabling, access control, CCTV/surveillance and interactive guest-room solutions for over 2,500 companies.
ComTec Systems, Inc.
Vineland
(800) 622-5532
www.comtecusa.net
Published (and copyrighted) in South Jersey Biz, Volume 3, Issue 9 (September, 2013).
For more info on South Jersey Biz, click here.
To subscribe to South Jersey Biz, click here.
To advertise in South Jersey Biz, click here.