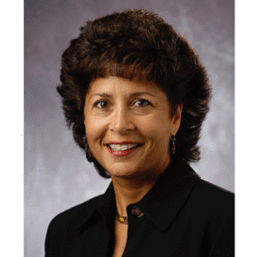 On The Move
Comings, goings, hirings, retirings and more in South Jersey.
Comings and Goings
Joseph W. Devine, FACHE, was named president and CEO of Kennedy University Hospital. A 27-year veteran of the Kennedy organization, Devine will take over as president and CEO of the Kennedy Health System in October, when outgoing Health System President and CEO Martin A. Bieber retires. Devine, a 27-year veteran of Kennedy, had served as the organization's senior vice president of administration since 2006. In that role, he provided leadership in operations, ambulatory services, subsidiary entities, and business growth and development, while overseeing governmental and community relations.
The PNC Financial Services Group, Inc., announced the promotion of Denise Viola-Monahan (pictured) to executive vice president, Corporate Banking, in southern New Jersey, Philadelphia, Wilmington, Del., and northeastern Pennsylvania. In her position, Viola-Monahan is responsible for overseeing relationship managers and PNC's client acquisition and strategic initiatives for middle market companies. Most recently she served as senior vice president within PNC's Corporate Banking group.
Continuum Health Alliance, a Marlton-based company that delivers management services to hospital-based and independent physician groups throughout the region, promoted Todd Mallon to chief financial officer. In addition, the company promoted Christopher Brandt to vice president of applications and William Moser to vice president of human resources. Continuum also hired Robert Trivett as vice president of revenue cycle management and Linda Smith as director of communication and marketing.
Terrence J. Murphy, vice president of client sales at Fiserv, Inc., was elected to a term on the board of directors of South Jersey Federal Credit Union. Murphy, a resident of Medford, has worked at Fiserv, Inc., a leading global provider of information management and electronic commerce systems for the financial services industry, since 1986.
Citizens Bank named Christopher Webb the branch manager of the Citizens Bank in Voorhees. As the branch's "chief customer officer," Webb is responsible for consumer and small business lending, business development, managing branch colleagues and overseeing day-to-day operations at the branch.
Markeim-Chalmers, Inc., a commercial real estate, appraisal and property management firm in the Philadelphia Metropolitan Area, welcomed its newest sales associate, Adam Dembo. A firm intern while in college, Adam recently received his commercial real estate license and is responsible for acquiring new listings, landlord tenant representation and developing new real estate marketing strategies in social media.
Schnader Harrison Segal & Lewis announced that attorneys from boutique complex litigation firm Trujillo Rodriguez & Richards, LLC have joined the firm's Philadelphia and Cherry Hill offices. Partners Ken Trujillo, Lisa J. Rodriguez, Ira Neil Richards and Pedro A. Ramos, along with associates Nicole Miles Acchione and Gary M. Goldstein, joined Schnader effective July 31.
Friedman LLP recently added Lee Shields, CPA, to its partner group. Lee, who joined the firm July 1, will work out of the Marlton office. Shields has over 20 years of public accounting and tax experience.
Dilworth Paxson LLP announced Jerry R. DeSiderato, Matthew Faranda-Diedrich, Katharine Hartman and Gaetano P. Piccirilli were elected to the partnership. DeSiderato focuses his practice in the areas of commercial and financial services litigation. He has handled both the defense and prosecution of claims in state and federal courts throughout Pennsylvania and New Jersey. He is based in the firm's Cherry Hill office, while the other partners will be based in Philadelphia.
National HR, a full-service provider of data driven employee benefits consulting and human resources solutions headquartered in Marlton, welcomed Leann Damico and Mary Minor as the newest members of its team. Prior to joining NationalHR, Damico worked as a claims adjuster and mortgage underwriter for more than 10 years. Most recently, she was with Liberty Mutual Insurance in Marlton. Minor joins NationalHR after spending the past six years with Liberty Mutual Insurance in Marlton as a senior no-fault customer claims representative.
Duly Noted
Vascular surgeon Dr. Charles Dietzek of the Vein & Vascular Institute in Voorhees is set to open up a new location, at 1101 White Horse Road, Suite C, that more than doubles his former location. He's increasing from three exam rooms and one vascular lab to six exam rooms, four procedure rooms and two vasular labs.
Parker McCay Shareholder Elizabeth Garcia was named one of 50 "New Leaders of the Bar" by the New Jersey Law Journal. Garcia, chair of the Labor and Employment Department, is based out of the Mount Laurel office. "New Leaders of the Bar" are under the age of 40 and nominated by their peers. Winners are selected based on qualities such as leadership, expertise, charitable contributions, volunteer work and professional accomplishments.
Maxine R. Colm, of Greenville, Del., who helped engineer the purchase of the grounds upon which the Blackwood Campus of Camden County College has operated for more than 45 years, was recognized by the college with an honorary degree. She also served as a charter member of the college's trustee board as well as the board's chair for 13 years. During her service, she was instrumental in guiding all aspects of campus operations throughout CCC's crucial early years. In recent years, following her retirement from a full-time administrative position with the University of Delaware, Colm renewed her affiliation with the college. She has been working as an associate with the Office of Foundation and Alumni Relations, providing vital help in raising money and cultivating support for college endeavors, for the last few years.
Pennsauken-based Lattice, Inc. announced it has signed two new contracts for installation of its communications platform. Lattice will install its Integrated Corrections Operating Network platform for the police department of Carrollton, Texas, and the Seminole County Jail in Wewoka, Okla. According to the announcement, the proprietary cloud-based application management platform is designed specifically for correctional facilities.
Colliers International announced it represented Endurance Real Estate Group in the lease of a 13,542-square-foot warehouse facility at the Cherry Hill Business Park to Forgotten Boardwalk Brewing, LLC. The site had been occupied by Flying Fish Brewery. Terms of the deal were not disclosed. Forgotten Boardwalk Brewing plans to begin craft brewing in early 2014 and expect to produce 4,500 barrels in its first year.
Evesham Mortgage recently moved into new offices at Plaza 70 in Marlton. The five-year-old mortgage banker hopes to attract walk-in clients from busy Route 70 and the adjacent neighborhoods. The 4,400-square-foot office, which replaces its 2,200-square-foot headquarters on South Maple Street, is in a storefront that had been vacant for more than a year.
Dr. Lawrence Levine, podiatric surgeon and founder of Foot Health Centers, P.A., based in Cherry Hill, with offices throughout southern and central New Jersey and Philadelphia, announced the acquisition of Kauffman Foot & Ankle Specialists in Marlton and Stratford. Doctor Marc B. Kamenitz of Foot Health Centers is now serving patients in both locations, along with Levine. Also serving clients at the Marlton office is Foot Health Centers Doctor Dana M. Canuso, and in Stratford, Foot Health Centers Doctor Jade M. Barnard, D.P.M.
Atrium Executive Center, which offers furnished offices, virtual offices, meeting space and business services, held its grand opening at 2 Tower Center Boulevard, Tower Two in East Brunswick. Mayor David Stahl and representatives from the Middlesex Regional Chamber of Commerce celebrated the opening of the 25,000-square-foot office space with a ribbon cutting ceremony.
Michael S. Simon, a shareholder in the Construction Law Practice Group at Flaster/Greenberg PC, was named in the 2013 Who's Who Legal, the International Who's Who of Business Lawyers, in the category of construction law. This is the eight consecutive year Simon has been recognized and is one of only 12 attorneys in New Jersey to have been listed.
Bancroft, a Haddonfield-based nonprofit and leading provider of specialized services for individuals with autism, brain injuries and other disabilities, has been recognized for its high quality service and commitment to serving community. After an extensive survey of Bancroft programs in southern and central New Jersey, the Commission on Accreditation of Rehabilitation Facilities (CARF) announced a 3-year accreditation for Bancroft's Brain Injury Services programs.
Regional law firm Parker McCay joined forces with the Food Bank of South Jersey to help fight hunger in the region. Over the summer months, the food bank faced a shortage and Parker McCay responded by collecting 477 pounds of food and $275 in donations. The Food Bank of South Jersey helps meet the needs of more than 173,000 people living in communities across Camden, Burlington, Gloucester, and Salem counties.
Maria Pinardo, assistant director of The Bridge at Our Lady of Lourdes Medical Center, a program that addresses the needs of at-risk adolescents in Camden and its surrounding communities, recently traveled to Milan, Italy, as part of the Rotary International District 7640 Group Study Exchange program. During the exchange, teams visited local businesses, government offices and community organizations in the host district, toured historical and cultural sites, stayed with Rotarian host families, and made presentations about their home countries and professions. In particular, Pinardo visited a variety of programs for youth throughout Milan.
Published (and copyrighted) in South Jersey Biz, Volume 3, Issue 8 (August, 2013).
For more info on South Jersey Biz, click here.
To subscribe to South Jersey Biz, click here.
To advertise in South Jersey Biz, click here.