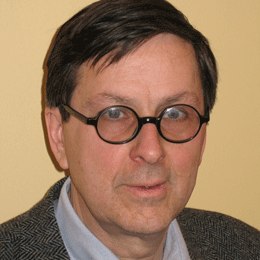 Take 5: Upgrading Your Office Environment
Your workplace should be more than just the place you sit in front of your desk, making phone calls and writing emails all day long. It should be a source of inspiration. That's why, if you ask Regan Young, licensed architect, planner and interior designer with RYEBREAD (Regan Young England Butera; Referendums, Engineering Architecture, Design) in Mount Holly, you have the right to expect your office to work as hard as you do. "And it should not only be productive, but save you money," he says, "and, what the heck, be attractive." The following are Young's tips for how to make it happen.
1. Space. Look at flow, adjacencies and utilization. A more effective interior layout can really increase output. Prioritize, digitize and de-clutter. Moreover, you need to foster teamwork. In the 21st century, the only reason to bring folks together in the same building (be it school, library, religious institution or office) is collaborative interaction.
2. Lighting. Bad lighting causes eyestrain and makes you tired. To avoid glare, go for daylight, not sunlight. Select your fixtures not just by appearance, but also by their photometrics. And it's not just the amount of light and direction that are important; the color temperature also matters.
3. Thermal Comfort. Remember modern heating, cooling and lighting systems not only increase comfort and fresh air (and thus health and productivity), but they can reduce operating costs. Before you spend your cash on systems, however, consider improving the thermal envelope by upgrading roofs, walls, windows and doors to increase insulation and reduce infiltration.
4. Visual Comfort. You'll be surprised how much you can improve employee/customer yield by freshening up the interior environment with new colors, fittings and furnishings. Quality lasts and pays for itself. Color can impact mood. Again, look at your lighting. Pick your finishes, furniture and accessories from a harmonious color palette, and in the actual light that's going to be in your office.
5. Communication. OK, you have your landline, smartphone, Internet, FedEx and maybe even still a fax. But then there's visual communication. Productivity increases when things are easier to find. Better signage and graphics can facilitate exterior/interior traffic and sharpen your profile. Brand your space to match your website and visual identity.
Published (and copyrighted) in South Jersey Biz, Volume 3, Issue 5 (May, 2013).
For more info on South Jersey Biz, click here.
To subscribe to South Jersey Biz, click here.
To advertise in South Jersey Biz, click here.