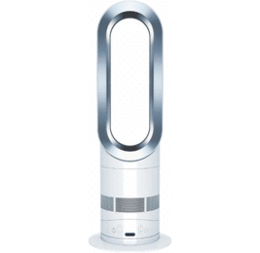 Office Space: May, 2013
Office Supplies: Optimum Comfort
When you spend at least 40 hours a week at the office, it can start to feel as though it's your second home. While we don't recommend spending more time at the office than necessary, these products will bring the creature comforts into your workspace and hopefully make those long hours a bit more enjoyable.
Take a Load Off
This footrest can be tilted and placed easily underneath your desk to make you more relaxed during a busy day. The heavy-duty steel has a non-skid platform to maximize comfort and can be fixed to the appropriate height. Your feet will thank you at the end of the day. 3M Adjustable Footrest, $114
Spin it Around
There's no need to slouch in your chair when you can place your laptop on the new mStand360. This stand makes it easier to show coworkers your work while being able to rotate the base around with ease. The aluminum panel keeps it from overheating and provides stability as the tilt design brings your screen closer to you. mStand360, $59.90
Keep it regulated
Climate control can be difficult in the office, but not with this fan/heater combo that quietly cools or heats the air from your desktop. This energy efficient, bladeless fan also tilts for optimum exposure. Dyson AM05 Hot + Cool Fan Heater (pictured), $395
On the Books: Shaping Up
If you're in search of tips on how to run your workplace, grow the company and shape its future, look no further than our top picks for the latest business book releases.
Turn the Ship Around: A True Story of Turning Followers into Leaders
A former captain of the USS Santa Fe, David Marquet explains how delegating power actually empowers both leaders and their followers. (Portfolio Hardcover, May 2013, $25.95)
The Three Rules: How Exceptional Companies Think
After conducting a survey of 344 companies, Michael E. Raynor and Mumtaz Ahmed discover that what makes a company successful is their adherence to three simple rules. (Portfolio Hardcover, 2013, $29.95)
The Alternative Answer: The Nontraditional Investments That Drive the World's Best-Performing Portfolios
For the first time, Bob Rice examines the alternative investments that have made elite companies so successful and offers the same advice to smaller investors. (Harper Business, May 2013, $27.99)
Published (and copyrighted) in South Jersey Biz, Volume 3, Issue 5 (May, 2013).
For more info on South Jersey Biz, click here.
To subscribe to South Jersey Biz, click here.
To advertise in South Jersey Biz, click here.