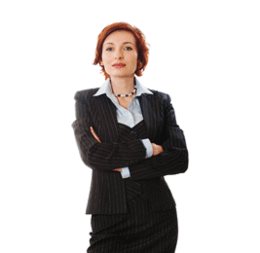 Women to Watch 2013
Today, approximately 10.1 million businesses in the United States are owned by women, employing more than 13 million people and generating $1.9 trillion in sales, according to the Center for Women's Business Research.
The gender gap is improving and that's a powerful fact as women bring a lot to the corporate table. Of course, there's still room for growth.
Luckily, the women we profile in this year's Women to Watch feature are helping set the bar high and inspire all the women who follow in their footsteps.
These 25 women—a combination of business owners as well as top executives and leaders—demonstrate the cream of the crop in our region.
They are women that "do it all," finding time for their high-demand careers, volunteer work, and of course their families.
Lynn Bardowski
Known as the Million Dollar Party Girl, Collingswood's Bardowski got the name when she left the comfort of a successful corporate career and became a multimillion-dollar revenue-generating direct sales entrepreneur. The founder and CEO of Million Dollar Party Girl has 23 years of experience as a direct sales entrepreneur and has become well-known as a national speaker, best-selling author, business coach and radio host. The hardworking mom has successfully mentored and trained thousands of women to envision their business goals and reach their full potential, and she shares her expertise weekly on Million $ Party Girl Talk Radio.
Sue Boyle
As senior manager and program developer, Boyle leads Mount Laurel's GEI Consultants, Inc.'s brownfields and sustainability practice. Boyle is an expert in brownfields, liability management, redevelopment, environmental funding, sustainability and waste management. In addition to Boyle's many publications, she created, managed and continues to serve as a featured instructor for unique programs and courses on the science of brownfields implementation; environmental law and regulation; land use law; and environmental funding. She is a founding member of the Brownfield Coalition of the Northeast and its annual Northeast Sustainable Communities Workshop.
Rhonda S. Costello
As executive vice president/chief retail officer for Republic Bank, Costello is responsible for directing the success of Republic's store network. Additionally, she leads the Cash Management, Consumer Lending, Human Resources, Learning and Development, Facilities, and Marketing teams. Costello joined Republic in 2008, following a successful 23-plus-year career with Commerce/TD Bank, where she held many senior positions. Costello is a member of the Union League of Philadelphia and also serves on committees to raise funds for the American Heart Association.
Mary V. Danielsen
A professional personal historian and public relations consultant, Danielsen began her career in journalism and has worked in communications for 20 years. She launched her Mount Laurel business, Documented Legacy, to help families and organizations record their personal life stories. The company specializes in life story writing and review, audio and video interviews, as well as family heirloom documentation and the facilitation of ethical wills to accompany legal documents. Also an author, her first published military memoir, From The Top Turret, will be released later this year. Most recently, she donated her time to help restore and clean the thousands of photographs that were found within the wreckage of Hurricane Sandy. She helped process more than 3,000 photos, organizing them and scanning them to put online for affected residents to claim.
Gisele DiNatale
Inspired by her daughter Alicia, who passed away at age 17, DiNatale co-founded (with her husband Mario) the Alicia Rose Victorious Foundation (ARVF), a nonprofit charity that creates activities, programs and events that enhance the quality of life for teens with cancer and other life-threatening illnesses. ARVF has established teen centers at hospitals across the country, including locally at the new Virtua Voorhees, and has touched the lives of more than 70,000 critically ill teens and their families. As the Voorhees-based foundation celebrates its 10th anniversary this year, they were also proud to see the Senate pass "Teen Cancer Awareness Week" to be held every January.
Emily Gottschalk
Gottschalk is the founder and CEO of The Garr Group, Inc./TGG Direct, the nation's only 100 percent, female-owned home entertainment distribution company. Founded in 1998 in Cherry Hill, TGG began working with top consumer package goods companies such as Kellogg's, Kraft, and McDonald's, developing unique products centered on well-known children's entertainment. Gottschalk's leadership has made TGG one of the country's leading independent distributors of DVD products in the entertainment category. She also sits on several boards, including Temple Beth Sholom and the Jewish Community Relations Council.
Laura Hart
Hart had been running a commercial property management company when the opportunity of executive director became available at Mount Laurel's Atrium Executive Center. Atrium is known for its furnished offices and cluster suites, meeting spaces, business services and innovative Virtual Offices for the on-the-go executive. Hart's extensive background in finance, human resources and property management aided her in finding unique commercial real estate opportunities to expand Atrium Executive Center's network and presence, which is soon opening its new 27,000-square-foot center in East Brunswick.
Carolyn Heckman
Besides being vice president of community relations for South Jersey Healthcare and Underwood Memorial Hospital and executive director for the South Jersey Healthcare Foundation and Underwood Memorial Hospital Foundation, Heckman holds a number of professional affiliations including the New Jersey Hospital Association, the American Hospital Association, the Association of Healthcare Philanthropy (AHP), and the Association of Fundraising Professionals.
Lynda L. Hinkle, Esq.
Today, Hinkle is the lead attorney/ principal of her eponymous law firm—Law Offices of Lynda L. Hinkle, LLC in Blackwood, Marlton and Woodbury—but before practicing law, she worked for a Congressman, operated a writing business, and even taught high school and community college. Hinkle is active in her church and community including fundraising for Big Brothers Big Sisters of Burlington, Camden & Gloucester Counties, participating in the mock trial program for local high school students, and is an actively involved alumni at Rutgers School of Law. She also serves as founding editor for the MP Journal, an online, international peer-reviewed feminist academic journal.
Terri Merlino
As senior vice president of credit risk and operational effectiveness at PHH Mortgage in Mount Laurel, Merlino is responsible for fostering a risk-aware culture through her leadership of all aspects of credit risk management. Merlino also heads up the Operational Effectiveness team, focusing on process improvement and operational risk companywide. Her 19-year career at PHH includes various leadership roles and she is a recipient of the PHH Woman of Excellence Award. Merlino also currently serves as president of the South Jersey Region Board of Advisors. As a cancer survivor, Merlino is also the board president of the American Cancer Society of Southern New Jersey and serves on the board of directors of the society's Eastern Division.
Susan Nelson
As senior vice president at Association Headquarters in Mount Laurel, an association management company, Nelson oversees the executive management services department that includes all of the executive directors and their support staff. She also serves as the executive vice president of the American Society of Transplantation (AST), and was the recipient of the first AST Distinguished Service Award in recognition of her contributions and dedication to the society. She has more than 24 years of experience in association management, specifically in the nonprofit/health care industry.
Lynn Pechinski
With more than 30 years of experience working for Fortune 500 companies, Pechinski, president of 1st Straw Marketing in Medford, is a results-driven, well-connected marketing pro. Her specialties are lead generation, branding, copywriting, design, promotional programs, and helping businesses get found online. Pechinski has volunteered on the board of the National Association of Women Business Owners (NAWBO) South Jersey and received an Honorable Mention for the 2011Enterprising Women of the Year Award as well as the 2012 Glass Ceiling Award.
Cathi Rendfrey
For the past 21 years, Rendfrey has implemented programs through the Women's Opportunity Center (WOC) at the YMCA of Burlington & Camden Counties, where she serves as director, in order to assist more than 3,000 displaced women—half of whom are in domestic violence situations. WOC provides a broad spectrum of comprehensive free services including counseling, support groups, legal, education, and more. Under the umbrella of the WOC, Rendfrey secured and implemented a successful Deployed Military Grant that ensured distribution of $450,000 in emergency funding to assist spouses and families of deployed military personnel in New Jersey. For her work, she received the Women's Advocate of the Year award from the South Jersey chapter of the National Association of Women Business Owners in 2012.
Elizabeth A. Ryan, Esq.
Ryan is president and CEO of the Princeton-based New Jersey Hospital Association (NJHA), a not-for-profit trade association representing New Jersey's hospitals and other health care providers that provides leadership on quality and patient safety, education and advocacy. As CEO, Ryan oversees NJHA, Health Research and Educational Trust of New Jersey, a not-for-profit affiliate that promotes continuing patient safety, quality improvement education, and research; and the for-profit Healthcare Business Solutions, which provides group purchasing and other business solutions for health care providers.
Valerie B. Traoré
As the CEO of Food Bank of South Jersey in Pennsauken, Traoré has the overall responsibility for the strategic, programmatic, financial and management operations of the $11 million nonprofit organization. Since her arrival in 2006, Traoré has tripled the organization's revenue base, tripled its offering of programs and other services, led the organization through a successful capital campaign, and raised its efficiency rating to the highest level of Four Stars via Charity Navigator. The Food Bank is currently in the midst of a 20,000-square-foot expansion, and has garnered a lot of press lately thanks to innovative thinking such as branding Just Peachy Salsa, a project in which The Food Bank has rescued bruised peaches, bottling them into a salsa that can be sold in local stores to benefit food bank initiatives.
Linda A. Carrick, Ph.D., RN, CNAA
Senior Vice President for Patient Care Services and Chief Nursing Officer, Kennedy Health System
With more than 35 years of experience in nursing and health care, Linda Carrick has held numerous academic and leadership positions. Prior to joining Kennedy Health System, Carrick served as director of health care/nursing administration and health leadership at the University of Pennsylvania Graduate School. In her current role, Carrick oversees Kennedy's Department of Nursing at its three acute care hospitals, in Cherry Hill, Stratford and Washington Township, and numerous ambulatory facilities. She says this job has brought her "home." "I grew up in South Jersey, but ironically most of my career has been in Pennsylvania," she says. "Being back in South Jersey drives me. I believe people deserve great health care within their own community."
As a health care leader, Carrick believes in creating an environment where clinicians can practice truly high-quality care—the result being good patient outcomes. In fact, Kennedy University Hospital was ranked in the top 18 percent nationally for their "High Quality Outcomes" by the Joint Commission. Carrick says she's incredibly proud of that fact, as well as the implementation of the new neurosurgical program. She's also passionate about mentoring up-and-coming leaders and of course about her family. Her son is currently a first-year medical student at Jefferson. Adds Carrick: "We have a lot of good health care debates on the weekends."
Suzanne Chiavari
Vice President of Engineering, New Jersey American Water
As the vice president of engineering for New Jersey's largest water utility, based in Voorhees, Suzanne Chiavari has moved through the ranks of American Water since she first joined the team in 1990. A registered professional engineer in both New Jersey and Pennsylvania, Chiavari is also a member of the American Water Works Association, the American Society of Civil Engineers, and the Society of Women Engineers. She says she was always drawn to science from an early age. "Then in college, I found that environmental engineering was a way to apply scientific concepts to real-world problems," she adds.
Last year, Chiavari was awarded Drexel University's (her alma mater) College of Engineering Circle of Distinction Award. Considering the university is so well-known for its engineering tradition, Chiavari considers her selection a "true honor." She also sits on several committees, including an infrastructure working group for the American Water Works Association, an international nonprofit educational association dedicated to safe water. And she has several professional affiliations. Chiavari says she manages it all with a supportive family and is driven by a passion for delivering clean water to our communities.
Patricia Claghorn
Dean of Business, Gloucester County College
As a human resources executive by trade, Patricia Claghorn has worked for two major companies, the most recent being the director of staffing for Trump Hotels and Casino Resorts. That background of working with people and partnering with businesses continues to serve her well for her current role in helping students find the pathways to their future. "Every day I get to help students find their way—and that's my most important career accomplishment," says Claghorn, who has been with Gloucester County College, based in Sewell, for nine years now. "My job is to make students' problems easier and help them get from the academic world to their next step in life."
In the same way, Claghorn considers supporting her own two children as they earn their degrees one of her most important roles. "It's really the same job, just more personal," she admits. "My children are my teachers because through them, I've learned how to help other students."
Claghorn has been involved in numerous projects at GCC, but her role in coordinating the Gloucester County College Women in Technology Fair, which hosts junior high school female scholars who learn about science, technology and engineering careers, has been one of her favorites. It's just one of many ways she's helping guide tomorrow's leaders.
Ann (Teddy) Thomas
Executive Director, Ronald McDonald House of Southern New Jersey
Teddy Thomas was in the midst of taking some time off from her banking career after having her third child when her neighbor—a pediatric oncologist with The Children's Hospital of Philadelphia (CHOP)—told her he was moving over to Cooper to start a pediatric oncology program and needed her help in launching a South Jersey Ronald McDonald House. Thirty years later, Thomas still serves as executive director of the Camden-based "House" she helped found.
By providing a "home-away-from-home" for families whose children are being treated at nearby hospitals for critical illness or traumatic injuries, the Ronald McDonald House of Southern New Jersey helps more than 800 families a year. Thomas says meeting the families, volunteers and donors is the best part of her job. "I meet someone new every day," she says. "I feel so fortunate that my children and grandchildren are all healthy and I see other children and families that aren't as lucky.
But I can make their day a little better by what our charity offers. Even if they had a bad medical day, we are able to make their difficult situation better by giving them a place to stay, a warm meal, and a little toy. Some of the simpler pleasures can make a difficult time a little more bearable."
Kim Fortunato
Director of the Campbell Soup Company's Campbell Healthy Communities Program
The perspectives that Kim Fortunato learned growing up with a disabled sister made her destined to be in a position to help others. "I was in a role of responsibility from a young age and was made aware of the fact that people with differences weren't always treated equally," shares Fortunato. "So I not only became more accepting and also protective of those with differences, but also had a drive to focus on issues of social justice."
That led Fortunato to law school and then into the nonprofit sector where she served as president of Operation Warm, which provides new winter coats to children in need. Today, she leads the Campbell Soup Company's Healthy Communities Program, a 10-year, $10 million investment to reduce the 40 percent childhood obesity rate and hunger in Camden's children by half. She's incredibly proud of the impact the program is already having in the city and hopes it will lay the foundation for similar programs in other Campbell communities. "The program is only in its second year and we have so many amazing community partners that our total investment already exceeded $2.1 million, and we are truly beginning to make a difference to Camden residents," says Fortunato. "It's been a powerful experience for me."
Deborah A. Hays
Partner, Archer & Greiner
Deborah Hays always had a strong drive to solve problems and help others, so she originally pursued a career in medicine. But after a few months in medical school, she realized her true passion was being an advocate for others, and so she decided to enroll in law school instead. Today, Hays has more than two decades' experience in corporate finance law and routinely handles transactions exceeding $100 million in value for clients that include major national banks and financial institutions, as well as companies in the manufacturing, retail and service industries. But Hays, who works out of Archer & Greiner's Haddonfield office, has also found a way to be an advocate for others in her involvement in numerous civic and charitable organizations. Among many roles, Hays has served as a Girl Scout troop leader for more than 22 years with her three daughters and has been a service unit manager for the local Girl Scout Council for more than 20 years. Her advice to young women looking to be future leaders? "Always look for opportunity in every situation—no matter how daunting or frustrating the circumstances may be," she says. "Leaders are individuals who see possibilities when others see only problems."
Jocelyn Mitchell-Williams
MD, Ph.D., Dean for Diversity and Community Affairs of Cooper Medical School of Rowan University
Being dean for Diversity and Community Affairs at the new Cooper Medical School of Rowan University in Camden is a good fit for Dr. Jocelyn Mitchell-Williams, who has always made service to her community a top priority. When asked why her local volunteer work is so important to her, she answers simply: "Why shouldn't it be? It should be important to everyone."
The numerous volunteer roles that Mitchell-Williams has held on top of her career at Rowan (and 15 years experience with Cooper University Hospital as an OB/GYN) include involvement with Trinity Episcopal Church and the Moorestown Theater Company. She also serves as director of prenatal programs for Camden Coalition of Healthcare Providers, works with Volunteers of America, and more. Mitchell-Williams says her favorite volunteer opportunity is going to inner-city elementary schools and teaching kids about science and medicine. "There's nothing like seeing their faces light up when you start talking to them," she says.
But of all her prestigious roles, Mitchell-Williams is quick to say that being a mom has been her greatest of all. The mother of four (and wife of Action News' Rick Williams) says that raising good kids has been her proudest accomplishment.
Liza L. Wolf
Chief Legal Counsel & Executive Vice President, Blue Sky Power
As Camden-based Blue Sky Power's chief legal officer and EVP, Liza Wolf applies her substantial experience in energy and project finance fields, as well as more than 20 years of experience in large national andinternational law firms. Through the years, she has provided government relations services to her clients, including legislative and executive branch advocacy and assistance with government funding programs. Earlier in her career, she worked for a member of the United States House of Representatives and the former commissioner of the New York Department of Environmental Conservation. Wolf was also the founder and vice president of New Jersey Women in Public Finance.
While Wolf always knew she wanted to be a lawyer, she learned early on that she did not want to litigate. She views herself as a consensus builder and team player, and says public and project finance was the perfect niche for her. "What I love most about my job is that it enables me to professionally pursue one of my personal goals--to share responsibility in repairing the world and leaving it a better place for my children." Jill Michal
President and CEO of United Way of Greater Philadelphia and Southern New Jersey
When Jill Michal began her career with Arthur Andersen LLP almost 20 years ago, she never would have guessed that she'd ultimately wind up running a nonprofit organization. But Michal says that early on with the firm, she began focusing on nonprofits, making her transition to United Way in 2001 a "natural step." During the next 10 years with United Way, Michal held a number of titles, ultimately accepting the CEO job in 2008 when her predecessor stepped down. Though she always said she'd "do anything" for the nonprofit she had grown to love, she admits she never saw herself in the CEO role. As a mother of two young children, Michal was worried about burn-out. But after doing the job for four months it was obvious that she was "bringing more home to her family as opposed to having nothing left."
"That was my biggest criteria for the job—ensuring that it wouldn't drain me and that I'd have energy left for my family," says Michal. "I was surprised to learn it energized me in a way I never saw coming. I love my job and it has made me a better person. I feel very lucky that I do something that makes me happy and that still leaves me with the passion to be there for my family."
As CEO, Michal not only spearheads the organization's efforts to create real change in local communities, ensuring children succeed in school and families are financially stable and in good health, but she helped oversee the merger of seven United Way chapters in 2012 to form the collective United Way of Greater Philadelphia and Southern New Jersey—giving the organization the ability to engage more donors and volunteers.
Angela Snyder
CEO and Vice Chairwoman, Fulton Bank of New Jersey
In her executive role, Angela Snyder is responsible for the strategic direction and growth of the Mount Laurel-based bank, which has assets of $3.5 billion and operates 73 branches throughout the state. Snyder has more than 20 years of experience in the financial services industry—a field she was drawn to during her time at St. Joseph's University. "As a finance major, I took a course titled Money and Banking which piqued my interest in learning more about the industry," she recalls. In late 2011, Snyder helped oversee the merger of The Bank, where she served as CEO, with sister company Skylands Community Bank, which also fell under the umbrella of Fulton Financial Corp. The new combined company—Fulton Bank of New Jersey—is better able to service customers across the state.
Snyder has earned a long list of accomplishments through the years and was just recently named a 2013 Women of Distinction honoree by the Girl Scouts of Central & Southern New Jersey. She serves several area nonprofits, including as a board member and trustee for Our Lady of Lourdes Foundation, and was recently appointed as a ­director to the New Jersey Bankers Association. She considers her biggest professional accomplishment becoming the CEO of Fulton Bank and calls her biggest personal accomplishment beating breast cancer. And while she is passionate about her career and comes at it with a "high level of energy," she says there is nothing she loves more than spending time with her family—particularly at the Jersey Shore.
Published (and copyrighted) in South Jersey Biz, Volume 2, Issue 2 (February, 2013).
For more info on South Jersey Biz, click here.
To subscribe to South Jersey Biz, click here.
To advertise in South Jersey Biz, click here.