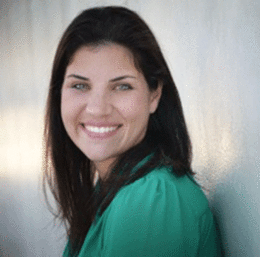 How to Be a More Productive Working Mom
Take 5: How to Be a More Productive Working Mom
Like those featured in our Women to Watch list, Lainee Beigel is a success in more ways than one. She's a consultant with her Cherry Hill company Career Esquire, which she started after several years of practicing law and then making the move to the insurance industry—currently for Zurich North America. She noticed how many people were coming to her for advice, so she began her company, offering everything from assistance with networking to long-term career goals for people looking for alternative careers in law. At the end of the day, she comes home to her husband, 3-and-a-half-year-old daughter and 13-month-old son—which is why Beigel tends to focus on achieving work/life balance. Here, she shares some of her own simple productivity tips for working moms—though they could benefit anyone.
1 Online Grocery Shopping. Going to the supermarket is a chore that eats away at precious spare time. If you happen to have an hour to yourself, walking the grocery aisles with two screaming children in tow is not the best utilization of your time. I personally use ShopRite from home, but many other supermarkets offer a similar service. The best part is that you don't even have to get out of the car.
2 Just say "no." Whether it's organizing a fundraiser, being part of a committee, or volunteering to serve hot lunch at my daughter's school, I will typically always say yes. However, taking on these extra activities often creates extra stress. I truly believe that part of being a successful working mom is being able to acknowledge when you have too much on your plate, and politely decline.
3 Prep the night before. Make lunches and pick out the kids' clothes the night before. Please note that this will not save you from the spilling of orange juice as you walk out the door or the last-minute diaper change. The good news is that you may have approximately one extra minute to sip your coffee before it's time to start your workday.
4 Make lists. The minute I think of anything I need to buy or a phone call I never returned, I write it down. There are too many things to remember in a day, and if they are not written down, they are fleeting. I also secretly love crossing things off my "to-do" list, as it leaves me with a strong sense of accomplishment (as if being a working mom isn't accomplishment enough).
5 Find a support system. When you are a working mom, a support system is key. Whether it's a member of your family or a good friend, it is so important to have someone you can count on in a bind.
Published (and copyrighted) in South Jersey Biz, Volume 2, Issue 2 (February, 2013).
For more info on South Jersey Biz, click here.
To subscribe to South Jersey Biz, click here.
To advertise in South Jersey Biz, click here.