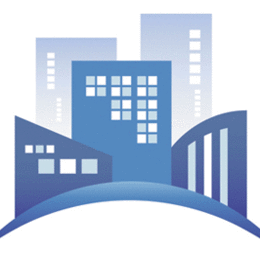 Real Estate Q&A
While the market is showing signs of improvement, it's still hard to navigate your way through it without the proper guidance of knowledgeable experts who can provide answers to a number of questions ranging from hiring property managers to buying title insurance, and even just what to do to ensure your home makes a better first impression. Here, our area professionals offer their advice to get you started.
"I was under the impression when you purchase property, business, investment, home, or any real estate, you obtain title insurance at the time of closing; I am refinancing some properties and have to buy title insurance again. Why?"
When you purchase real estate and obtain a mortgage, the lender requires title insurance. After closing, two policies are issued. 1) An Owner's Policy: This policy remains in effect during the time you or your heirs own the property. 2) A Lender's Policy. This policy remains in effect until the mortgage is satisfied. Refinancing your mortgage requires a new lender's policy to insure the new loan/lender. The status of the owner's policy does not change. Note: Title insurance premiums/fees are strictly regulated in the state of New Jersey by the Insurance and Banking Commission. For any real estate-related questions regarding title insurance, contact Diane Ridgway.
Diane Ridgway
Surety Title Corporation
Marlton
(856) 988-8900
Surety-Title.com
"What are the most significant advantages to hiring professional property management?"
Many people want rental properties as investments but are afraid that managing will take so much time that they won't be able to concentrate on their own job/life. In addition, individual landlords are not familiar with industry standards and find themselves being taken advantage of by a tenant. A professional property manager understands what it takes to obtain good tenants while maintaining the property. They are familiar with the legal issues of rentals and can keenly assess circumstances as they arise. With monthly reports being given, the daily concerns are removed from the owners' attention and thus have the benefit of owning the investment without the hassles.
Dave Gorham
NJ Realty Solutions, LLC
Audubon
(856) 547-4700
NJRealtySolutions.com
"How can I sell my home and make it more marketable to compete with all of the short sale and foreclosed listings?"
In this market, there are a tremendous number of homes available for sale. Buyers will purchase the home that has the highest perceived value to them. Small details and first impressions make a big difference. Easy fixes such as paint, carpet cleaning and stretching, landscaping, and brightening the rooms with plenty of light will have a positive impact on the price received and time on the market. Make sure the home looks great, smells great, and is free of clutter. Part of the added value of services that I offer is to make room-by-room recommendations to eliminate potential buyer objections before the home is listed for sale. You can find additional selling and buying tips at their website, SouthJerseyRealEstateExpert.com.
Joseph "Greg" Damone
Re/Max Preferrred
Sewell
Office: (856) 589-4848
Cell: (856) 313-8984
SouthJerseyRealEstateExpert.com
"If a neighbor's tree falls on your property, whose homeowners insurance is responsible for its removal?"
Fortunately, no one is held liable for acts of nature. If a tree fell on your house, whether from your yard or some other yard due to a natural occurrence, you should be covered under your own homeowners policy for the damage. The only exception would be in the case of negligence, where a tree was dead, and it was clear it needed to be removed or it would cause damage. Then the neighbor could be held liable for the damage.
Floyd C Reynolds III, CIC
Allstate
Marlton
(856) 810-0203
AllstateAgencies.com/FReynoldsIII
"What is the advantage of hiring a professional landscape company for your commercial property?"
First impressions are very important when marketing any property, but especially if you are attempting to sell or lease a commercial property of any type. How your business looks from the street can speak volumes about your image. Working with a professional will help create and maintain the exterior look, while improving the value and appeal of the property. A professional attends to grounds maintenance and irrigation systems, and automatically handles removal of snow and ice services, keeping your property inviting and ready for business. Plus, it ensures the safety of your tenants.
Dave Feast
Elite Landscaping
Berlin
(856) 753-1944
EliteLandscaping.com
"Can I apply for a loan before I find a property to purchase?"
Absolutely, and I recommend that you speak with a licensed mortgage loan originator before even looking at a property. It is important for customers to understand what they can afford before they start looking at potential properties that might not fall within their budget. A lot of times, homebuyers forget about the 'other' parts of buying a home— appliances, home furnishings, decor, etc.—and those things add up fast. So work with a licensed and experienced mortgage originator as early as possible in the process.
"What are the advantages of using a 203k Rehab loan over a traditional mortgage?"
FHA 203k Rehab loans allow buyers and homeowners the ability to roll the cost of renovations into their mortgage at a low down payment with low interest. This allows customers to include things such as roofs, kitchens, additions, appliances and carpeting—basically anything into the mortgage and thus keeping more money in their pockets. It also allows customers to create their very own dream home and create instant equity in a lot of instances.
Jeff Onofrio
AnnieMac Home Mortgage
Mount Laurel
Office: (856) 505-6717
Cell: (609) 217-9409
AnnieMac203KLending.com
"What are some tips on negotiation?"
The more you know about a seller's motivation, the stronger the negotiating position is. For example, a buyer or seller who must move quickly due to a job transfer may be amenable to a reasonable price with a speedy escrow. Other motivations include divorce, schools or lifestyle changes. Remember that the listing price is what the seller would like to receive but he/she is expecting some negotiation. Before making an offer, ask your realtor to provide recent sale prices of comparable homes in the neighborhood. This will provide a guideline for value. An experienced realtor can help you to determine what offer would be well received and what is so offensive that the negotiations would terminate before they even get started. Hire an agent who is an experienced negotiator and who will make every effort to allow a buyer and seller to come together with a 'fair' sale on both sides.
Nancy Schumacher Stevens
Re/Max Power Central
Medford
(609) 519-0076
PowerCentralRealty.com
Published (and copyrighted) in South Jersey Biz, Volume 2, Issue 2 (February, 2013).
For more info on South Jersey Biz, click here.
To subscribe to South Jersey Biz, click here.
To advertise in South Jersey Biz, click here.