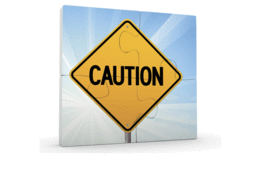 2013 Business Forecast: A Changing Perspective
While there isn't exactly a rebound expected this year, local experts seem to agree on one thing: The glass isn't half empty.
With the election over and a fall over the dreaded "fiscal cliff" at least temporarily averted, 2013 is beginning with a bit more clarity than this past year did. Still, some of that unwanted uncertainty remains—such as what exactly will happen with the nation's growing debt. Coupled with the fact that many companies took a beating during the recession, South Jersey businesses seem to be focusing on cautious optimism for this new year. In our research for our annual business forecast to kickstart the new year, we found it's true that business does seem to be picking up, and there appears to be some room for growth. Still, many businesses are choosing to take it slow.
"I would definitely say there's already a lot more optimism this year," asserts Achim Neumann, president of A. Neumann & Associates in Atlantic Highlands. "That's certainly related to eliminating some of those big uncertainties in Washington. Now that the fiscal cliff issue has been removed from the forefront of our attention, I think we'll see more activity in business and, when we talk to business owners, we are definitely hearing more of an optimistic approach. I think everyone recognizes that taxes will ultimately go up, but it was that uncertainty of exactly what was going to happen that was the biggest impediment."
Cautious confidence
Although most businesses held off from growing in 2012, largely related to the uncertainty they felt coming out of Washington, the truth is that most businesses didn't downsize either. They "held their own." And many saw that as a good thing after having to cut back in previous years. Whether or not businesses will grow in 2013 still remains somewhat uncertain, but most agree that businesses won't need to downsize anymore—which is a good thing, as many are already operating as lean as possible and have no more room for cuts.
Stan Molotsky, president and CEO of SHM Financial Group in Voorhees, agrees that this year, we'll continue to see businesses holding firm—not downsizing, but not particularly growing either. He links at least some of it back to what's happening in D.C. "There's definitely still some confusion and concern coming out of Washington regarding tax structure and the growing debt. That uncertainty makes it very difficult for businesses to be very aggressive," says Molotsky. "But we do find our clients are cautiously optimistic. The glass is half full, not empty, and there has been some good news. The fact a decision on the fiscal cliff has been made has brought some enthusiasm, though I think it's temporary, as we don't know about the long term. So while things are looking better, I don't see anyone rushing to make any big moves either."
Ted Massaro, chartered financial consultant with M Financial Planning Services in Marlton, agrees. "Most business owners I talk to are anticipating higher sales and revenue in the new year; economic indicators and consumer confidence seem to indicate a cautious confidence," he says. "However, the lessons of the last few years were hard-learned so I think that cutting corners is still going to be a front-of-mind [issue] for many decision-makers, as evidenced by business purchases not quite picking up yet."
But the growing national debt and lingering uncertainty about the long-term resolution of the tax issue is still on business owners' minds and is definitely affecting decisions. "The major issue that is making businesses cautious is the debt that we keep building up in this country," says Robert E. Biddle Jr., principal with Bowman & Company, LLP in Voorhees. "That scares a lot of people. We're at the ceiling now and I think as part of this fiscal cliff compromise, the ceiling is being lifted a bit, which only increases debt. If that doesn't worry business owners, it should."
Many believe that all of this has a direct impact on borrowing and lending. As business owners watch our national debt build, they start to think more closely about their own debt, suggests Biddle. "I definitely think businesses are concerned and aren't borrowing as much as they used to," he says. "It's partially that banks aren't lending like they used to, but the concern over our country's debt is also making businesses more cautious. We simply can't keep spending more than we're taking in. It will eventually cause an increase in taxes and both businesses and individuals are going to have to pay for that."
Where's the growth?
Although business has been flat in many areas, there have been certain sectors seeing growth, and that's offering hope to many in the region. Dennis Williams, MBA, MHRM, center dean for DeVry University in Cherry Hill, says the economy is rebounding in specific areas such as technology and engineering. "Those businesses that align themselves with industries that are growing will be positioned to do well as the economy continues to improve," he says. "While some businesses have downsized, the economy has caused many organizations to look at ways to improve operational efficiencies by lowering costs in real estate, technology and travel. In 2013, I believe we will continue to see businesses hold their own and drive innovation. They will continue to look for ways to save costs while retaining their most talented employees."
Specifically in South Jersey, Massaro says that "eds and meds" is a hot topic. "Education and medicine centers continue to grow in a robust fashion as we see partnerships between schools and medical centers bring more jobs to the region," he says.
At the forefront of that trend is Rowan University and the 2012 opening of the Cooper Medical School of Rowan University and Rutgers University's new relationship with UMDNJ.
Based on sheer demographics alone, there is also room for growth in the elder care market, adds Massaro. There are 10,000 people turning 65 every day. "That's partly why we're seeing a ramp up in assisted living, elder care and senior care communities," says Massaro.
Still, when it comes to the medical profession, many believe it is poised for major changes in the future. That could put some professionals in a state of flux. Stanton L. Meltzer, CPA, ABV, CFF, partner with Gold Gerstein Group, LLC in Moorestown, says the feedback he is getting has to do with the consolidation going on not only in the region but on a nationwide basis. Family practices and specialty practices are being acquired by hospitals and other big health care groups, or hospitals are forming their own network of outside primary care providers. Think Advocare, Lourdes Medical Associates, Kennedy Health Alliance, etc.
"Specialty practices are consolidating into big groups not so much to cut cost but to have more negotiating power," says Meltzer. "I predict that in the future, there will no longer be individual medical practices because they will either be part of a large group or hospital system. There's certainly a lot of change on the horizon in this field."
A time to hire?
Many of the unemployed in South Jersey are hoping that 2013 is the year more businesses will be hiring, but a true surge is unlikely with so many businesses still waiting to see what the future holds. Though unemployment rates are slowly dropping—the national rate currently stands at approximately 7.9 percent—most believe those numbers are not a true reflection of an improving job market but instead reflect the fact that many individuals simply stopped looking for work or retired early.
Plus, the unemployment rate in New Jersey is still around 9.6 percent, though it dropped in November from 9.7. Unemployment in our tri-county area remains at 8.7 for Burlington, 10 for Camden, and 9.5 for Gloucester.
Massaro points out that while surveys are indicating approximately eight percent of New Jersey companies plan to hire in 2013, he's not confident this is the end of high unemployment in the region. "While businesses may be more confident and showing an interest in hiring, I believe the fiscal cliff debacle shook the confidence of owners and investors and will ultimately be a setback," he says. "It will be a slow climb to low unemployment numbers."
With some sectors like medicine and engineering seeing growth, those industries may be the ones experiencing more hiring this year. However, those jobs are highly specialized and that likely won't make a dramatic change on unemployment numbers. Gary Shickora, managing director of Northwestern Mutual in Mount Laurel, says he doesn't think the 2013 job market will be all that different than it was 2012. "I do hear that more service-oriented jobs are available, but it's often hard for graduates to take those kinds of jobs," he says. "I interview for our firm here and, while we have some pretty big growth plans for 2013, from talking to graduates during interviews, it doesn't seem that growth is consistent across the board. They're reporting that most companies are not doing a lot of hiring." And like last year, the issue remains that it's not only young college grads looking for work, but also older workers who have been laid off from existing jobs. The fact remains that job market competition has changed.
"In talking to clientele and people I know, the ongoing issue is the fact that individuals in their 40s, 50s and 60s have been laid off from long-term jobs and aren't able to find an equivalent position," shares Meltzer. "If they are able to get a new job, it's at a much lower salary range. When it comes to hiring, it seems companies are generally looking to replace higher-paid, older workers with lower-paid, younger workers. They may have less experience, but they have more energy and will accept lower pay. That's a real turnaround from where things stood 10 or 20 years ago."
With fewer jobs available for the well-qualified older worker, some individuals—who are financially capable of doing so—are opting to start their own business. Frank Keith, the founding director of The Incubators at Burlington County College, part of the New Jersey Business Incubation Network (NJBIN), says that from an incubator manager's standpoint, he's seeing more company formations happening among the mature workforce. "What's different about these new company formations versus those from the 2000 era is that it's not young grads but rather members of the experienced workforce who have been laid off and decided to start their own business as opposed to looking for new work," explains Keith. "We started seeing this phenomenon in the Burlington County incubators over the summer."
He adds that these individuals are typically coming out of large organizations such as IBM, Johnson & Johnson, Cushman & Wakefield, Lockheed Martin and the like, people "who may have recognized a market need when employed but, for various reasons, their former employer had elected not to pursue that need. So they form a new company focused on that market need."
Challenges from Sandy
Small business owners have always said that New Jersey is a difficult place to do business because of high taxes. But another major issue that's also affecting New Jersey business this year is Superstorm Sandy. Neumann calls the aftermath and recovery from Sandy a "challenge that is still coming into play for business. … That's a pretty significant issue. Of course, it's a regional macroeconomic issue but it's still something that needs to be dealt with."
The latest estimates put New Jersey property and business losses from the hurricane at a staggering $36-plus billion.
Massaro agrees. "Superstorm Sandy is still an issue to be considered," he says. "Unemployment claims upticked after many lost their jobs following the storm. However, on the flipside, we may see the construction field adding workers as rebuilding ramps up. As we look forward, there are issues to consider. Do we need to address utility infrastructure or building codes for Shore towns? These are questions that will only become apparent over time."
Hope for a brighter future
While things haven't turned around as much as many business owners might have hoped, there are still many reasons to be optimistic about 2013. Although most agree that businesses are still being cautious about making big decisions, there are some area businesses that are gaining momentum. "With a more optimistic view for the future, I do think that employment will ultimately increase, even if not right away," says Neumann. "By now, everyone knows that we're not going to get back to the way things were in 2007; so, going forward, people need to decide how they want to proceed. Some are stepping up and wanting to sell their business. Everyone is finding what will be best for their own business in this new market."
As we look ahead into what many are calling the "new norm," businesses are learning to adapt to the way things are now. "You can't do what you did in the past," adds Molotsky. "Business owners just have to accept that times have changed and the financial and business decisions you made in the past might not work for you anymore. Everyone is adapting and that's good because there are still opportunities out there."
Molotsky says it's not all doom and gloom—there are still businesses doing exceptionally well, even in this new marketplace, such as eds and meds. And though the unemployment numbers still exist and many business owners will never get back to "the way things were" pre-recession, the truth is that many are still doing well.
"If you look at the numbers, 90 percent of people are still working," says Molotsky, though acknowledging 10 percent is significant. "Yes, we'd all like to see that number get even higher, but we should remember that the large majority is still employed. And if you go out on a Saturday night, you still find it difficult to get a reservation at your favorite restaurant if you don't call well ahead. The malls are still crowded and people are still spending money. To me, that shows that things aren't as depressing as some may think and there's definitely room to be optimistic about the future."
Published (and copyrighted) in South Jersey Biz, Volume 2, Issue 1 (January, 2013).
For more info on South Jersey Biz, click here.
To subscribe to South Jersey Biz, click here.
To advertise in South Jersey Biz, click here.