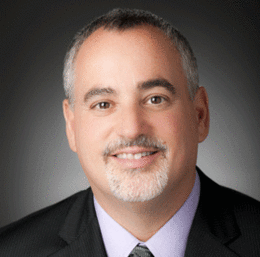 Take 5: What makes a good landlord?
It's true: Not every landlord is the same, and not every property manager lives up to expectations. But "good landlords" are worth searching for. For K.C. Isdaner, chief operating officer with Mount Laurel-based real estate leasing company The Bloom Organization, developing long-term tenant relationships is an important issue, and so this month, he offers five examples of what makes a good landlord.
1. Stability. A landlord's stability is important. Far too many property owners don't have the capital needed for proper building maintenance both inside and out. Financial stability, or often the deficiency of it, can directly impact tenants. Without adequate equity, owners will not have the proper resources to enhance and maintain their buildings. From leasing arrangements to move-in coordination, and throughout occupancy, tenants benefit from a continuity of service. By offering comprehensive services in-house, Bloom has established a relationship that results in a retention rate of 90 percent and vacancies less than the industry average.
2. Have plenty of resources. The Bloom team includes leasing representatives, property managers, an in-house architect and full accounting staff. In the field, experts in carpentry, HVAC, landscaping and other trade professionals are all full-time employees as well. Together, tenants receive personalized service and insights on a regular basis.
3. Have a strong knowledge of the area. Establish a focus on a specific geographic area, which helps further an understanding of the specific marketplace. A good landlord should have a strong awareness of quality construction and knowledge in areas important for business—location, accessibility, ceiling heights, loading areas, parking, etc. This includes each building's physicality. For example, with 90 percent of their office and industrial properties built by its in-house team, Bloom's expertise enhances tenants' trust in the building itself.
4. Be receptive to needs. Most of all, being responsive is key to handling tenant needs and requests, such as taking a proactive approach to long-term building enhancements and on-going maintenance.
5. Communication is key. In the end, open communication is one of the roots of a landlord's success. Says Isdaner, "Just as seasons change, so do the needs of tenants. We are dedicated to staying on the forefront – not only reacting to needs but also creating positive changes that improves the buildings and our community as a whole."
Published (and copyrighted) in South Jersey Biz, Volume 2, Issue 12 (December, 2012).
For more info on South Jersey Biz, click here.
To subscribe to South Jersey Biz, click here.
To advertise in South Jersey Biz, click here.