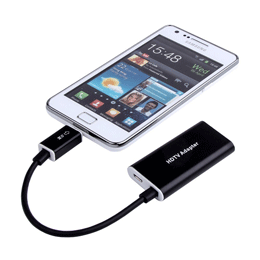 Office Space: December, 2012
Books: Level Up
With these new releases, learn to grow your business by embracing a changing generation reliant on technology, social media and altering attitudes.
For the Win: How Game Thinking Can Revolutionize Your Business Learn from Kevin Werbach and Dan Hunter, a pair of lawyers and "World of Warcraft" junkies, on how the science behind game design can effectively be utilized to create engrossing experiences in order to motivate both employees and customers. (Wharton Digital Press, Oct. 2012, $15.99)
Designing Brand Identity: An Essential Guide for the Whole Branding Team Alina Wheeler describes the effectiveness of a successful brand by taking advantage of the latest trends, including apps, videos, social networks and virtual brands, among others. (Wiley, Nov. 2012, $45)
The Impact Equation: Are You Making Things Happen or Just Making Noise? Chris Brogan and Julien Smith know that it takes more ingenuity than simply providing content to get noticed on the Internet, and they've created a guide to help elevate your presence online to the top of the virtual heap. (Portfolio Hardcover, Oct. 2012, $26.95)
Office Supplies: Gadget Gifts
With the holiday season in full swing, finding a last minute gift for that business-minded technophile is even more difficult. Show you care with one of this year's hot gadgets.
HD on the Go. (pictured) Use your Galaxy S3 smartphone to display HD-quality media during presentations. With full 1080p support and 7.1 surround channels, this adapter connects to any HDMI port, allowing for full HD playback on a big screen or projector. (Patuoxun Aluminum MHL Micro USB to HDMI Cable Adapter for Samsung Galaxy S3 III i9300, $11.99)
A Smarter Pen. Throw out every pen you've ever owned and replace it with this smartpen. With 2GB of built-in storage and Wi-Fi support, this pen allows you to back up both audio and written notes to your Evernote account. (Livescribe 2GB Sky Wi-Fi Smartpen APX-00010, $149.95)
Productivity, Anywhere. Let's face it; no one likes typing on a touch screen. With light touch keys for easier typing, this multi-purpose keyboard and stand for tablets brings the productivity of the office on the go. (Microsoft Wedge Mobile Keyboard for Business, $58.48)
Crunching Numbers
200%: Increase in rates of some New Jersey hotel rooms during the Hurricane Sandy state of emergency. Seven hotels in New Jersey have been sued for price gouging. The Division of Consumer Affairs has filed suit against a total of 18 New Jersey businesses during this time period.
1 in 5 (20%): New Jersey businesses that expect to increase hiring next year, according to a poll by the New Jersey Business & Industry Association, which represents more than 20,000 member businesses in the state. This is in contrast to the 11 percent of businesses, mostly smaller companies, that expect to make workforce cuts.
9.9%: Increase in revenue required for the rest of fiscal 2013 in order to meet Gov. Chris Christie's budget goal. Monthly revenue in October exceeded last year's by 6.8 percent according to a recent report, but the effects of Sandy may show up more prominently later on.
$36.8 billion: Amount in damages, according to latest estimates, suffered by New Jersey from Hurricane Sandy, including property and business losses, and mass transit damage
Published (and copyrighted) in South Jersey Biz, Volume 2, Issue 12 (December, 2012).
For more info on South Jersey Biz, click here.
To subscribe to South Jersey Biz, click here.
To advertise in South Jersey Biz, click here.