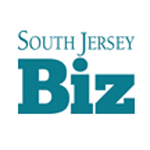 Take 5: Make the Most of Company Meetings
Are you looking for ways to improve communication and increase efficiency? While it can seem difficult to stay on track during endless meetings with staff, clients and managers, it is not an impossible task. The Enterprise Center at Burlington County College, which offers more than 44,000 square feet of meeting and event spaces, is here to help. Glenn Zeitzer, general manager, offers five tips to help make the most of your time, whether in a one-on-one conference, companywide summit, or weekly department meeting.
1. Schedule the meeting well in advance to provide optimum attendance and focus. In today's business environment, many people work virtually and geographically far apart. A scheduled meeting allows timelines for attendees to manage travel schedules. Check the date with attendees for availability before sending out an invite or announcement.
2. Turn it off! When holding meetings, require that all laptops and cell phones are turned off—or your attendees will be tuning out. Provide a charging station outside, or in the back of the meeting room, to encourage everyone to leave their technology on the way to their seats. You'll look great, providing a service while keeping them focused.
3. Provide an agenda in advance with requests for additional topics. Sending an agenda before a meeting will stimulate thoughts and ideas, so when the meeting starts, so will the ideas. Use the agenda during the meeting to keep the meeting on topic. Take notes and periodically stop conversation to review next steps for each agenda point. This can assist in preventing off-topic sidebars, and get the meeting back on agenda.
4. Keep staff meetings and weekly meetings quick and to the point. For day-long meetings, however, be sure to provide breaks for fresh air and movement. This will stimulate brain power, create relaxed conversations, and refresh attendees for the next session.
5. Feed the brain. If hosting a longer meeting, provide quality food and beverages that reflect the time of year and season. This instills a feeling of value to the attendees as well as fuels them in the meeting. Most conference centers offer break selections customized for just this purpose.
Published (and copyrighted) in South Jersey Biz, Volume 2, Issue 10 (October, 2012).
For more info on South Jersey Biz, click here.
To subscribe to South Jersey Biz, click here.
To advertise in South Jersey Biz, click here.