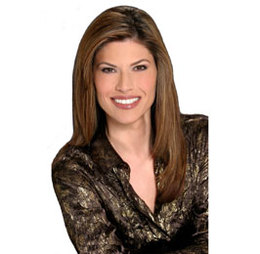 Take 5: How to keep your good idea from being shot down
As we strive to climb the corporate ladder, our brains search for out-of-the box ways of doing things. However, sometimes the old standby routines or egos get in the way of our new ideas, and unfortunately, it's at the company's or employee's expense.
In an effort to keep our momentum and prevent our ideas from being shot down, professional speaker, executive coach and corporate trainer Gail Kasper shares five things you can do to get these new creative processes implemented.
Kasper, also known as "Ask Gail," answers other questions at GailKasper.com.
1 Do your homework. This means you must do research. If the company was to implement your idea, how would they do it, how much would it cost, what human resources would be needed? Having the answers to these questions readily available will help you sell your idea.
2 Two heads are better than one. Who else is on board with your idea? I realize that recognition is important, and always a pleasant surprise, but multiple forces can encourage a positive outcome. It is hard to deny the masses. Seek out those who are respected in their position, share your concept, and request their support as you approach management.
3 Create the plan. In my world of script development, lots of people have ideas, but few put them down on paper. You must write a well-structured plan. The plan should include present processes and the final idea, with a cost breakdown, specific tasks/timelines, and the human resources necessary.
4 Recognize. Whatever your new idea, it stemmed from someone else's concept. They nudged your intuitive brain to create something better; so before you revamp and recreate your own image of this new likeness, compliment and commend this person. A few seconds of kindness can prompt this person to jump on your bandwagon.
5 Be passionate. You must be excited about your idea. Passion sells. If you are a low-key personality, you may need to take it up a notch. Regardless, make certain to role-play your presentation with an associate. They will be able to help you make adjustments. Remember, if you don't sound like you believe in your idea, why should anyone else?
Published (and copyrighted) in South Jersey Biz, Volume 2, Issue 9 (September, 2012).
For more info on South Jersey Biz, click here.
To subscribe to South Jersey Biz, click here.
To advertise in South Jersey Biz, click here.