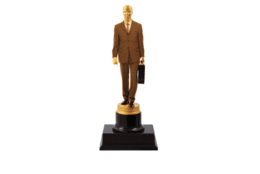 Best Of Biz 2012
We roll out the red carpet treatment for 75 extraordinary local companies
This year, we honor the local businesses and organizations making an impact through leadership, innovation and service. From accounting to Web development, you'll find these winners have shown continued excellence from the conference room to the community. While plenty of research went into choosing this field, we also asked our readers to weigh in with their votes, so be sure and check out the 25 choices as voted in our online poll.
ADVERTISING
Idea Lab
Good ideas aren't just like turning on a light switch. It takes hard work and innovative thinking to construct advertising campaigns that stand out from the crowd.
* Idea Lab Marketing, a privately held corporation based in Moorestown, has been providing full-service marketing and communications services for more than 16 years. Launched by CEO Jack Paolin, Idea Lab uses an arsenal of "proven, yet creative" methods to market businesses, products and services, through integrated advertising, graphic design, interactive marketing, social media and public relations promotions.
* In 1996, when Paolin sold his former agency, Paolin & Sweeney Advertising & Public Relations, it was one of New Jersey's 10 largest agencies. Later that year, he founded Idea Lab Marketing and has utilized more than 30 years of experience and knowledge in marketing and advertising to bring South Jersey businesses his unique brand of sharp and creative work.
* Executive Vice President and Creative Director Jay Winkler, a partner since 2003, brings with him more than 20 years of experience and a career that is peppered with award-winning campaigns and compelling websites for a diverse roster of clients.
* Idea Lab specializes in creating functional marketing tools utilizing the latest technology—from social media and SEO to multimedia Web development and e-commerce. You may have seen some of the Lab's work around town, through integrated campaigns for Camden County College, UMDNJ, or print advertisements for local businesses.
ARCHITECTURE
Regan Young England Butera
It's a business with a catchy name and even more memorable work. RYEBREAD, a.k.a. Regan Young England Butera: Referendums, Engineering, Architecture, Design, is a professional architecture corporation based in Mount Holly. Principals Regan Young, Scott England and Angelo P. Butera, and project managers Roy Ruby and Patrick Farmer, are licensed architects, planners and interior designers recognized for their knowledge of code, superior construction and "context-sensitive design."
* The RYEBREAD mission is to utilize Creativity, Care, and Collaboration to make South Jersey a better place to live, work and learn. By helping our clients invest in their buildings, we can make them more healthy, efficient and productive," says Young.
* The company's commitment to sustainable design has earned them accolades for many years. In fact, Butera, director of sustainability, has been recognized by the U.S. Green Building Council as a LEED Accredited Professional since 2008.
* The firm's recent projects include several schools powered by geothermal energy. A recent library addition at Pemberton's Fort Dix Elementary School features the use of light shelves, pitched metal "cool roofing" and occupancy sensing to control light during the day, which prevents unnecessary energy costs. At Eastampton Community School, green strategies and consolidation helped save the township money through sustainable design. Young calls it a "functional and artistic success," which is clear to see inside the colorful library, where a 16-foot geodesic dome serves as a centerpiece to students' reading activities.
* What is the future for RYEBREAD? "If we look beyond current obstacles, I see incredible potential waiting to be fully realized," Young says. "Our historic downtowns' density, diversity and historic fabric are assets, not liabilities. Our buildings and thoroughfares can be designed for greater livability, while respecting both our past and present."
BANK – COMMERCIAL LENDING
Susquehanna Bank
In addition to all the "customary commercial lending products," Susquehanna Bank prides itself in offering sound financial guidance when building a lending relationship. With more than 3,300 employees and 260 branches across the region, Susquehanna Bank takes a community approach to banking—and lending.
* "We have teams of people dedicated to commercial lending in the various communities we serve. ... The lenders in each community live there and have personal insight into the local economy and the needs of local businesses," says Stephen Trapnell, vice president and director of communication strategies.
* South Jersey has two regional presidents: Kathie Stone in Burlington and Camden counties and Lou Petrini in Gloucester County. Each brings more than 30 years of experience in banking and financial services.
* "Our success is built on credibility, referrals and responsiveness. All banks can lend money; it's how you service the client during and after the transaction is completed that forms your reputation," explains Trapnell. Susquehanna Bank offers SBA lending, cash management and personal banking services, while a specialized group can accommodate larger financial needs, providing financing of $100 million or more.
* And it doesn't end there. A unique benefit for Susquehanna customers: access to an online Business Resource Center that offers feedback and basic guidance on topics that matter to small businesses. There you can find information on a variety of topics like accounting, communications or online security.
EDUCATION
Rowan University
When it comes to earning a degree, there are few institutions with more options than Rowan University. Whether seeking to pursue an undergraduate degree on the Glassboro campus, or pursuing an MBA through the College of Graduate & Continuing Education, Rowan University has developed a well-rounded curriculum to accommodate its roughly 12,000 students.
* From its roots as a teaching college in 1923, Rowan has grown to include a nationally ranked engineering school; the $9.3 million South Jersey Technology Park, where entrepreneurs and scientists can "incubate" businesses and ideas; and the recently opened Cooper Medical School of Rowan University at the Camden-based campus.
* Rowan's business programs—graduate, undergraduate and online—are accredited by The Association to Advance Collegiate Schools of Business and include specializations in entrepreneurship, finance, human resources management, management, management information systems and business marketing. Even with all these options, obtaining that next degree can be difficult—especially with a full-time job. That's why the graduate school accounts for both traditional and non-traditional students, with 50 percent of classes scheduled in the evening. For potential students who are wired in, but on the go, there's the Online Master of Business Administration program: an accelerated degree that preps students to "assume managerial positions in commercial, not-for-profit, and governmental organizations" through e-learning materials like chat room discussions, online boards and digital course content.
FINANCIAL SERVICES
Masso Torrence Wealth Management, Inc.
This independent boutique firm, headquartered in Marlton, focuses on corporate retirement plans and comprehensive financial planning for several doctors, dentists and attorneys, but also for small business owners. It's a niche market that has produced overwhelmingly positive results for the company. "By advising a very select group of similar clients, we are able to become experts at providing solutions to the unique challenges and opportunities they face," says Marketing Manager Joann English.
* In 2013, the company will look to expand their business and plans to put a proactive outreach program in place, designed to better educate plan participants on the importance of saving for retirement properly by making sound financial decisions, according to English. "Our goal is to become a lifetime resource to those who have entrusted us with their financial well-being."
INSURANCE – RISK MANAGEMENT
Conner, Strong & Buckelew
With local offices in New Jersey, Delaware and Pennsylvania, this highly respected insurance, risk management and employee benefits brokerage and consulting firm dates back to 1959 and also houses a location in Florida, making it one of the largest insurance brokerages in the United States. They count aviation, construction, education, health care and real estate as some of their specialty practices, with approximately 300 professionals serving clients here and abroad.
* The key to Conner, Strong & Buckelew's success is a direct result of working with their clients to customize programs based on organizational desires that are proven to demonstrate bottom-line growth. With a skilled team well-versed in both the insurance world as well as the business world, it's no wonder why so many trust the firm with helping them achieve their goals, both short and long term.
MARKETING AGENCY
Panda Concepts
When Stephanie Brill first started Voorhees-based Panda Concepts in 2009, one of her first clients was a woman who was also starting her own business and looking to create a logo, business cards, website and brochures. Who better to understand the importance of a strong identity right at the launch of a startup than someone in the same situation?
* "Creating a brand for a new or existing company is interesting to me because the brand is visually telling the client's story and creating a corporate image that will hopefully make an impact forever," Brill says. "In this case, it visually brought her dream to life."
* Though she is the only full-time employee, clients wouldn't know it. Brill works with a group of part-time designers and Web developers along with copywriters and freelancers to form the team behind this marketing design company, which specializes in branding, graphic design and Internet marketing.
* With the evolution of technology, Panda Concepts is working to cater toward "touch-centric" devices such as smartphones and tablets, and the firm is also receiving much more interactive marketing projects that have come a long way from the simple PDF.
* In order to design a product people would be proud to show off, Brill says a personal relationship is a must to understand what the client's priorities are. By building a local customer base of small business and corporate clients, as well as receiving a stream of referrals, Panda Concepts' reputation is spreading beyond South Jersey. Clients range from Virtua to Illinois-based Jones Lang LaSalle.
MEETINGS – GOLF COURSE
Trump National Golf Club
Built atop of a former ski resort and boasting picturesque views of the Philadelphia skyline, Trump National Golf Club is a distinctly different place to host your next meeting. World-renowned golf course architect Tom Fazio designed the private, 18-hole golf course to be challenging, beautiful and striking across 365 wooded acres, with two putting greens and practice areas.
* Purchased in 2009 by Donald J. Trump, the club formerly known as the Pine Hill Golf Club is now a luxury resort capable of hosting corporate outings, business meetings, nonprofit dinners, award banquets accommodating up to 300 people, fundraisers and more. The private club's expert staff can guide your company through the process to host your next event or golf outing, with a pre-event consultation to plan every detail.
* After a long day of putting, visit the 43,000 square foot clubhouse to impress your clients or guests with panoramic views of the course and surrounding area, and some of Camden County's best fireside dining in some of the many dining spaces.
REAL ESTATE – MANAGEMENT
Brandywine Realty Trust
The development industry can be a crowded place sometimes, which is why the folks at Brandywine have worked since its inception in 1986 to set itself apart from the pack. And they've succeeded thanks to a willingness to take risks and target future trends, producing high-end results in office and mixed use properties. In recent times, those results have come way of Brandywine Environments, an eco-friendly branch of the company that puts an emphasis on alternative energies and other environmentally friendly practices.
* Brandywine touts its mission as one that "influences a corporate culture that fosters the potential for excellence in every employee." That approach to business has seen work on properties not only in the Central and South Jersey areas, but as far south as Texas and westward to California.
WEB DEVELOPMENT
Manna Design Works
One of the biggest transformations going on in South Jersey is the creation of Rowan Boulevard in Glassboro. When the borough needed a new website that would link the developments together for residents, visitors, business owners and potential tenants alike, they turned to Manna Design Works.
* "As the marketing firm for the borough, we were part of a very talented team that had to develop a site (DowntownGlassboro.com) for multiple types of users," says Robert Harrington, president of Manna Design Works. "Our goal with the site is to develop it in such a way that each target audience feels like they're in a site speaking just to them."
* Launched in 2002, Manna Design Works is a full-service Web, graphic design and creative marketing firm based in Glassboro, a company that is always looking for the "delicate balance" between what a client wants and what the professional feels they need. Harrington says while a client may come in thinking they need a new website, it could just be a robust e-mail marketing campaign or some other form of advertising they need.
* "We're not designing to win awards; we don't recommend solutions because it's the latest idea on the market," Harrington says. "We're working to help our clients achieve their goals."
Editor's Picks
Accounting: Haefele Flanagan
This regional CPA firm offers more than 10 different services including auditing, financial forensics, pension planning and tax consulting for a diverse group of clientele. Tall Oaks Corporate Center, 1000 S. Lenola Road, Maple Shade, (856) 722-5300, HFCO.com
Benefits Consultant: Kistler Tiffany Benefits
In the changing times, Kistler Tiffany Benefits works with the recent health care reform to offer companies cost-effective employee benefit programs that include health, life, disability coverage and retirement plans. 10000 Midlantic Drive, Mount Laurel, (856) 533-7938, KTBenefits.com
Bank – business: Roma Bank
A local bank, Roma Bank provides business banking services including free checking, merchant services, lending and loan options. 2300 Route 33, Robbinsville, (888) 440-7662, RomaBank.com
Bank – customer service: Citizens Bank
Citizens Bank offers online and mobile banking and personalized help, whether it's student or business loans, small business checking, or any personalized need. Corporate office located in Philadelphia; branches in 14 municipalities throughout the region, (267) 671-1000, CitizensBank.com
Bank – full service: Wells Fargo
Wells Fargo offers services for individuals as well as businesses that include remote banking, financial guidance, and international banking. Branches in 20 municipalities throughout the region, (800) 869-3557, WellsFargo.com
Bank – real estate: Cornerstone Bank
The real estate focus of Cornerstone Bank offers assistance for investing in and financing different types of properties with commercial mortgages. 6000 Midlantic Drive, Mount Laurel, (856) 439-0300, CornerstoneBankNJ.com
Cloud computing: Conigent
A forward-thinking management consulting firm, Conigent aims to optimize a company's technological operations by customizing the organization's software and applications, employing the cloud, and investing time and honesty. 134 Kings Highway E., Haddonfield, (800) 283-3435, Conigent.com
Computer services: PICS Online
PICS offers corporations assistance with Internet connection, Web applications, design, development and a host of system services in conjunction with most advanced technologies. 46 High St., Mount Holly, (888) 767-2667, PICS.com
Computer data security: RC Computers
With the newest technology, RC Computers offers remote assistance, disaster recovery, cloud services, and constant monitoring and maintenance. 36 Dorothy Drive, Sewell, (856) 875-1400, RCComputers.com
Meetings – conference center: Crowne Plaza
With a personal Crowne meetings director to track a budget and deal with all of the details, your next meeting or convention is sure to go off without a hitch. 2349 W. Marlton Pike, Cherry Hill, (856) 665-6666, ICHotelsGroupCrownePlaza.com
Meetings: Restaurant: RiverWinds
Perfect for a small business lunch or a larger event, RiverWinds meets any demand with a fine-dining menu, accommodating service, and an impressive on-the-water view. 1075 RiverWinds Drive, West Deptford, (856) 579-7900, TheRiverWindsRestaurant.com
Event Planning: Everyday Celebrations
Whether you're planning a birthday bash or a corporate event, Everyday Celebrations has you covered with venue research, budget management, invitations, and the works. 12 Saw Mill Road, Sewell, (856) 381-8850, ECPartyConcierge.com
Credit Union: South Jersey Federal Credit Union
South Jersey Federal Credit Union services customers and businesses of all sizes and in all stages, while striving to be a local institution that values trust in all financial needs. 1615 Hurffville Road, Deptford, (800) 582-7640, SouthJerseyFCU.com
Energy Consultants: Ray Angelini Inc.
As a full-service electrical contracting and engineering firm, Ray Angelini Inc. has expertise in all areas of electrical construction and serves anyone from Fortune 500 companies to the private sector. 105 Blackwood-Barnsboro Road, Sewell, (856)-228-5566, RAIServices.com
Engineering Firm: Stout & Caldwell
Having designed more than four million square feet of commercial space, Stout & Caldwell has the experience necessary to provide quality design while working directly with development teams. 705 U.S. Route 130 S, Cinnaminson, (856) 786-2202, StoutCaldwell.com
Environmental Management: TTI Environmental, Inc.
TTI Environmental is licensed across multiple contracting and consulting disciplines to provide environmental services for business, industry and government. 1253 N. Church St., Moorestown, (856) 840-8800, TTIEnvInc.com
Executive Coaching: Gail Kasper
Gail Kasper wears many titles, including author, television host, and now life coach. She created the Systematic Attitude Development Technique, a method for finding business prosperity for her clients. PO Box 3610, Cherry Hill, (856) 354-2145, GailKasper.com
Education: MBA: Rutgers University – Camden
With a modern curriculum, seven-session cohort program, and international studies, Rutgers-Camden PMBA students gain the cross-functional tools necessary for success in the global marketplace. 227 Penn St., Camden, (856) 225-6452, Rutgers.edu
Education: Online: Drexel University
Offering online degrees and certifications alongside on-campus classes, the Drexel online program looks to serve professionals who want to complete an accredited degree or certification around a demanding schedule. 3141 Chestnut St., Philadelphia, (215)-895-2000, Drexel.edu
Staffing administrative: Protocall
Protocall offers 40 years of experience in providing temporary, full-time, and project staffing to their customers, with a focus on determining the ideal candidate for your business needs. One Mall Drive, Cherry Hill, (856) 227-1900, ProtocallStaffing.com
Staffing technical: WorLco Computer Services
WorLco takes pride in designing a staffing program that is unique to a company's needs, providing experienced IT professionals in various disciplines for each client company. 901 Route 38, Cherry Hill, (856) 665-4700, WorLco.com
General contractor: Nuss Construction
For the past 40 years, Nuss Construction has provided custom home building services as one of the premier construction companies in South Jersey. Their products include custom additions, restorations, roofing, kitchens, bathrooms, outdoor living spaces and more. 119 Church Rd, Marlton, (856) 988-9982, NussConstruction.com
Human resources outsourcing: CEM HR Strategies
Run by founder and principal Christine Mazza Schaefer, CEM HR Strategies helps small businesses handle human resource concerns such as employee relations, compliance, development and evaluation of compensation programs, even employee screening and background checks. P.O. Box 36, Maple Shade, (856) 665-5770, 21stCenturyHR.com
Insurance – automotive: Farmer's Insurance
Farmer's Insurance can help personalize your business auto insurance so that you are receiving the discounts you deserve and multiple coverage options for the vehicles you own, lease or rent for company use. 951 Haddonfield Rd, Cherry Hill, (800) 327-6377, Farmers.com
Insurance – health: Horizon BlueCross/Blue Shield
Horizon BCBS can guide you through new regulations and various coverage options, designing the perfect package for you, your family, or your employees. Horizon-BCBSNJ.com
Insurance – workers comp: NJ Manufacturers Insurance (NJM)
The largest provider of workers' compensation coverage in New Jersey, NJM consistently aids policyholders from many industries to provide quality, low-cost Workers' Compensation coverage. 840 12th Street, Hammonton, (800) 232-6600, NJM.com
IT support: Miles Technologies
With representatives who really understand, Miles Technologies implements proactive measures to help your company's technology run smoothly, while finding places to enhance function and reduce costs. The team is highly qualified too, holding more than 75 recognized industry certifications. 300 W Route 38, Moorestown, (800) 496-8001, MilesTechnologies.com
Law firm – banking: Brown & Connery
Brown & Connery offers legal aid for bankruptcy, mortgage foreclosures, and a variety of claim services for banking clients including corporate disputes, compensations, fraud, and overall claims management. 6 N Broad St, Woodbury, (856) 812-8900, BrownConnery.com
Law firm – employment/labor: Archer & Greiner
The lawyers of this firm work closely with client companies, proactively avoiding discrimination or wrongful termination charges, advising personnel policies, and aiding in negotiations. One Centennial Square, 33 East Euclid Ave, Haddonfield, (856) 795-2121, ArcherLaw.com
Law firm – corporate: Capehart Scatchard Attorneys
Included in Fortune's 2012 list of Top Ranked Law Firms in the nation, Capehart Scatchard's attorneys provide companies large and small assistance with a wide range of legal counsel, including contracts and agreements, mergers and acquisitions, labor and employment issues, and taxes, to name a few. 8000 Midlantic Dr, Mount Laurel, (856) 234-6800, Capehart.com
Office furniture: Bellia
Through project management, design and installation, Bellia has the details of your office updates covered and tailored to your vision. 1047 N Broad St., Woodbury, (856) 845-2234, Bellia.net
Payroll: Heartland Payment Systems
With online payroll management, direct deposit options, guaranteed three-year pricing, and a team of specialists handling your company's payroll, Heartland gives you one less thing to worry about. 90 Nassau St., Princeton, (888) 963-3600, HeartlandPaymentSystems.com
Printer: The Print Shop & More
In addition to classic printing services, The Print Shop & More offers binding, design help, laminating, scanning, shipping and delivery, taking care of all your projects with ease. 908 White Horse Pike, Stratford, (856) 309-8817, ThePrintShopandMore.com
Public Relations: Anne Klein Communications
More than just public relations counseling, Anne Klein communications aids with crisis, environmental, financial, online and marketing communications. 1000 Atrium Way, Mount Laurel, (856) 866-0411, AnneKleinCG.com
Real Estate – commercial development: The Bloom Organization
The Bloom Organization's marketing experts, property managers, and architect and construction trade professionals are on hand to find the best commercial space for your business. 1300 Route 73, Mount Laurel, (856) 778-0300, BloomOrganization.com
Real Estate – broker: Mack-Cali Realty Corporation
With extensive properties and land for expansion, Mack-Cali Realty has an option for every client, plans for future economic and business evolution, and can maximize value for investors and employees. 1 Executive Drive, Moorestown, (856) 234-3058, Mack-Cali.com
SEO/Social media: WebMarCom
This Internet marketing/consultant company can help with concepts such as website design and evaluation, search engine optimization, social media marketing, and overall technology marketing ideas. (856) 504-6066, WebMarCom.net
Telecomm: Cory Communications
Providing businesses with the most reliable and highest quality telecommunications options, Cory Communications helps reduce expenditures and allow businesses to concentrate on what matters most. 200 Haddonfield Berlin Road, Suite 203, Gibbsboro, (856)795-2223, CoryCommunications.com
Commercial Travel Agent: AAA
Personalizing vacations and business trips to clients' unique needs, AAA Travel makes the customer a priority as they help to plan relaxing and easy getaways. (800) 436-4222, Midatlantic.AAA.com
Security: Security Resources
Security Resources satisfies a variety of their clients' security demands, including security guards, emergency response, undercover operatives, and surveillance through quality that is unmatched. 1155 Marlkress Road, Cherry Hill, (877) 579-0759, SecurityResources.net
Readers' Choice
Advertising: Star Group
For entrepreneurs whose pursuits need specific attention, the Star Group offers a unique blend of tactics to build their clients' brands and businesses. 220 Laurel Road, Voorhees, (856)782-7000, Stargroup1.com
Benefits consultant: Cornerstone Insurance
Cornerstone aims to satisfy their clients' demands by providing a variety of specialties and solutions in group benefits, business insurance, and personal insurance. 300 Chester Ave, Suite 100, Moorestown, (856)235-5779, CornerstoneAssurance.com
Bank – business: TD Bank
While TD Bank has thousands of customers they still seek to personalize their business by integrating local banks into the community, while employees constantly volunteer their time within the area. (888) 751-9000, TDbank.com
Bank – customer service: Columbia Bank
With a dedication to satisfying clients' needs, Columbia Bank's motto rings true—"You'll notice the difference." (877)272-3678, ColumbiaBank.com
Bank – full service: Beneficial
Accommodating over 60 neighborhoods throughout the Delaware Valley, Beneficial Bank shares financial knowledge and offers personal banking, insurance services and more to all of its customers. (215) 864-6730, TheBeneficial.com
Bank – real estate: Republic Bank
In terms of commercial real estate, Republic Bank is prepared to help businesses put their plans into action as efficiently as possible. Customized solutions and a competitive edge make Republic Bank stand out from the rest. (888) 540- 5363, RepublicBank.com
Caterer: Catering Connections
Catering Connections has created a new twist on the average event planner, taking budget, needs, and service into consideration before linking clients to local venues without charge. Medford, (609)217-1028, CateringConnections.net
Cloud computing: South Jersey Techies
South Jersey Techies presents a trusted and secure alternative for the IT needs of local businesses. These experts promise to diagnose and repair computer issues with minimum downtime and maximum efficiency. 8004-B Lincoln Drive West, Marlton, (856)745-9990, SouthJerseyTechies.net
Credit Union: ABCO Credit Union
ABCO has a rich history rooted in South Jersey, starting as a teachers' credit union in 1958. Now, ABCO serves thousands of members, locally and nationally, as a non-profit, cooperative financial institution. Rancocas, 1(800)-225-1859, GoABCO.org
Meetings – golf course: Scotland Run
With a gorgeous two-story clubhouse and an outdoor events pavilion against the backdrop of a lush golf course, visitors to Scotland Run will enjoy a lavish setting perfect for any type of event. 2626 Fries Mill Road, Williamstown, (856)863-3737, ScotlandRun.com
Meetings – restaurant: Café Madison
With three extensive menus for house foods, desserts, and bar specialties, Café Madison fosters an elegant atmosphere that won't disappoint prospective clients. 33 Lafayette Street, Riverside, (856)764-4444, CafeMadison.com
Meetings – hotel: The Hotel ML
Offering 20 meeting room combinations with space for five or 500, along with experienced event planners on staff, full service audio and visual service, and a 24-hour self-service business center, the Hotel ML is ideal for any business rendezvous. 915 Route 73, Mt. Laurel, (856)234-7300, TheHotelML.com
Executive Coaching: Lynn Strigh International
With over 15 years of recruiting experience, Lynn Strigh provides her clients with easy tools and strategies to develop themselves in the corporate field. 812 12th Street, Suite 2, Hammonton, (609) 457-0294
Staffing: ACCU
ACCU is one of the largest staffing providers in South Jersey. It provides services for temporary, planned, temp-to-hire, and permanent staffing for over 10 areas of placement. 911 Kings Highway North, Cherry Hill, (856) 482-2222, ACCUStaffing.com
Financial Services: Alloy Silverstein
Started in 1959, Alloy Silverstein has grown to be one of the largest accounting firms in the area, with a structure that allows them to give their clients the personal attention that comes with a local firm with large-scale resources. 900 North Kings High Way, Cherry Hill, (856) 667-4100, 154 N. White Horse Pike, Hammonton, (609) 561-1555, AlloySilverstein.com
General Contractor: A5 Handyman & Remodeling
A5's knowledgeable staff can help you with any of your home needs, whether it's a quick fix you need or an entire addition to your house. Their consultants will provide you with service and materials catering to your desires, needs, and budget. 1258 Haddonfield Berlin Road, Voorhees, (856) 719-0200, A5Remodeling.com
Graphic design/Web development: LB Design Group/Liz Battaglia Designs
LB Design Group offers a variety of services, including logo design, identity campaigns, copywriting, website design, email marketing, social media, print collateral, printing services, and advertising. They strive to help businesses send the right message to their potential clients. Collingswood, (215) 206-7166, LBDesignGroup.com
Insurance Firm: The Barclay Group
Since 1945, The Barclay Group has been guiding clients to make the right choices for their insurance needs. As an independent agency that shares relationships with more than a dozen commercial lines insurance companies, The Barclay Group can give you peace of mind to know that your business is protected. The company offers a variety of options for commercial businesses (www.tccbip.com), as well as personal and public entity insurance services. (800) 705-9064, BarclayInsurance.com
IT Support: Pro Computer Service
The staff at Pro Computer Service strives to meet your IT service needs quickly and clearly, providing residential and business IT support. Its employees help clients seek technological help for business in the most effective way. (856) 596-4446, ProComputerService.com
Law Firm – Corporate: Ballard Spahr
Ballard Spahr is committed to its client base, ensuring a satisfying solution. The firm's attorneys are experienced in providing successful outcomes. 210 Lake Drive East, Cherry Hill, (856) 761-3400, BallardSpahr.com
PR: Swordfish Communications
Swordfish Communications provides many services to help shape your company's image in the media, such as media relations, editorial services, press conferences, and media tours. 5 Stoneleigh Drive, Laurel Springs, (856) 767-7772, SwordfishComm.com
Signage: Astro Sign Company
Among the many high quality services offered by Astro Sign Company are billboard advertising, production, design, installation and maintenance. 230 East High Street, Glassboro, (856) 881-4300, AstroSignCo.com
Construction Management: GREYHAWK
GREYHAWK produces extraordinary results in public and private construction project management, program management, project rescue, owner's representative, and financial monitoring. 224 Strawbridge Drive, Suite 100, Moorestown, (856) 772-1800, GREYHAWK.com
Limo Service: Albert's Transportation
Albert's offers its driving services 24 hours a day, 7 days a week, with a fleet of vehicles and a variety of services for its customers to choose from. 1126 Route 73 South, Mount Laurel, (800) 840-0015, AlbertsTransportation.com
Event Planning: Journey Productions
When it comes to planning and full-service production for your next big corporate event, Journey Productions provides a staff ready to assist with any needs. 7619 Miller Court, Pennsauken, (856) 665-4562, journeyfashion.com
Published (and copyrighted) in South Jersey Biz, Volume 2, Issue 8 (August, 2012).
For more info on South Jersey Biz, click here.
To subscribe to South Jersey Biz, click here.
To advertise in South Jersey Biz, click here.