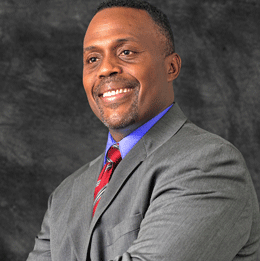 Take 5: 5 Ways to Avoid Employee Burnout
The term "burnout" was first coined in 1974 by Herbert Freudenberger in his book Burnout: The High Cost of High Achievement. He defined burnout as the extinction of motivation or incentive, especially where one's devotion to a cause or relationship fails to produce the desired results. As business owners/leaders, you should be concerned because this disengagement is having a major impact on your bottom line, says Milton Corsey, president/CEO of Evolution Management Training and Consulting in Deptford. He further points out that in a study published by the Gallup organization, it was determined that 70 percent of the workforce is not switched on when they are at work. But don't fret—here are five actions steps that you can take right now to help stem the tide.
1. Develop a plan. Increase the meaning and value your employees have in their jobs by increasing your ability to articulate the (strategic) big picture results. This can be achieved by establishing a set of mutually defined objectives and goals that focus on activities and measuring success.
2. Craft a working environment . Crafting a working environment drives engagement and is based on trust. A working environment requires knowledge of trust, its elements (integrity, competence and compassion) and how it promotes engagement. Engagement can be achieved by exploring communication styles, individual motivating factors, and interpersonal dialogue.
3. Support employee development. Align employee roles and responsibilities for maximum effectiveness to ensure employee development and growth. Establish performance expectations and delegate responsibility to encourage employees' professional development. Employee development results in heightened employee engagement levels.
4. Coach employees. Develop coaching skills for increased engagement and optimized performance. Manage employee performance and establish a climate of accountability.
5. Maintain engagement. Remember engagement is not an issue to be addressed, fixed and put aside. Opportunities to engage must be seized as they occur; it is not a passive state. Engagement is intentional with active participants, managers and employees alike.
Published (and copyrighted) in South Jersey Biz, Volume 2, Issue 7 (July, 2012).
For more info on South Jersey Biz, click here.
To subscribe to South Jersey Biz, click here.
To advertise in South Jersey Biz, click here.