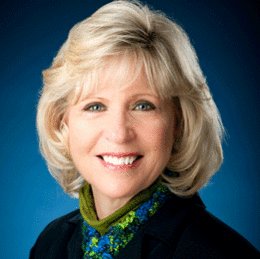 The Corner Office: Mary Ann Boccolini
Mary Ann Boccolini
President/CEO, Samaritan Healthcare & Hospice
Through reforms to our nation's health care, Samaritan Healthcare and Hospice has continued to provide experienced and heartfelt end-of-life care to numerous South Jersey residents. With in-home visits, specialized experts, and grief counseling for family members, Samaritan gives hope and peace of mind to patients and loved ones alike. President/CEO Mary Ann Boccolini spoke with South Jersey Biz about her passion for helping others, how she got to where she is today, and her continuing belief in the importance of genuine relationships and family.
How has Samaritan handled the effects of health care reform?
We have cuts that are continuing through 2019. So these ongoing hospice cuts, and new regulations that have added costs, have threatened access nationally to hospice care. We have been proactive, looking at the whole health care industry, legislatively. … And looking at quality with health care reform, we've always monitored our quality, and with health care reform, it is very important to be able to demonstrate that data.
How has Samaritan grown during your time?
I have been here since 1997 when I first came as director of the clinical services. I think the demographic is one reason why Samaritan has grown, because the baby boomers are getting older. We have also added services, looking through the lens of the people that we serve. What do they need and how can we accommodate that?
What led you to this field?
I am a nurse and most of my career in nursing has been when I was in the oncology specialty and cardiology. I managed an oncology unit for seven years, so it was really about looking at the holistic needs of a person. It had to be about looking at the impact of the disease on them and their family and how we could help them. I had a lot of exposure to hospice through my colleagues in the community, so when there was an opening in the clinical area, it was a natural transition for me since hospice is holistic and absolutely looks at the whole person.
Describe your management philosophy.
Our philosophy is that we have a reverence for the sacred life. The key to success beyond our connectedness is to take seriously our responsibility to see things through their lens. It's really empathy, because when you can do that, you can understand what they need.
What's the best advice you ever received?
I came across a card when I was going through my stuff at home that my oldest brother had sent to me when I got this job. He wrote, "I know you probably already know this, but when you're in your kind of role, always respect everybody." It's general, but that's the kind of care we profess: honor and dignity and grace.
What's your key to success?
Be true to yourself and try to see things through others eyes, because everything is about relationships.
Describe the culture in your workplace.
Team-oriented. Everyone has their individual job, but no one works inside their own box. It takes a village. It's a whole person concept, so it takes all the disciplines and support service to ensure that the person's transition from this world is as peaceful as possible.
You do a lot to give back to the community outside of work. Why do you think that's important?
I've been in the Moorestown Rotary for seven years now; it's just a wonderful service organization that serves the community and also has an international foundation. I think outside of work there are community organizations and there's also your family, and to me, my family is No. 1. Caring for them, being involved in what's important to them, is important to me. I have three daughters, all grown, and I'm a new grandma. Family is hugely important.
Book recommendation? The Gift of Change by Marianne Williamson.
Favorite TV show? I watch a lot of different things, but I get a kick out of The Colbert Report.
Little known fact? I was captain of the cheerleading squad in high school.
What's your proudest moment?
This might sound very Pollyanna, but I'm really proud every day. If people are enjoying their work, if people are happy to be at Samaritan, we're providing quality care and I can be assured people are getting the service they need and I feel blessed by that.
Published (and copyrighted) in South Jersey Biz, Volume 2, Issue 6 (June, 2012).
For more info on South Jersey Biz, click here.
To subscribe to South Jersey Biz, click here.
To advertise in South Jersey Biz, click here.