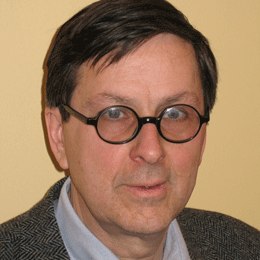 Take 5: How to Cultivate and Encourage your Star Employees
A good boss knows their employees are the face of their business, so encouraging them to succeed will only lead to good things for the whole business. Here, Carmela DeNicola, president of FYI Business Consulting, Inc., breaks down five tips on how to push your stars without squashing their potential. As she puts it, "By responding to employee needs immediately before they become real issues, you will eliminate the danger that they will need to find another workplace to get those needs met."
1. Improve your employees' overall relationship with their jobs through active involvement and constant praise. Give your employees the opportunity to make a difference and become actively involved in the organization by having them volunteer for project assignments that include tasks they find most fulfilling. Whether they are working on a project or in their core job role, people need to know that their efforts for the company are recognized.
2. Identify what tasks or responsibilities bring your top stars career fulfillment. Spend time with your employees to understand the things other than money that fulfill them at work. Ask them to identify the two or three aspects of their work they find most fulfilling. You want to understand not only what tasks but which elements of the tasks and responsibilities are most satisfying.
3. Communicate effectively for great relationships. Encourage managers and supervisors to be more accessible to their employees so they can better ascertain their primary needs. By being more accessible, your employees will feel that you genuinely care about them. They will feel listened to.
4. Empower decision-making. Cultivating self-responsibility inherently means that you as a manager must relinquish some decision-making responsibilities. Help them to cultivate and refine their process by pointing out different ways they could have approached the decision.
5. Be authentic and real. People can sense a con a mile away. If you aren't authentically invested in cultivating them toward career fulfillment, your employee will pick up on this and most likely will always be wary. Developing accountability is a two-way street that's about building trust. You're entrusting the outcomes of your organization to your employees, while they are trusting that you will allow them to fail or succeed.
Published (and copyrighted) in South Jersey Biz, Volume 2, Issue 6 (June, 2012).
For more info on South Jersey Biz, click here.
To subscribe to South Jersey Biz, click here.
To advertise in South Jersey Biz, click here.