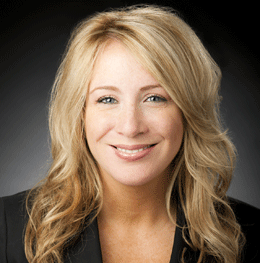 On The Move: April, 2012
Comings, goings, hirings, retirings and more in South Jersey.
Comings and Goings
Woodbury resident Raymond J. Angelini (pictured), president of Ray Angelini, Inc. in Sewell, joined the Boys & Girls Club of Gloucester County Board of Directors' Executive Committee. He will also be serving as chairman of the club's Facilities Committee.
Telecommunications company Cory Communications in Gibbsboro announced that Howard Eigenberg will take over as the director of sales for their West Coast division. The company recently acquired a new Malibu, Cal. location.
Conigent Inc., a Haddonfield technology consulting firm, hired Matt Kelly as their newest applications developer. Kelly will be instrumental in building cloud-based applications for the company.
SeniorWise Care Management in Marlton hired Elizabeth Berb­ette as their geriatric care man­ager. She will work with the center's senior residents and their families coordinating needs for residency.
Moorestown's LaVan Law announced their newest addition in associate Alaina Gregorio. Gregorio, of Cherry Hill, will concentrate on business and labor employment law.
Duly Noted
The Camden County Municipal Utilities Authority was awarded a $2 million grant and a $48 million loan from the New Jersey Environmental Infrastructure Trust Fund to expand sewer capacity in six municipalities.
Rizzieri Studio Salon was chosen as one of the top 200 up and coming salons in the country by Salon Today magazine. Located in Voorhees Town Center, Rizzieri Studio Salon has been open for the past three years and was recognized for their advanced education program, known as the Masters Program.
Our Lady of Lourdes Medical Center recently honored the 1,180 donors who gave more than $64,000 toward the repair of the Our Lady of Lourdes statue, damaged in last summer's earthquake. A reception was held at the restoration site in Swedesboro, giving donors a sneak peak of the statue before she went back atop the medical center on April 3.
Reynold P. Cicalese, managing shareholder of accounting firm Alloy, Silverstein, Shapiro, Adams, Mulford, Cicalese, Wilson & Co., was recognized with the Chartered Global Management Accountant (CGMA) designation by the American Institute of Certified Public Accountants (AICPA), recognizing his ability to provide financial and non-financial guidance to businesses on performance and growth, and in making critical business decisions.
Nonprofit Cross County Connection, TMA recently unveiled its revamped website, Driveless.com. It is a complete source for information on carpooling, mass transit, downloadable maps and more in South Jersey.
Lawrence J. Salva, chief accounting officer and controller for the Comcast Corporation, and his wife Rita, of Princeton, pledged $1.055 million for scholarships for students at Cooper Medical School of Rowan University. It is the largest gift to date for the new medical school.
The Avian Plaza Shopping Center in Voorhees recently unveiled a new 113 kW solar panel system developed and installed by National Energy Partners, LLC of Mount Laurel. The solar system at Avian Plaza is the largest installation to date in Voorhees.
Ballamor Golf Club in Egg Harbor Township recently completed construction of a solar array that will power 90 percent of its operations, while another project is slated for sister course Scotland Run Golf Club in Williamstown. The Scotland Run project is expected to account for 75 percent of the course's energy.
Kathleen Greatrex, M.D., chief of Radiology and Nuclear Medicine at Our Lady of Lourdes Medical Center, and Michelle Vaughn, operating room supply analyst, were honored during the Women of Purpose Celebration by the Camden Women's History Month Committee. Greatrex received the award for her commitment to educating women about the importance of breast health. Vaughn was honored as the founder of the "Pretty in Pink" Program, an annual event held to promote breast health education and awareness among women of color.
With 17 years of professional experience in the South Jersey area, Jason Wolf launched his first independent real estate firm. Wolf Commercial Real Estate, or WCRE, will serve as a full-service commercial real estate and advisory firm based out of Voorhees.
Camden County College was awarded a 2012 Gold Award from the New Jersey Smart Workplaces Program. This is the second year in a row the college has received this award; it was acknowledged for promoting alternative commuting options for CCC employees.
Cherry Hill-based company TGG Direct was selected by Walmart to supply DVDs to 1,300 of the store's locations spread across the East Coast. TGG Direct, founded by Emily Gottschalk, is the country's first and only female-owned and run home entertainment distribution company.
Published (and copyrighted) in South Jersey Biz, Volume 2, Issue 4 (April, 2012).
For more info on South Jersey Biz, click here.
To subscribe to South Jersey Biz, click here.
To advertise in South Jersey Biz, click here.