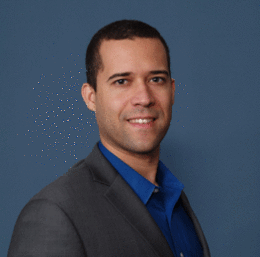 Take 5: 5 Energy-Saving Tips for Businesses
With the approach of summer, the mercury won't be the only thing rising; energy costs tend to skyrocket in the warmer months, as well, but it doesn't have to be that way. Ed Hutchinson, president of Hutchinson Mechanical Services, a third-generation family business providing comfort and savings to businesses since 1948, recommends these energy-saving tips to help keep businesses and employees cool this summer, without breaking the bank.
1. Office spaces typically consume a lot of energy just by lighting alone. Replace existing light bulbs with compact fluorescent ones, which produce three to four times as much light per watt as incandescent bulbs. Halogen bulbs are also another energy-efficient choice for indoor and outdoor lighting and use about 25 percent less energy than traditional incandescent ones.
2. During summer office hours, set thermostats between 74 and 76 degrees. After hours, turn the setting up above 80 degrees. To ensure these settings are well maintained, install programmable thermostats. Better yet, invest in a building automation system to assure year-round comfort and savings.
3. Invest in a low-flow aerator on bathroom and kitchen sinks. These are designed to inject air into the water as it leaves the faucet, saving 2-16 gallons of water per day. The price to install a low-flow aerator is minimal and you do not need to replace your faucet.
4. Avoid energy waste. The refrigerator likely consumes the most energy in your office kitchen. Check the door seals by sliding a dollar bill into the door and closing it. If you can slide it out easily, the cold air leaking out is wasting energy. Make sure you get the seal fixed or replaced. It is also important to set your refrigerator between 35 and 38 degrees and freezers at 0 degrees.
5. Establish a preventive maintenance program for your heating, venting and air conditioning systems. Change/clean all air filters, preferably every month; clean all heat exchanger surfaces, water and refrigerant coils, condensers and evaporators; repair leaks in piping, air ducts, coils, fittings and at the unit(s); replace defective equipment insulation, ducting and piping; upgrade to a high-efficiency chiller or AC system as new chillers are 25-50 percent more efficient than chillers 10-plus years old; and install/upgrade HVAC controls to include new energy management systems technologies.
Published (and copyrighted) in South Jersey Biz, Volume 2, Issue 4 (April, 2012).
For more info on South Jersey Biz, click here.
To subscribe to South Jersey Biz, click here.
To advertise in South Jersey Biz, click here.