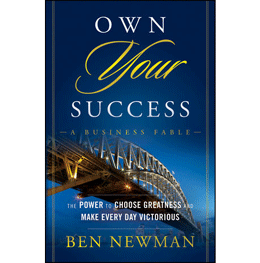 Office Space: March, 2012
IT: Must-Have Apps
The mobile application marketplace is expected to reach $25 billion by 2015. If your business isn't already taking advantage of the plethora of application options out there, here are a few of our top picks to consider.
Square For vendors on the go, Square (pictured) allows you to accept credit cards anywhere, using a plug-in card reader that works with your iPhone, Android or iPad and a corresponding mobile app. Funds are deposited the following business day and transaction fees are just 2.75 percent. SquareUp.com, free to enroll
GoToMeeting Attend virtual meetings, webinars and video conferences via GoToMeeting so you and your team (or clients) can collaborate easily online—cutting down on travel costs while increasing productivity. The GoToMeeting app has a free 30-day trial on the iPad, or you can buy it and host unlimited meetings. GoToMeeting.com, $49 a month
MyLeadResponder When sales leads linger without a response, it can be bad for business. MyLeadResponder, a product of IfByPhone, helps reduce the lag in response times by instantly connecting a new Web sales lead with a sales representative, "combining the flexibility of e-mail with the immediacy of a phone call." IfByPhone.com, $49.95 to $74.95 a month
On The Books: Unlock Creativity
= Sometimes the next great idea for your business was there all along, you just needed a little creative push. Take a look at these new releases for ideas on how to approach problem solving in different ways.
Imagine: How Creativity Works, Jonah Lehrer discusses the science of creativity and how it is not just simply a gift, but an important thought process we can all learn to use effectively. (Houghton Mifflin Harcourt, March 2012, $26)
Delivering Happiness: A Path to Profits, Passion, and Purpose; A Round Table Comic, Zappos CEO Tony Hsieh shares stories about his unique ventures and successes, such as selling a company he founded right out of college to Microsoft for $265 million, in his equally unique comic book. (Writers of The Round Table Press, March 2012, $12.95)
Your Brain and Business: The Neuroscience of Great Leaders, Harvard psychiatrist Srinivasan S. Pillay links your brain and work. He provokes an important question—what does neuroscience have to do with leadership?—and answers it. (FT Press, March 2012, $34.99)
Crunching the Numbers
6.6 Million : Gallons of oil that leaked from a tank at the Paulsboro Refining Company last month, causing a pungent odor for several days that was noticed in four states.
12%: Amount of local CEO and CFO respondents in recent Alloy Silverstein Group quarterly survey that still felt the economy was on the decline—the lowest amount since 2008—marking a notable increase in confidence.
22-13, 41-35: Votes in the state Senate and Assembly, respectively, approving a bill to create a state health insurance exchange, part of federal health care reform aimed at helping the uninsured.
1.3 MILLION: Uninsured residents of New Jersey.
Did You Hear?
"This bill offers the promise of health insurance for so many who do not have it, and for small businesses who wish to provide it for their employees. It is an important component of national health care reform."
— Assemblyman Herb Conaway, D-Burlington
$15 Million: Winning auction bid for Burlington County's 100-year-old Buttonwood Hospital, bought by Lakewood's Ocean Healthcare, owner and operator of 15 nursing homes in the state.
10 Years: Consecutive length of time the 200-bed hospital has been losing money for the county.
$38 Billion : Tourism spending in New Jersey in 2011, a 7 percent increase from 2010.
Published (and copyrighted) in South Jersey Biz, Volume 2, Issue 3 (March, 2012).
For more info on South Jersey Biz, click here.
To subscribe to South Jersey Biz, click here.
To advertise in South Jersey Biz, click here.