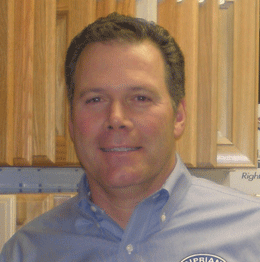 The Corner Office: Lenny Katz
Lenny Katz, President, Katz/Pierz
For nearly 30 years, Lenny Katz has been helping clients find the right employee benefits solutions not just for their employees, but also for their families. As president of Katz/Pierz, which also offers insurance products for individuals and business owners, it wasn't easy as the company entered the current era of health care reform, but, he says, the company philosophy hasn't wavered. While business is more complex, "it's still about understanding what our client needs, designing a solution that works, and then providing employees and their dependents with phenomenal customer service every day."
Katz spoke with South Jersey Biz about the complex challenges his industry faces, but also about leadership, customer retention, and how he likes to "unplug" at the end of the day.
How has the company handled the ups and downs of the economy with its clients?
Just about all of our clients have struggled and many of them continue to struggle. Some have been forced to downsize their administrative staff and have turned to us to help them fill that void and we've definitely risen to the task.
What are the major challenges right now?
Benefit brokers are being marginalized at the federal and state levels as health reform tries to convince consumers that we bring little or no value to the system. Not only does this thinking threaten our livelihood, but it flies in the face of the hundreds of calls we get weekly from employees needing help. Our expertise and problem-solving skills add value where the insurance companies cannot or will not.
Local companies are coming up with creative ways to promote good health in the office. What does yours do?
Twice a year we all participate in "Game On!" which is a healthy lifestyle challenge. The game helps everyone focus on healthier lifestyles, not just dieting. It's also a great company bonding experience as everyone shares their suffering, successes, recipes, tips and strategies.
What do you attribute to strong client retention?
I don't think there's any secret formula to client retention. We aggressively represent the best interests of our clients and their employees, not the insurance companies.
Where did your path to leadership begin?
Katz/Pierz was founded by my father, Aaron Katz, and his partner, Donald Pierz. I joined them a few months after they opened. My dad taught me how to hire good people, train them and then give them room to grow and succeed. My management role is to provide resources, direction, and most importantly patience and stability through the rough spots.
What are your company goals?
Until health reform is sorted out, our short-term goal is to continue to do what we've always done: grow by bringing on new clients who need and value what we deliver. We also continue to learn and understand everything about reform and how it affects our clients and their employees.
If you had to give one key to success, what would it be?
Always do what's best for the client; and always "know your stuff" (whatever that may be) better than everyone else.
Describe the corporate culture in your workplace.
It's a pretty amazing place. On one hand, everyone works well independently with no micromanaging; on the other hand, there is a great deal of collaboration and brainstorming. Everyone understands that, much like a family, we're all in this together working toward a common goal.
What gadget can't you leave home without?
I use an iPod for music in my car and on my bike. When I'm not working, I try to disconnect.
What do you like to do to unwind at the end of the day?
Take a bike ride and hang out with family and friends.
We love the childhood photos of the principals on the Katz/Pierz website. Was there any specific reason for using them rather than a traditional headshot?
My father was a comic trapped in an insurance broker's body. He never took himself too seriously, and while I struggle with that every day, the pictures on our website help me keep my perspective. We all know insurance is pretty dry and boring. We try hard not to be.
Published (and copyrighted) in South Jersey Biz, Volume 2, Issue 3 (March, 2012).
For more info on South Jersey Biz, click here.
To subscribe to South Jersey Biz, click here.
To advertise in South Jersey Biz, click here.