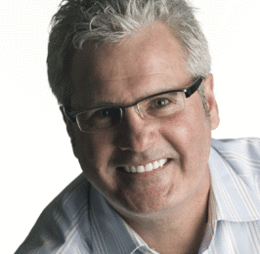 Corner Office: Gregory Gutos
Gregory Gutos General Manager and President of USAPhone.com
We're living in a world where it seems the only thing that's constant is change, and perhaps nothing in the business world changes faster than technology. Gregory Gutos has managed USA Phone, a communications installation, service and consulting firm in Cherry Hill, for more than 30 years. He has been on the frontlines, learning to adapt along the way and meet challenges head-on, all while keeping the best interest of his clients in mind—the company boasts an average cost savings of 50 percent or more for clients. Here, Gutos took the time to talk with South Jersey Biz about the challenges his industry faces and what he has found to be the keys to success.
Where did your path to leadership begin?
I have always gravitated to sales and that is where I began. That is what I do best and what I enjoys the most. Sales drives the business.
How has the company grown during your time there?
There are many ways to grow. Getting bigger just for the sake of being bigger is not smart growth. We have grown with the technology from analog to digital, and now to IP and hosted telephony. Our people are better rounded technologically, as well as in other critical areas such as customer service.
How has the company handled the ups and downs of this economy?
By anticipating the changes and constantly "right-sizing" the business (up and down) while always maintaining critical employees and adequate capabilities. It is the toughest challenge of the current economy.
What are the major challenges in your industry?
Changing technology is a major obstacle to success. Today's communications technology did not exist 10 years ago. We keep up with smart hiring and constant training and skills improvements.
What are your short-term and long-term goals?
Short term: continue to be nimble in this unusual economy by providing the most cost-effective telecommunications solutions to our customers and continuing to migrate our own capabilities and technologies to support those cost-effective solutions. Long-term: I would like our overall business to grow, but only without forgetting that we need to serve our customers' best interest.
Describe your management philosophy.
Give authority, responsibility and overall guidance to capable and talented people and they will do great things.
Describe your business approach and how you ensure your clients' needs are met.
I talk with clients. I follow up after each project is completed and then we follow up periodically throughout the life of the product.
What's the best business advice you could give to others?
All of the successful people I know, myself included, love what they do. My advice is to follow your interests and capabilities. You will do so much better when you truly enjoy what you do.
What's the best part of your job?
Meeting with, talking with and networking with current and potential clients. I'm still a salesman at heart.
If you had to give one key to success, what would it be?
I never give up. Constant improvement.
Describe the corporate culture in your workplace.
Customer service, customer service, customer service … and working hard and having some fun while we do it.
What gadget can't you leave home without?
My iPhone.
What do you like to do to unwind at the end of the day?
I enjoy my family. My 14-year-old daughter is working at becoming a talk show host. She's currently on a teen TV show and has her own celebrity interview corner. Baseball. I am a baseball dad to my 11-year-old son. He plays on a travel baseball team locally and in Florida in the winter.
Proudest career moment.
When an unsolicited customer calls and is ready to buy from us. They were referred from a satisfied client. That means I have achieved my goal of providing excellent service and products.
Published (and copyrighted) in South Jersey Biz, Volume 2, Issue 2 (February, 2012).
For more info on South Jersey Biz, click here.
To subscribe to South Jersey Biz, click here.
To advertise in South Jersey Biz, click here.