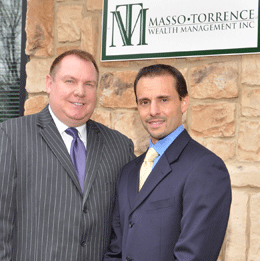 Corner Office: December, 2011
Deb DiLorenzo, President & CEO, Chamber of Commerce Southern New Jersey
As the president and CEO of the Chamber of Commerce Southern New Jersey (CCSNJ), DiLorenzo has the responsibility of overseeing the satisfaction of more than 1,000 South Jersey businesses. That means a lot of time, energy and new ideas for the New Year.
Under DiLorenzo's guidance, CCSNJ prides itself in being the only chamber in the United States to be ISO 9001 certified, earning the certification in 2006 after a long trial of hard work and dedication to providing the best and most-organized care to their chamber members. Though not required for a socially based organization like the chamber, DiLorenzo's team of 14 employees and dedicated members has continued to use the certification to raise expectations of the chamber and provide the optimal opportunity for growth.
We asked DiLorenzo to take some time with South Jersey Biz to talk about how the chamber has grown during her 17 years of leadership, how it helps its members, and how she relaxes when the workday ends.
Explain the importance of earning the ISO certification. It's usually used for very large organizations, like hospitals or factories, with thousands of employees. It's to give the highest quality product to your customers. … It was very difficult [to get certified]. And we had to translate manufacturing language into service language, which was very difficult. It took a whole year to do it and we re-certify every year, and it's definitely worth it.
What does that mean for the chamber members? What it has done for the chamber has been that it constructed a plan so everyone knows that everyone else's jobs fit into each other's work instructions. When you come to the event, it's going to start on time and end on time and it's going to work. ... We're like a well-oiled machine.
How does a chamber benefit its members? We found that 67 percent of the members in the chamber did business with other members. … We tell members that what you put into the chamber is what you get out of it, so a member that comes to events and volunteers their time will benefit because they can do business with other members.
What are some goals you set for the chamber? We want a 95 percent satisfaction rate for our events, and in 2011, we had a 97 percent satisfaction. It's always a goal of mine to make sure that we are on budget and that is tough to do in these times. At the same time, without the members, we don't have a chamber, so membership satisfaction is always an additional goal of mine.
How did you grow the chamber's budget by more than $1 million in the last 17 years? When I first [became president] in 1994, our budget was just about $800,000 and it had no special events income, only an income from the dues. ... This year, when we put all of the events together, we had about 145 events and we brought in over 10,000 people.
What do you think are some of the common misconceptions of chambers of commerce? I think the biggest one is that it's a "Boys' Club," a bunch of guys sitting around smoking cigars. … I know that's the opposite of what our chamber is. …While we are very nice and professional and social, we come to work to produce results.
And you would know, as the first woman president of the chamber. I was always in a man's world, working in a male-dominated position. The chamber is 138 years old, and I came in 17 years ago, so it was a pretty long time before we had a female present in a leadership role. I had to always take my job very seriously and make sure there was no question about my job or its relationship to my gender.
Favorite ways to unwind outside of the office. I love to cook and to read. My recipes are handed down between my grandmother and my mother. It's a very artisan way of cooking within the Italian heritage.
Favorite TV Show. I love The Closer. It's a great show about a female police detective who always manages to solve the case. She's so smart.
Favorite Movie. My favorite movie is The Godfather. It's a really good movie, the acting, the screenplay, the cinematography. I've seen a lot of movies and it's No. 1 with me.
Published (and copyrighted) in South Jersey Biz, Volume 1, Issue 12 (December, 2011).
For more info on South Jersey Biz, click here.
To subscribe to South Jersey Biz, click here.
To advertise in South Jersey Biz, click here.