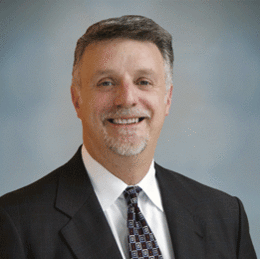 On The Move: December, 2011
Comings and Goings
Millville Public Schools Assistant Superintendent Judith Ann Koru (pictured) will retire from her position effective Dec. 31. Koru has served the school district in her position for the last seven years.
Mount Holly-based behavioral health center The Drenk Center has appointed Joseph Canataro to the Board of Trustees for The Drenk Foundation, which raises awareness and support for the nonprofit. Canataro is a senior manager of accounting and auditing at Asher & Company, Ltd.
Del Duca Law Firm, in Cherry Hill, has added Karen Taylor-Lewis to its letterhead. The new-renamed Del Duca Lewis welcomed the Gloucester Township lawyer as its newest partner.
The Delaware River Port Authority selected John D. Rink as the new general manager of PATCO. Rink replaces Robert Box, who retired from his position in April.
Sean O'Mara, of Collingswood, has joined the Tabolsky Law Firm in Cherry Hill. O'Mara will serve as a site acquisition and zoning specialist for the firm and its clients.
Willingboro-based Lourdes Medical Center of Burlington County has welcomed Glenda Haller-Baird as the new director of Perioperative Services. Baird will lead operations behind a respectable list of medical centers within Lourdes, including inpatient and outpatient wound care and same-day surgery.
The South Jersey-based Our Lady of Lourdes Medical Center has hired Ann Marie Stephenson in GI Consultative Services in Willingboro, Scott McMillan as a sports orthopedic surgeon in Burlington, Mirela Draganescu as an internal medicine physician in Barrington, and Lisa Derr as a general surgeon in Haddon Heights, along with family physician Paul Lanza, nurse practitioner Michele Lanza and transplant nephrologist Manasa Ujire.
Cherry Hill-based KLA Marketing Associates principle Kimberly Rice was named to the American Lawyer Media's Law Firm Partnership & Benefits Editorial Board. Rice, a Cherry Hill resident, will join the national board as a legal marketing expert.
David Spang, of Medford, former dean of the division of science at Burlington County College, has been promoted to vice president of academic programs. He replaces Kathleen Carter, who left for a position with Immaculata University earlier this fall. Victor Brown, of Cherry Hill, takes Spang's former position after working for Tuskegee University.
Augie Renna has been named senior vice president of national marketing at the new Golden Nugget Atlantic City. Renna started his career at Bally's in Atlantic City and then spent 16 years with MGM in Las Vegas.
Lee Solomon, Haddonfield resident and president of the state Board of Public Utilities, stepped down to return to his position as a Superior Court judge. Gov. Chris Christie nominated Robert M. Hanna, director of the Division of Law in the attorney general's office, to replace Solomon.
Barry J. Fitzgerald, of Evesham, was appointed to the Lenape Regional High School District Board of Education. He fills the seat of former member Joseph Fisicaro, who joined the state board of education.
Liza L. Wolf has joined Blue Sky Power LLC, of Camden, as chief legal officer and executive vice president. Wolf was previously a member of the Business Law Group at Cozen O'Connor in Cherry Hill, where she specialized in energy transactions. As a public and project finance attorney, she has participated in more than $22 billion in financings.
Duly Noted
Stephen J. Hovnanian was honored with the Builder of the Year award from the Builders League of South Jersey at their 27th Annual Major Achievements in Marketing Excellence Awards. Hovnanian, of Moorestown, runs J.S. Hovnanian & Sons of Mount Laurel, and was awarded for his continued efforts in land stewardship and "green" building.
The TD Charitable Foundation, a charity of TD Bank, donated $7,500 to the Latin American Economic Development Association in Camden. The money will be used to fund the organization's Entrepreneurial Development Training Program.
Co-authors Merrick Rosenberg and Daniel Silvert, who penned the book "Taking Flight!" earlier this year, have been selected as finalists in the "Best Books 2011" by USA Book News. Rosenberg and Silvert are based out of the Marlton organization Team Builders Plus.
The New Jersey Council of County Colleges (NJCCC) recently honored Ronald D. Winthers with the Community College Trustee Leadership Award. Winthers serves as chairman to the Burlington County College Board of Trustees and a chairman for the NJCCC.
Mamco Property Management, in Mount Laurel, announced it will offer management services to Stone's Throw Condominium Association, comprised of 121 units located across 16 acres in West Deptford.
Lourdes Specialty Hospital of Southern New Jersey, in Willingboro, is expanding from 30 beds in 18 rooms to 69 beds in 54 rooms, CEO Cheri Cowperthwait, RN, announced. Located in Lourdes Medical Center of Burlington County, it will also soon take over the space of the hospital's former maternity ward.
Corporate Synergies Group LLC, based in Mount Laurel, is expanding in the Baltimore-Washington, D.C., corridor by relocating a regional office to Bethesda, Md. The new office was to open this month.
Wells Fargo Foundation donated $500,000 to The Salvation Army Ray and Joan Kroc Corps Community Center under construction in Camden. The money will go toward the community conference and education center, which will carry the Wells Fargo name.
David Thompson, a CPA with Alloy, Silverstein, Shapiro, Adams, Mulford, Cicalese, Wilson & Co. in Cherry Hill, has been awarded the Accredited in Business Valuation (ABV) designation by the American Institute of Certified Public Accounts. The ABV designation recognizes CPAs with extensive professional experience in business valuation.
St. Vincent de Paul Society, a nonprofit that assists Burlington County families, is in the process of an expansion that will quadruple the size of its thrift store in Medford. The store at Route 70 and Jones Road will encompass 8,000 square feet.
Rowan University's Cave Automated Virtual Environment received a $50,000 donation from AT&T. CAVE is an interactive virtual reality system that allows engineering students to conduct research. Currently, students are researching how to address flooding concerns in Camden and Vineland.
Hill International, of Marlton, was recently named by NJBIZ as the 16th fastest-growing New Jersey company. Companies were ranked according to revenue growth over a four-year period.
Constellation Energy recently completed a 6.5-megawatt solar project for Vineland Municipal Electric Utility. Constellation owns the system and the city will purchase the power generated at a fixed rate.
Richard P. Miller, CEO of Virtua, was named among the "291 Hospital and Health System Leaders to Know" by Becker's Hospital Review for his work in guiding the health care system through change and innovation over the last decade.
Jim Malesich has joined The Michael's Organization as vice president of finance for Michael's student housing company, University Student Living, LLC. Malesich previously served as the senior vice president of finance for College Park Communities.
Farmers Insurance Group opened up a 28,000-square-foot training and development facility in Cherry Hill for all of its South Jersey agents. Since the company came to New Jersey, it has recruited, appointed and is currently training the first 22 exclusive Farmers Insurance agents in the state, with plans to add another 25-plus in April 2012, 35 in August, and 35 more in December, which will repeat in following years until the company reaches its desired distribution share.
Published (and copyrighted) in South Jersey Biz, Volume 1, Issue 12 (December, 2011).
For more info on South Jersey Biz, click here.
To subscribe to South Jersey Biz, click here.
To advertise in South Jersey Biz, click here.