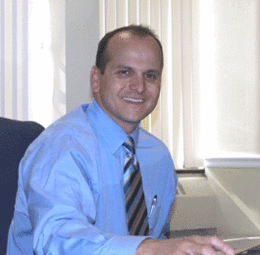 Take Five: How to Implement an Onboarding Plan
An employee's initial experience of a workplace can tinge their outlook going forward, which is why a strong onboarding process can be critical. "Successfully implementing an onboarding plan can lead to improved work product from an organization's employees, can boost morale in the workplace and even help bring in business," says Matthew Green (pictured), an labor relations, employment law and litigation attorney at Obermayer Rebmann Maxwell & Hippel LLP in Cherry Hill. While the best way to implement an onboarding plan is to train a hiring manager, any organization can successfully implement an onboarding plan by following these steps.
1. Start at recruitment. "It is crucial to carefully analyze the cultural fit of the candidate and to emphasize assessing the candidate's own personal value," says Green. Unless the fit makes sense, you'll be fighting a losing battle.
2. Keep in touch. Once the employee is hired, it is best to keep contact with them before they start. "This eases the employee's anxiety about starting and makes them feel more welcome." That sentiment will carry over to when they begin work, Green notes.
3. Offer an official orientation. "This should include providing the employee with necessary information so they can do their job effectively and so they will understand the goals and expectations," Green says. Sharing information about the company's culture and policies will prevent any misunderstandings down the road.
4. Create bonds. New hires should be introduced to their co-workers and encouraged to ask questions and develop a social network within the workplace. "Sometimes this even involves assigning a mentor to the new employee," Green says. "Social events are also a good means of helping new employees to further familiarize them and make them comfortable with their co-workers."
5. Offer feedback. "Regular feedback is also important to help the new employee understand what they are doing right and wrong." This feedback should be used to maintain an onboarding plan that is regularly referenced and updated.
Published (and copyrighted) in South Jersey Biz, Volume 1, Issue 9 (September, 2011).
For more info on South Jersey Biz, click here.
To subscribe to South Jersey Biz, click here.
To advertise in South Jersey Biz, click here.