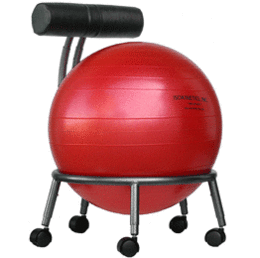 Office Space
Conference Room
Registering Complaints
Customer complaints can have many causes—and almost as many potential solutions. Do you detail where things went wrong, focus on accountability or ask the customer what they think should be done to fix it? Two local businesspeople share their insights.
"The customer is always right."
Scott Elwell
Vice President and Managing Partner
Business Accounting Systems, West Deptford
"Our belief around here is that the client is always correct, even if they are incorrect. We think it's important to have four ears and no mouth when dealing with a complaint. Listening is the key—not trying to defend, but just to listen. And in our business, customer service is always about listening. We're an accounting firm, so whether it be singular issues or an employee, we do not try to discuss or figure out who is right and who is wrong.
Since we do monthly accounting, we have a monthly meeting with each client, and that's how we get customer complaints and feedback. And because I do all the sales for the firm, when I pick up a new client I tell them to just come to me directly, and I give them my email and phone number.
Rarely do we receive complaints, but when we do they are most likely about service and not the product. Typically the issue might be someone didn't get back to the client quick enough—returning phone calls is the biggest complaint I have. And how I deal with a complaint from a client is head on and right away."
"Offer an informative approach."
Rita Christensen
CEO
iColor Studio, Voorhees
"If we are at fault, I ask how we can correct the problem. I offer some solutions on the spur of the moment and then promise to call back quickly with additional solutions to resolve the problem to the client's satisfaction. And the most important part of course, is to act quickly, call back quickly and deliver the solution as promised….
It's a source of pride for us to be able to educate our clients in the latest technologies to help their businesses grow. Customer service is still all about old-fashioned relationship-building: picking up the phone, talking to our clients, understanding their needs, paying attention in detail to their business concerns, truly listening. It's also a great opportunity to sell to our clients by asking them if they knew we also provide a particular service that we know will bring them even more business success or that we can provide technical training on new technologies…. We let our clients know in every contact with them, that we are here to support their business success and that they can rely on our sound business ethics, honesty and cutting edge digital technology knowledge to get them there."
On the Books
Think you might be ready to grow your business? Here are three books to help you do just that.
Escape Velocity: Free Your Company's Future from the Pull of the Past. Geoffrey A. Moore offers a guide to growing your business through mergers, innovation and strategic initiatives. (HarperBusiness, Sept. 2011, $28)
Guide to Managing Growth: Strategies for Turning Success Into Even Bigger Success. Rupert Merson of the London Business School offers a practical guide to facing the varied challenges involved in growing your business. (Wiley, Sept. 2011, $30)
Winning the War for Talent in Emerging Markets: Why Women Are the Solution. Silvia Ann Hewlitt and Ripa Rashid examine the challenges of expanding overseas, and how companies can find the talent pool they require to grow abroad. (Harvard Business Press, Aug. 2011, $35)
I.T.
A tiepin isn't the only way to accessorize. These tech gadgets are just as stylish—and way more functional.
Mighty mouse. This Logitech Wireless Touchpad brings multitouch function to your PC, satisfying your iPad envy at a fraction of the cost. $50
Keyed up. If you've ever spilled coffee on your keyboard, this is for you. Man & Machine offers the Really Cool Plus, a waterproof, wireless, silent keyboard that can be sterilized—great for flu season—and has a space saving track pad built in. $259
Get it to go. The Smartfish Mouse Travel Pouch (pictured) zips out into a portable mouse pad, perfect to use just about anywhere. $15
Crunching The Numbers
3.61%: Portion of loans in New Jersey that were 90 days or more past due as of June 30, up from 2.91 percent a year ago. Severely delinquent debt has increased for the past four quarters, according to the FDIC.
8.4%: Increase in the workforce in New Jersey's banking industry in the past year.
$6,500: Amount one elderly New Jersey resident reported paying for two hours of pumping during Hurricane Irene. State law prohibits increasing rates by more than 10 percent in an emergency situation.
79%: Portion of area CEOs and CFOs who expect little or no economic growth within the next six months, according to a survey by Alloy Silverstein Group.
22%: Expect revenues in 2011 to decline from 2010.
90%: Support the governor's budget cuts.
77%: Disapprove of President Obama's stance on business-related concerns.
1.6%: Anticipated GDP increase for the U.S. in 2011, according to TD Economics.
1.7%: Forecast increase for 2012.
2.6%: Increase forecast for 2013.
Ba1: Collingswood's new credit rating, according to Moody's, which subjected the borough to a "super downgrade." Mayor Jim Maley called the rating misleading in a statement, saying, "We are NOT concerned that we are in any financial trouble any more than every other town trying to survive in these times."
Published (and copyrighted) in South Jersey Biz, Volume 1, Issue 9 (September, 2011).
For more info on South Jersey Biz, click here.
To subscribe to South Jersey Biz, click here.
To advertise in South Jersey Biz, click here.