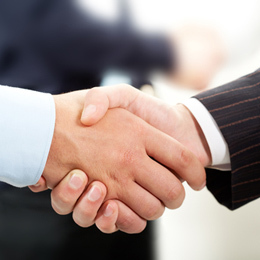 Take 5: Five steps to mastering performance reviews
One of a supervisor's most important tasks is fairly evaluating employees. When done right, an employee evaluation can serve as a useful tool to reward good performance, help lower-performing employees improve and maximize their potential, and provide documentation and support for employee discipline and termination decisions. David A. Rapuano, Esq., an attorney in the Labor and Employment department of Archer and Greiner in Haddonfield and an expert on the topic, shares his advice for a successful evaluation.
1. Remember: It's not personal.
"It's a job review—not an overall character assessment. A job review that is driven by personal likes and dislikes unrelated to job performance risks being unfair," Rapuano says. "Evaluate the employee based on how they perform the essential functions of the job, not on extraneous issues."
2. Be candid.
Evaluations that don't honestly assess an employee's strengths and weaknesses serve no one, he warns. "When evaluating a poorly performing employee, many managers focus only on the positives in a misguided attempt to spare the employee's feelings," he notes. "Not only is this unfair to the employee, who is not being informed of what is actually expected, but it will also make it difficult to establish the employer's legitimate reasons for taking disciplinary action against the employee if that becomes necessary. A well-drafted evaluation provides a fair assessment of an employee's overall performance."
3. Provide examples and benchmarks.
"Provide concrete examples when making either positive or negative comments," he adds. "References to specific instances will help employees understand what is appreciated and where they can improve." Employees will appreciate it when you notice they've gone above and beyond—and those who need improvement will be best served by understanding exactly what goals they must meet to be successful.
4. Watch your language.
"When drafting evaluations, you should avoid unduly harsh language, which may seem more designed to hurt than to inform," Rapuano says. "Make sure that any comments in the evaluation are free from language which could be perceived as reflecting age, gender, race, disability or other forms of illegal discrimination." Keeping a neutral tone will also make it clear that the evaluation is not an attack.
5. Provide a written document, and consider other audiences.
Providing a written version of the evaluation will give the worker something to refer to. But, Rapuano notes, "when drafting an evaluation, it is important to remember that evaluations may someday be used in court to argue that some employer action was either fair or unfair. Consider how the document will look before a jury who does not know the employee or the drafter."
Published (and copyrighted) in South Jersey Biz, Volume 1, Issue 5 (May, 2011).
For more info on South Jersey Biz, click here.
To subscribe to South Jersey Biz, click here.
To advertise in South Jersey Biz, click here.