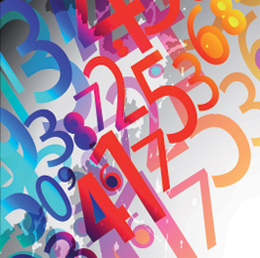 Office Space: April, 2011
Gear
Clocking In. A slow start can spoil your entire morning. Fortunately, we've found four out-of-the-ordinary alarm clocks that could be just the wake-up call you need.
Lighten up. Wake up to a gentle sunrise courtesy of the BioBrite SunRise Clock with Sleep Sounds, which includes a nightlight, daylight alarm with backup audible alarm and white noise or nature sounds to ensure a sound snooze. $125
Running start. If you have an unhealthy dependence on your snooze button, Nanda Home has the answer. The Tocky clock jumps and bounces away to rouse you from bed, and allows you to upload your favorite songs or personal recordings. $69
Shaken and stirred. If even a standard-issue alarm can't wake you from your slumber, leave it to Sonic Alert's Analog clock with Super Shaker, which offers a flashing backlight, bed vibrating unit and extra-loud alarm. If you can sleep through this, check your pulse. $43Phone it in.
Charge your iPhone and wake up to tracks from your iTunes library with the Memorex Dual Alarm Clock Radio, which offers two separate wake-up times, FM radio and an iPhone dimmer. $70
Crunching the numbers
"About four years ago, you had 50,000 people working in the gaming industry in Atlantic City. It's down to 33,000 people.... The problem in the casino industry is acute. We're dealing with it."
—Jon Hanson, head of Gov. Chris Christie's commission on casinos
4/29: This year's New Jersey Tax Freedom Day—which, according to the Tax Foundation, is the day when workers have earned enough to pay off their annual tax bills. That's four days later than in 2010, and is the second-latest in the country.
19,200: Number of nonfarm jobs added in the Philadelphia-Camden-Wilmington, Del., metro area from February 2010 through February 2011, according to the U.S. Bureau of Labor Statistics—a 0.7 percent improvement.
82,000: Square footage of office space absorbed in the first quarter in South Jersey, an improvement from a negative absorption of 205,900 square feet in fourth-quarter 2010, according to Newmark Knight Frank. Vacancies fell to 21.9 percent, while rental prices dropped to $15.16 per square foot.
9.2 percent: New Jersey's February unemployment rate, elevated as people who had dropped out of the job search resumed looking for work, according to the state Department of Labor.
18%: Portion of New Jersey business owners surveyed by PNC Bank who were optimistic about their company's outlook for the next six months.
13%: Business owners that plan to hire fulltime workers.
27%: Businesses that anticipate raising their prices.
68%: Portion of business owners who believe the start of a nationwide recovery is at least a year away.
Published (and copyrighted) in South Jersey Biz, Volume 1, Issue 4 (April, 2011).
For more info on South Jersey Biz, click here.
To subscribe to South Jersey Biz, click here.
To advertise in South Jersey Biz, click here.